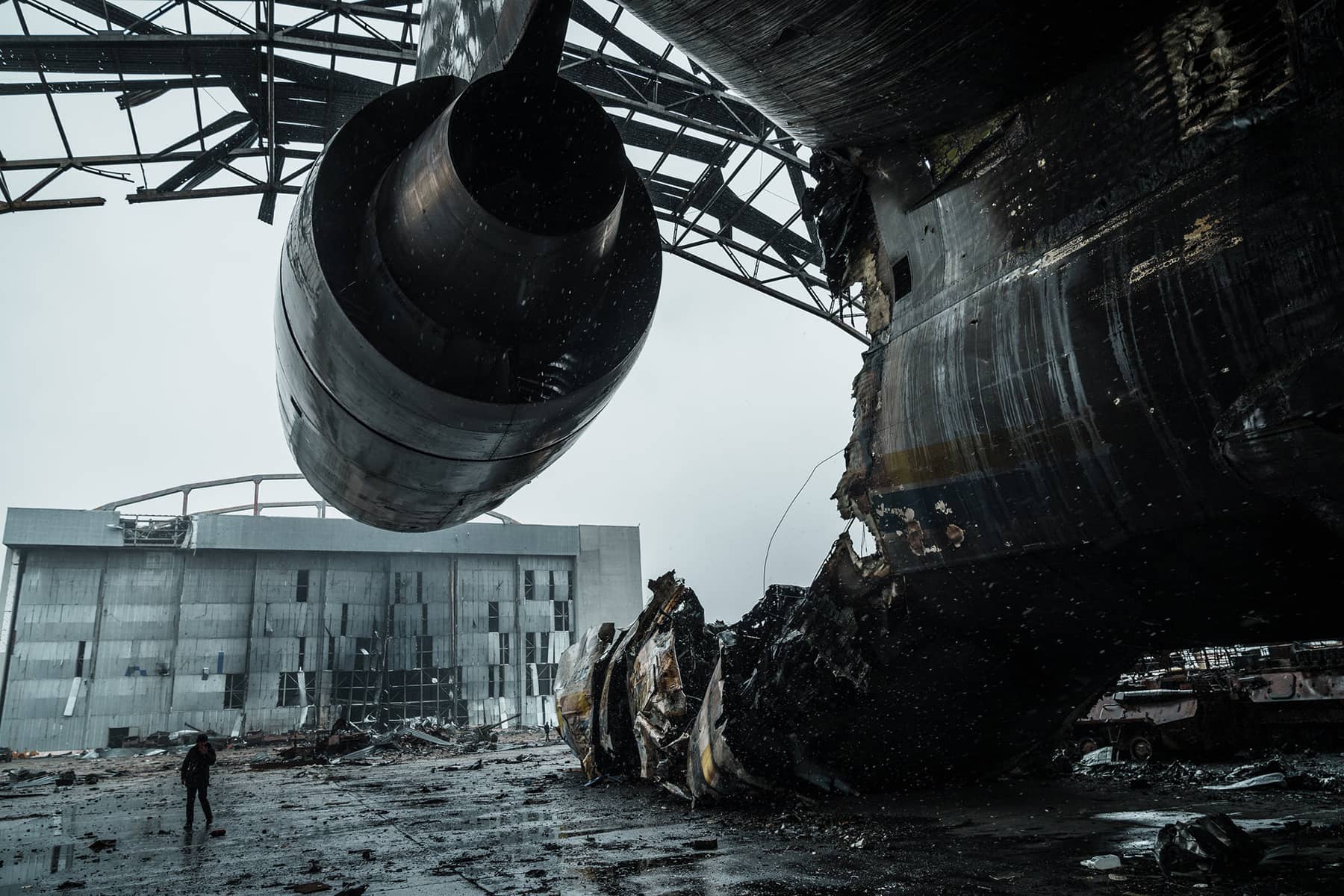 As Russian forces have been dislodged from their occupation of towns around the Kyiv region, journalists have finally been able to document the aftermath. The scope of viciousness by Putin's military has been revealed in a continuous wave of images showing the levels of cruel savagery that took place.
The haunting photographs and heartbreaking videos confirm what has been reported on for weeks, about the acts of violence against the civilian population of Ukraine. The atrocities committed by Russian armed forces under the orders of Putin meet the criteria for a direct comparison to Stalin and Hitler. The gathered evidence of war crimes in some cases even rivals the inhumanity of those World War II dictators.
Following his playbook of misinformation, propaganda, and lies, Putin has tried to shift the blame for the abuse and torture of Ukrainian victims on Ukrainian victims. It is his long used political strategy, and one that the dictator's supporters in America seek to emulate in the United States.
"Even my thesaurus has run out of words to describe the extent of Putin's brutality against the people of Ukraine. This tyrant was the role model for Trump, and spiritual leader of America's Republican party?" – Bohdan Bokyi
Kyiv-based photojournalist and cinematographer Sergi Mykhalchuk has been on the ground and recording images of Russia's brutal invasion of Ukraine since February 24. Milwaukee Independent has been privileged to previously publish several of his photo collections, including images from the evacuation of Irpin in early March and the aftermath of its liberation weeks later.
This collection of Mykhalchuk's images feature locations in nearby areas within the Kyiv region, taken between April 1 and April 4. They do not detail the extent of the human carnage currently seen in front page photos around the world. They are focused more on the environmental conditions left after weeks of combat.
In Makariv, 30 miles West of Kyiv, Ukrainian forces stopped the Russian attempt to take the strategically important town. It prevented them from moving on and being able to surround Ukraine's capital from the northwest. In the early days of the invasion, Makariv also made international headlines when a video went virtual. A CCTV camera recorded an elderly couple driving a car, trying to escape an armored column, when it was blown apart at the crossroads of Makariv.
In Velyka Dymerka ("Big Dimerka"), reports there follow a catalog of horrors like what was seen in Irpin, Bucha, and Hostomel. Ukrainian news services have posted videos showing hundreds of pet dogs at animal shelters, either shot to death or left locked in their cages to starve.
And at a ruined air field near Kyiv sat the burnt remains of the An-225 Mriya, once the world's largest aircraft. Known as "dream" in Ukrainian, it was parked in a hanger when Russian forces attacked it. The aircraft's distinctive nose remained recognizable within the mammoth husk of wreckage.
Mriya was originally build in the 1980s to support the failed Soviet space shuttle program. But it remained a marvel of modern aerial engineering, and a symbol of pride for Ukraine. Mriya was celebrated at air shows where it was the star attraction. Its destruction sent shockwaves through the world of aviation.
GRAPHIC PHOTO WARNING: This gallery contains news images from war that some viewers may find disturbing.