"Oberwise in China" gains global attention with Shanghaiist article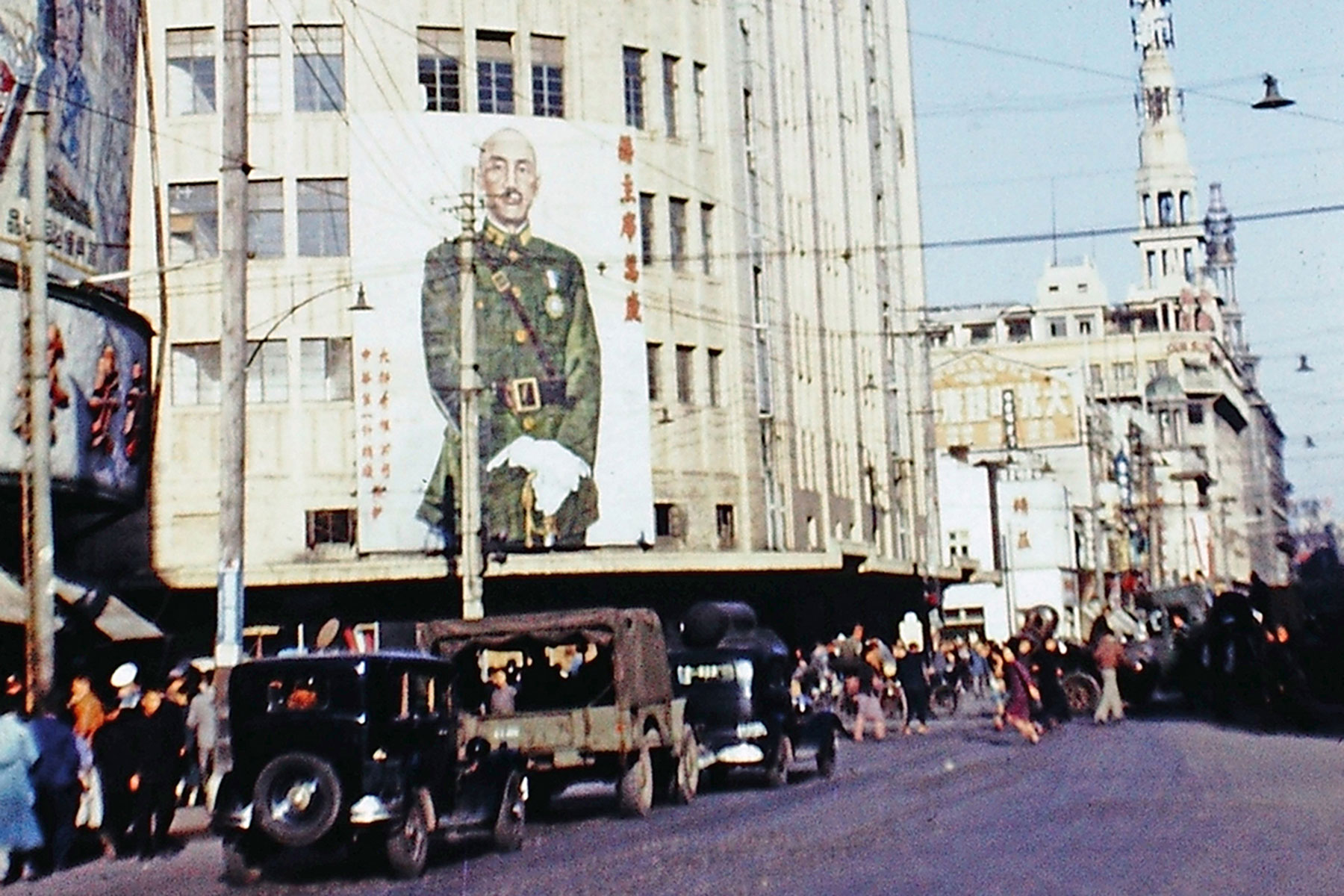 Based on the exclusive coverage by Milwaukee Independent, "Vintage color photos provide a fascinating window into life in Shanghai in 1945" was published as a headline news report in Shanghai, bringing the Lyle Oberwise story to millions of Chinese in that historic port city and beyond.
Shanghiist is one of the top city-centric websites in the world that focuses on news, events, food, culture, and all things related to Shanghai and China. It is a must read for the international community wanting a window into Chinese society, and the go to site for expats and China watchers.
When the Milwaukee Independent published the feature about Oberwise's images, taken during his CBI tour of duty in the Army from 1945 Shanghai, it was of major interest to the city's namesake online publication. Here is a link to their write-up: Oberwise on Shanghaiist.com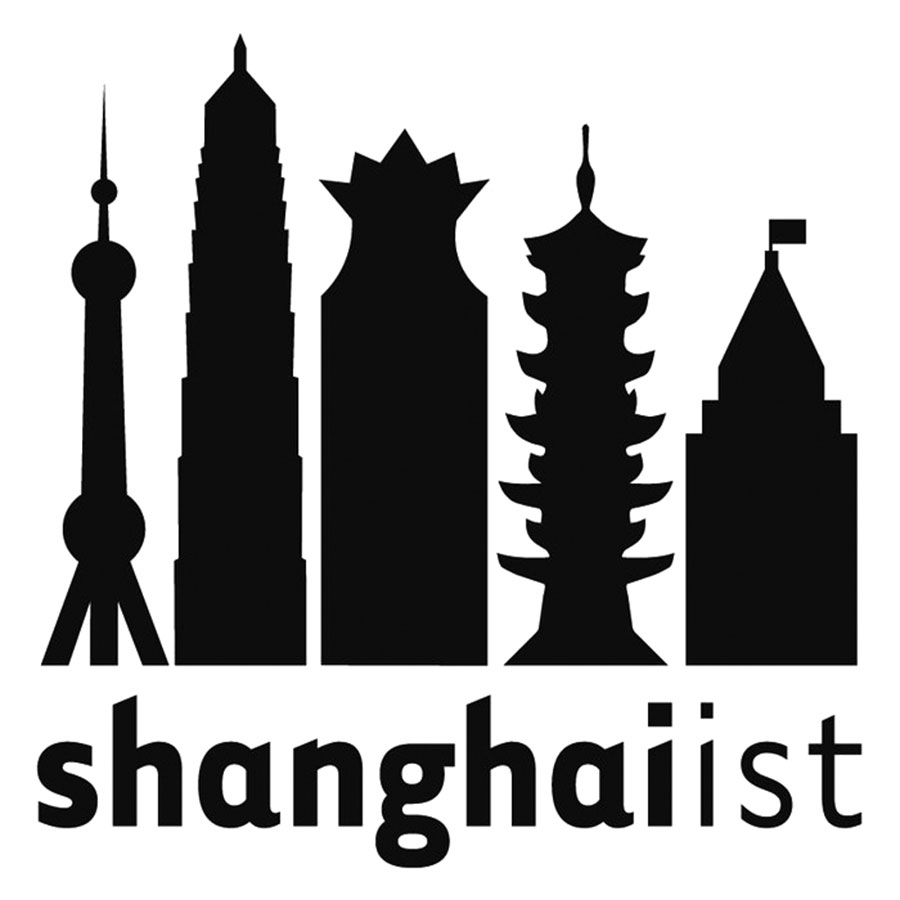 "While many of the buildings that Oberwise photographed are now long gone, visitors to Shanghai will easily recognize the iconic Bund waterfront, including the Bund Custom House, shown at the top of this post. Traffic on Zhongshan Road appears to have improved little over the years. But, at least boat traffic near the Waibaidu Bridge has got a bit less hectic."
Shanghaiist is part of Gothamist LLC, the most visited network of city blogs on the Internet today. Founded in 2005, Shanghaiist has emerged as one of the most popular English-language websites about China for a diverse audience of young and affluent urbanites.
"After moving back in, the Kuomintang were at least quick to restore their mark to the city with the Republic of China flag flying overhead and Generalissimo Chiang Kai-shek's image emblazoned on buildings."
Shanghaiist is the eleventh website by Gothamist Inc., and the first in Asia. Gothamist.com, which covers New York City, launched in 2002. In July 2005, Shanghaiist and the other Gothamist city blogs were named a "Forbes Favorite" in Forbes magazine's ongoing "Best of the Web" series.
"Not far from bustling Nanjing Road, Oberwise found neighborhoods scarred by the only recently ended war, the first major battle of which was fought in Shanghai in 1937 with dogged Chinese resistance holding out for more than three months, much longer than Japanese invaders had expected, but at a heavy cost."
Driven entirely by word-of-mouth, Shanghaiist has grown steadily year-on-year to reach more than 2 million unique visitors and 4 million pageviews each month by mid 2015. The City of Shanghai has a population of 24.15 million, or about 4x the population of the entire State of Wisconsin.
The Oberwise story has already trended high in interest with overseas readers, outpacing the attention given to a hometown hero in his own hometown. And it has made some amazing personal connections, including one Jewish family who had lived there during the war and when Oberwise took his snapshots.
"Thank you very much for the amazing presentation of the late Mr. Oberwise's Shanghai photographs. My parents Eric and Reva Gabriel were born in Shanghai (1914/1922) and lived there during the Japanese Occupation. Fortunately they left in 1947 to Hong Kong where I was born. My Grandfather Moishe Goldman was in Hongkew which I believe was like a ghetto, they never spoke much about it. I was fascinated to see the Star of David on the walls of one of the photographs. My parents were both very active in the Jewish Volunteers of Shanghai and my father was always an ardent Zionist. In 2000 when I last visited Shanghai I located the apartment building in the French Concession where my parents lived during the war. Sadly I have lost the map showing the old names of the streets as I am unfamiliar with the new names." – Barb Gabriel Mackenzie
Reactions have been wildly positive, but Milwaukee readers will find some Chinese comments about the photos familiar and ironic. Instead of shouting about something as trivial as a Streetcar, which comes up regardless of the news topic, the country's patriotic nationalism has left most people uneducated about America's involvement in helping China fight Japan in WWII. Because of their filtered history books, the topic of debate is mostly that America was not involved in the Second Sino-Japanese War. The Oberwise photography provides an important historical witness that even Americans have not appreciated.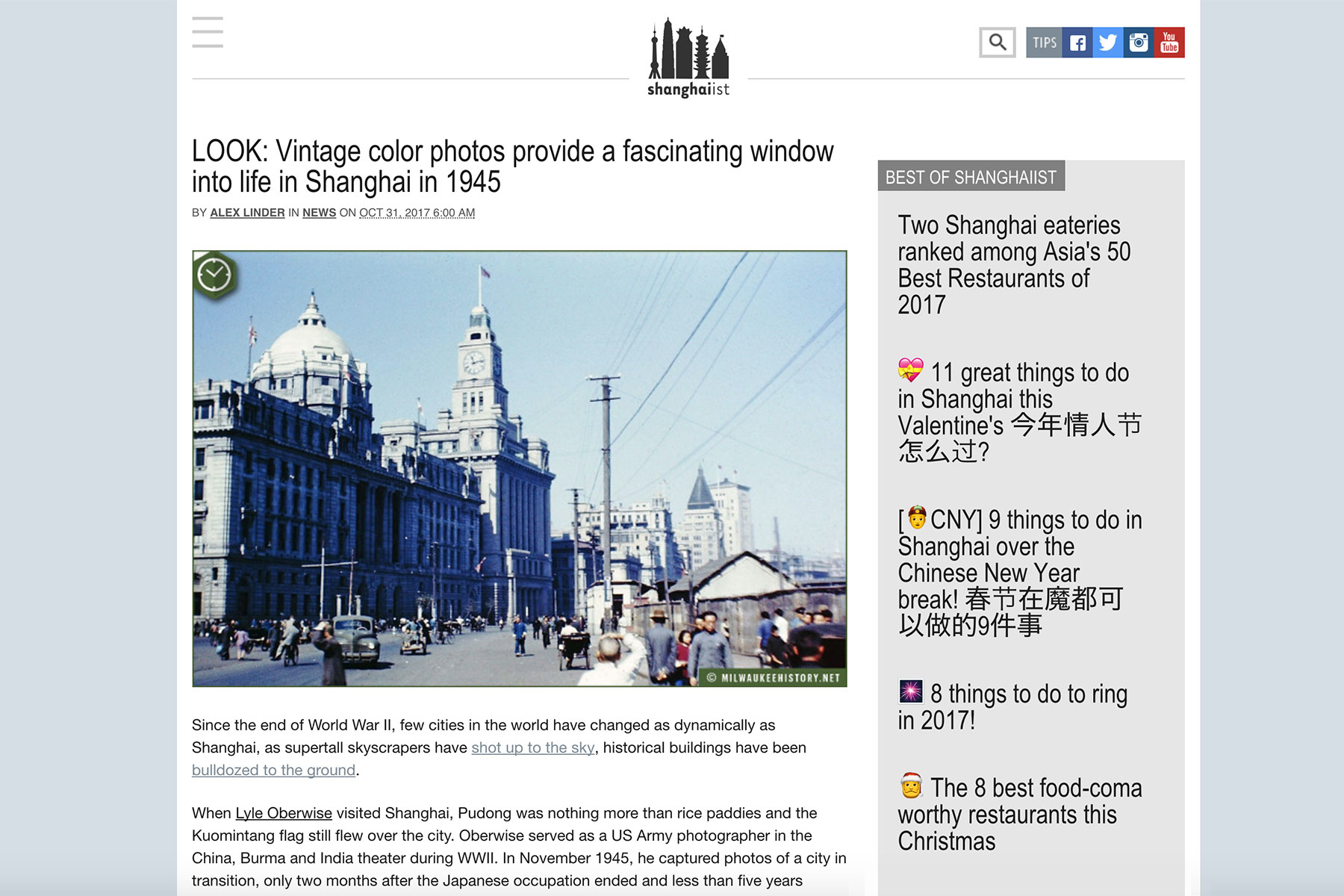 These never-before-seen historic images by Lyle Oberwise were scanned from the original Kodachrome color slides and slightly degraded for quality. They are presented to the public for the first time by the Milwaukee Independent, published with a special watermark to clearly note their ownership by the Milwaukee County Historical Society.
Lyle Oberwise, Milwaukee County Historical Society, and Lee Matz