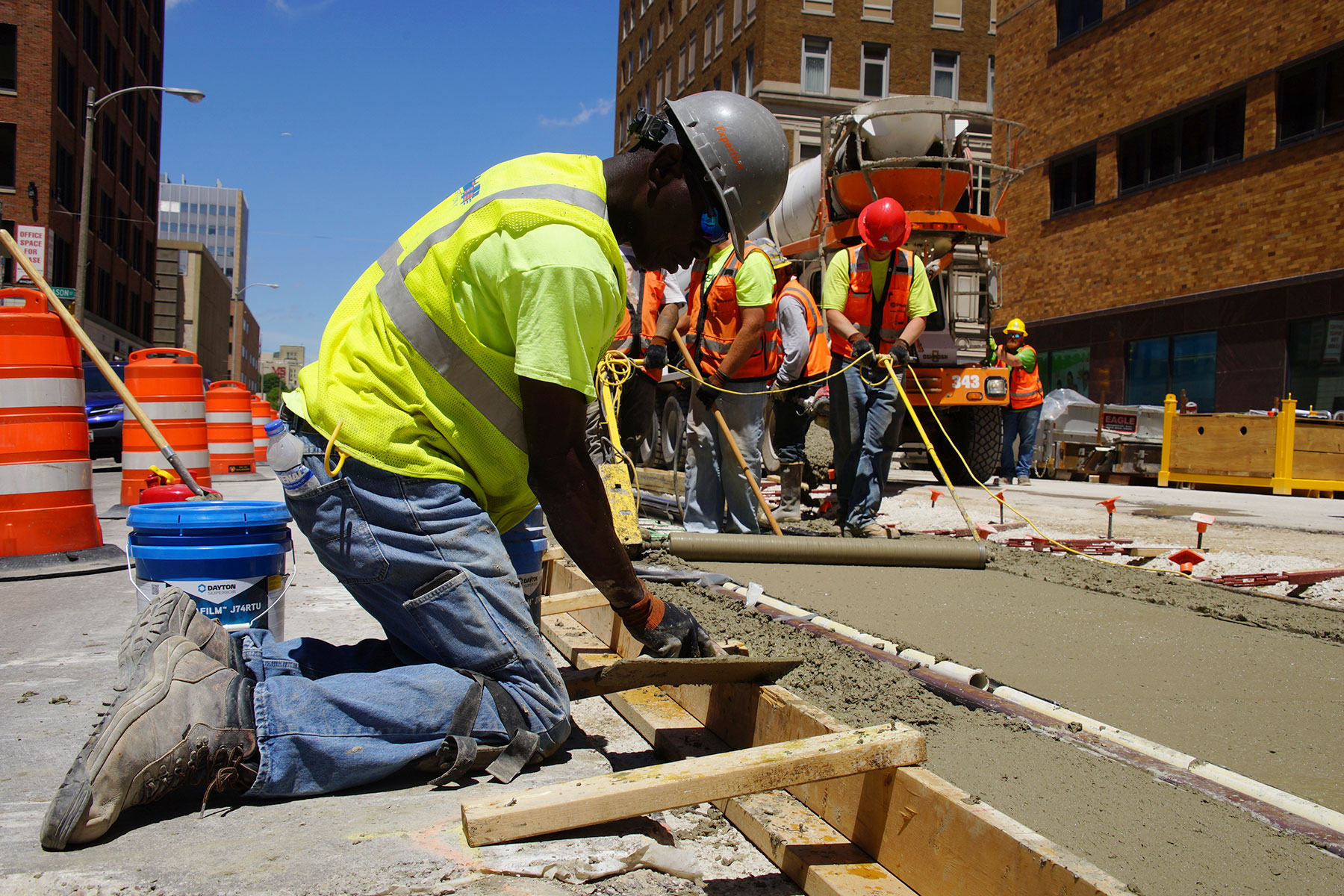 City of Milwaukee officials confirmed that the Milwaukee Streetcar project is on target to meet its goals of hiring City residents for 40% of labor hours, and for contracting with disadvantaged businesses for 21% of construction work.
Department of Public Works Commissioner Ghassan Korban said that while the project is just getting underway, hiring and contracting goals are on target. He said he expected the goals for the construction work to be met.
"As our project and Milwaukee continue to build momentum, this is an important project for Milwaukee jobs today and in the future," Korban said. "We are committed to meeting or exceeding our resident employee and disadvantaged business targets for construction."
Hours worked by certified Resident Preference Program (RPP) employees total 5,668, or 43% of total worker hours as defined by the RPP ordinance, officials said. The project's RPP goal is 40%. Minority employees' work totals 36.7% of hours worked so far. Both sets of totals are as of May 31, 2017.
The Wisconsin Regional Training Partnership (WRTP) and Big Step reported worker recruitment and training statistics for the streetcar and other projects. Since a January streetcar-related recruitment session attended by 75 interested workers, WRTP/Big Step enrolled 15 people for training, with 13 completing the course and 11 certified as RPP workers.
Officials also reported that as of May 31, 25% of construction contracts agreed to are with certified disadvantaged business enterprises (DBE) totaling $1,862,563. This amount is only a portion of the overall work of a contract value of $7,458,833. The overall goal for construction DBE contracts is 21% of the total executed contracts.
DBE construction firms receiving contracts include: 3G Trucking LLC; Arrow Crete Construction, LLC; Choice Construction; Community Traffic Control, LLC; Con-Cor Construction Inc.; EFH Trucking, LLC; Jaramillo Contractors; Platt Construction; South Star Trucking, LLC; Spann & Associates, LLC; and Wisconsin Utility Exposure, Inc.
The figures were presented at a meeting of the City's joint committee on streetcar implementation. Track construction for the streetcar system began in Spring 2017. About 13% of the initial track guideway is complete. The initial route is expected to open for revenue service in late 2018.