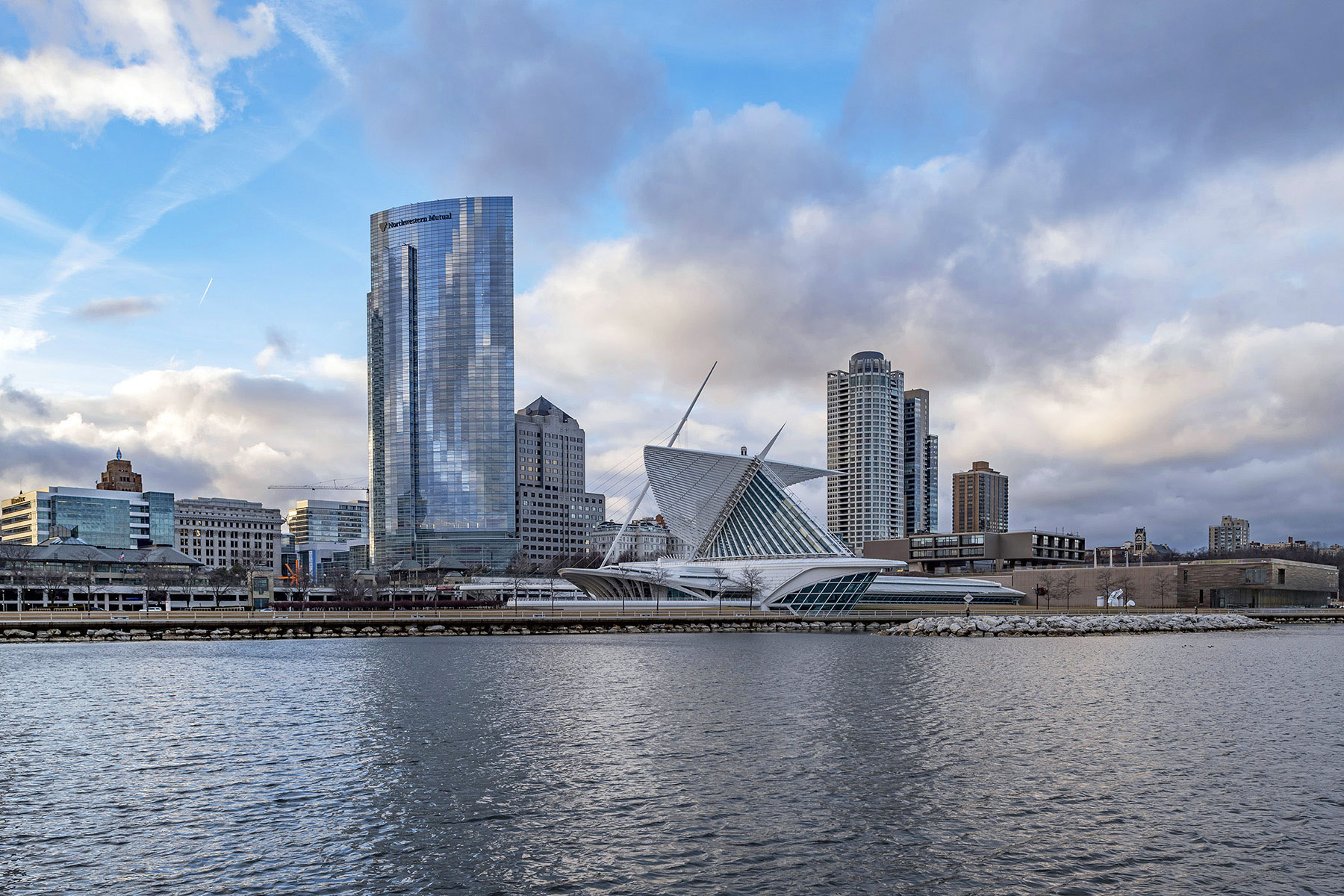 Northwestern Mutual hosted more than 10,000 of its financial representatives and their families from across the country in Milwaukee July 22 to 26 for the company's 137th Annual Meeting.
To coincide with the Annual Meeting, the company held a sneak peek of the 32-story Northwestern Mutual Tower and Commons on Sunday, July 23 in advance of the grand opening in August.
Construction of the Northwestern Mutual Tower and Commons began in fall 2014, and it was designed to enable the company's workforce to innovate and collaborate. The 21st-century work environment will help employees work in new ways while attracting top talent, all aimed at providing financial security to more families and businesses.
"We believe in Milwaukee and are proud to call it our home," said John Schlifske, chairman and CEO, Northwestern Mutual. "As we celebrate 160 years of delivering financial security to our clients, we are strong, vibrant and growing. Our new work space will help attract top talent and drive innovation for our clients and for Milwaukee."
Northwestern Mutual's Annual Meeting brings together employees and financial representatives nationwide in the company's hometown of Milwaukee to network and learn from experts. Throughout the meeting, key company executives discussed Northwestern Mutual's continued transformation, investment in innovation, and commitment to delivering financial strength. The Annual Meeting will have a local economic impact of approximately $12.9 million.