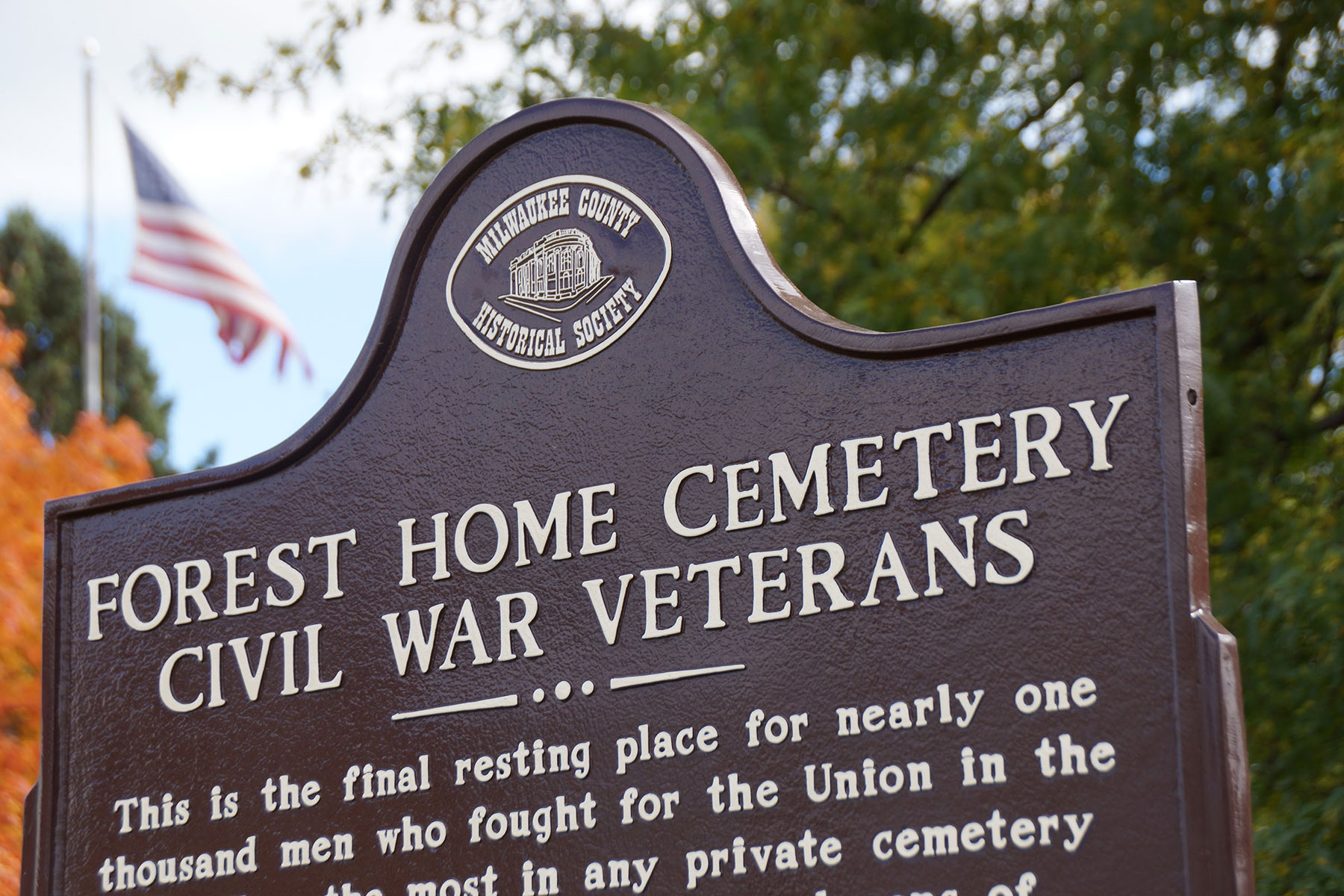 Forest Home Cemetery held its first burial in 1850 and has laid nearly 1,000 Civil War Veterans to rest throughout its grounds, the second highest number of Civil War Veterans among all Wisconsin Cemeteries.
"The City of Milwaukee proudly joins Forest Home Cemetery and community members in recognizing Forest Home Cemetery Civil War Veterans Day on Sunday, June 12, 2016." – Tom Barrett, Mayor, City of Milwaukee
"Wisconsin Civil War Veterans Remembrance Day honors the lives and accomplishments of dedicated Wisconsin Civil War Veterans, including Brigadier General Erastus B. Wolcott, Surgeon General of Wisconsin, 1st Lt. George Wilbur Peck, Milwaukee Mayor and Governor of Wisconsin, and William Reed 29th Infantry, U.S. Colored Troops all buried at Forest Home Cemetery." – Scott Walker, Governor, State of Wisconsin
Read the article and view the photo essay that were produced as companion features for this news report.