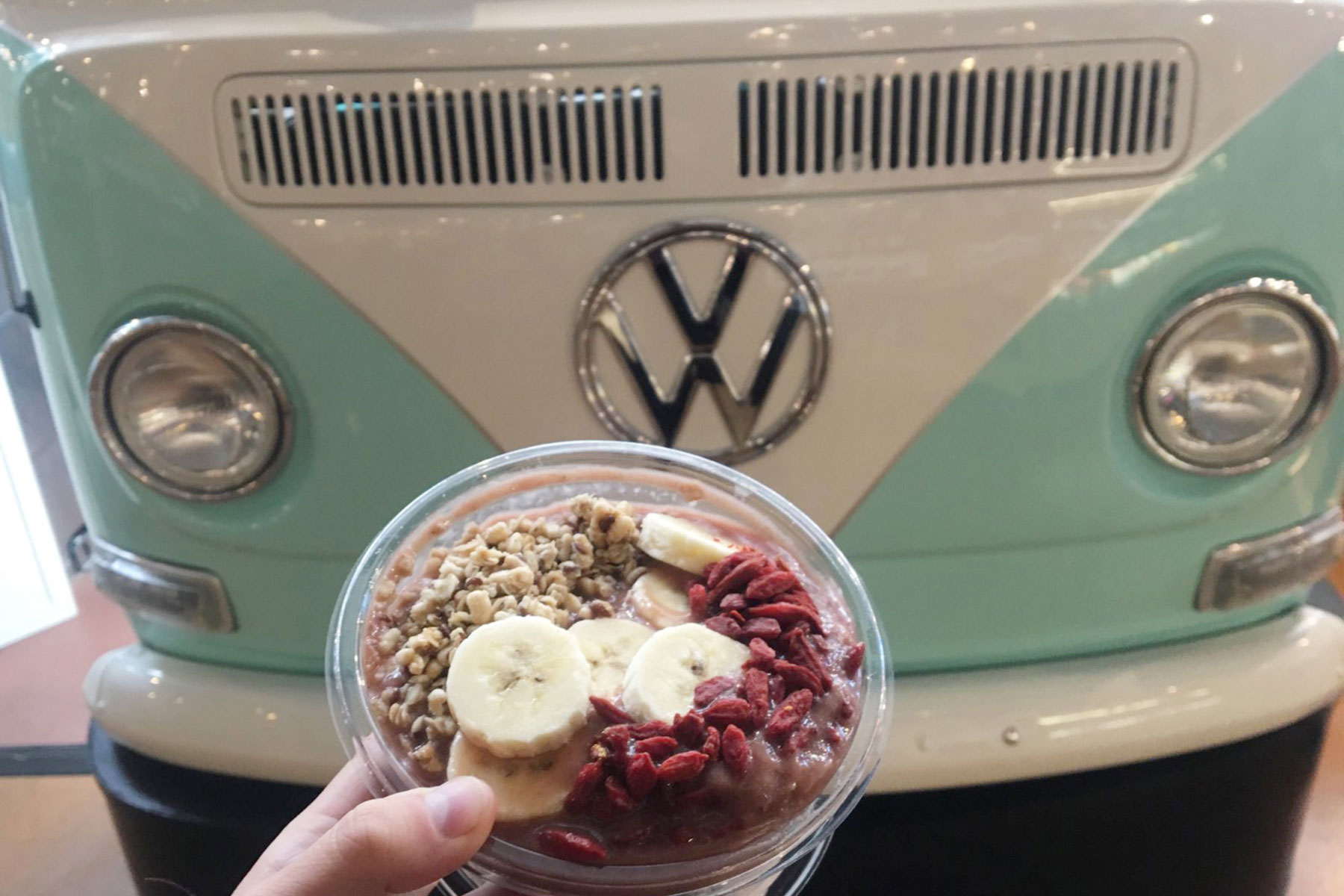 Milwaukee Public Market announced recently that On the Bus, the newest addition to the Third Ward destination, was open and held the distinction of being one of the only exclusively plant-based eateries in the Historic Third Ward.
Earlier this year the market announced the addition of On the Bus, who is taking over roughly 430 square feet of space on the south end of the market building, adjacent to Thief Wine Shop & Bar and Kehr's Candies.
At the helm of the woman-owned business venture is Emily Ware, who is excited about her plans to offer plant-based and "super food" products in a renovated 1971 Volkswagen Bus retail concept. A significant amount of the On the Bus product line is made in house – including almond milk, kale chips and vegan ice cream. Many of the items on the menu, such as smoothies, acai bowls, and sandwiches, will be made to order.
"There have been hundreds of inquiries about the opening of On the Bus," said market executive director, Paul Schwartz. "It only proves there is a great demand for plant-based food products in the area and I think Emily will do a fantastic job at filling that void."
Ware has an entrepreneurial background and is a partner in The Green Kitchen operation at the market, which has grown in popularity for selling salads, juices and sandwiches.
On the Bus will be open during regular market business hours: Monday thru Friday, 10:00 a.m. to 8:00 p.m.; Saturday, 8:00 a.m. to 7:00 p.m.; Sunday, 10:00 a.m. to 6:00 p.m.