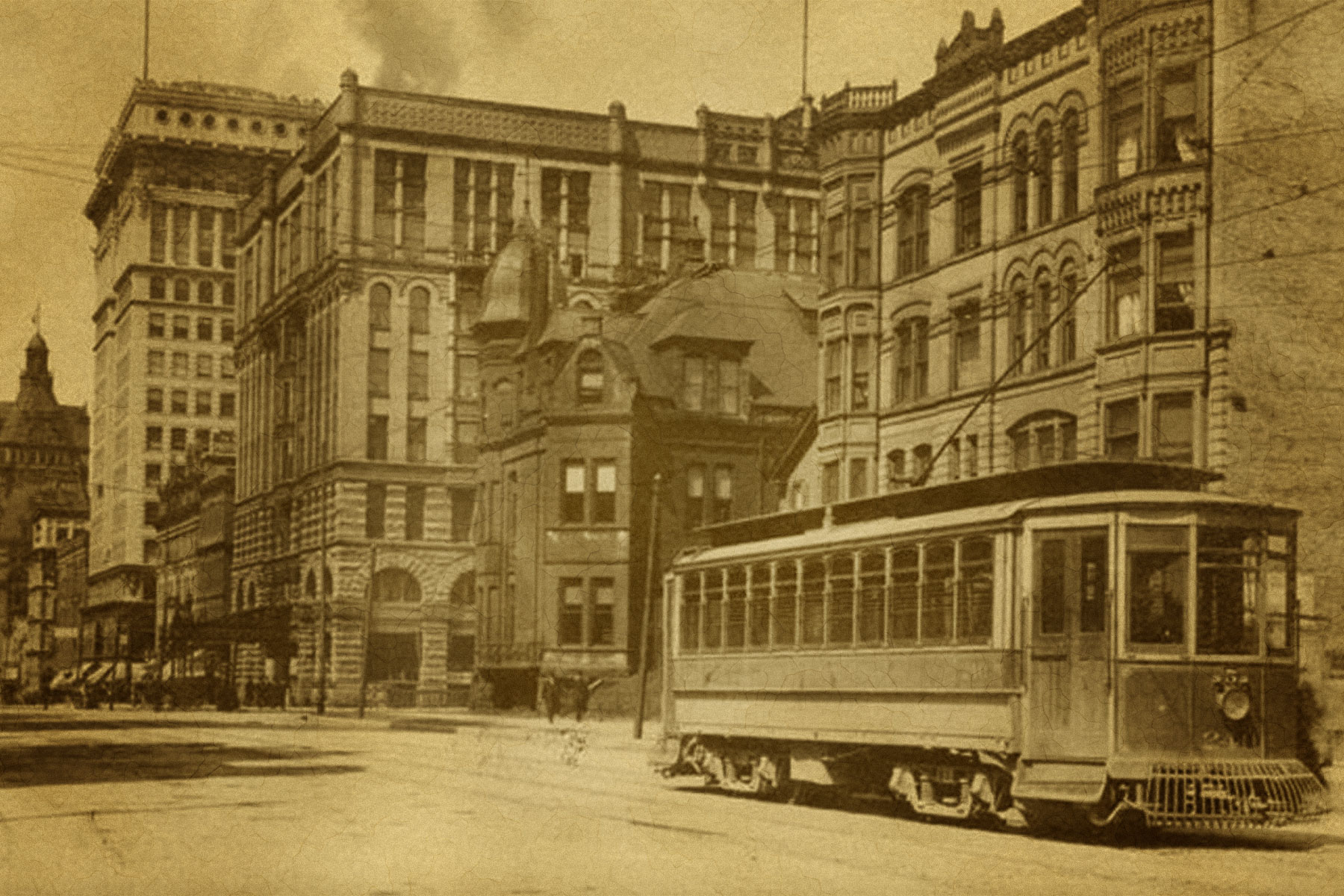 The original Milwaukee streetcar system racked up a lot of stories in its 100 years of service to Milwaukee. This is one of the stranger ones.
Milwaukee has many transit firsts. It was the first large city to merge independent trolley companies into a single transit system. It pioneered the use of weekly ride passes.
Milwaukee also boasts possibly the first recorded case of "trolley rage."
In December 1946, Albert Greb, 43, a Milwaukee streetcar motorman, appeared in district court to answer charges of reckless driving and causing damage to property – namely, using a streetcar to demolish an automobile owned by Grant Miswald, 51.
According to Miswald (and we only have his side of the story) the incident began after he lost control of his automobile in slick conditions. Miswald's vehicle slid into the intersection of North Seventh Street and West Vienna Avenue where it was bumped by a northbound trolley.
Motorman Greb did not take the incident well. Miswald told police Greb leapt from the trolley and began beating the hood of Miswald's car with a steel switch rod while demanding the driver move his car off the tracks. When Miswald could not get his stalled vehicle to start. Greb returned to his streetcar and deliberately rammed the disabled automobile and shoved its crumpled wreckage off the tracks.
It would be nice to know Greb's account of the event but he did not make a statement during his initial court appearance. For its part, the streetcar company could only say Greb had filed an accident report that included a general denial of Miswald's claims.
As the new Milwaukee Streetcar moves along in its construction, it opens a new chapter in the city's transit history. Like all Milwaukee stories it may be good at times, bad at other times, and, once in a while, just plain weird.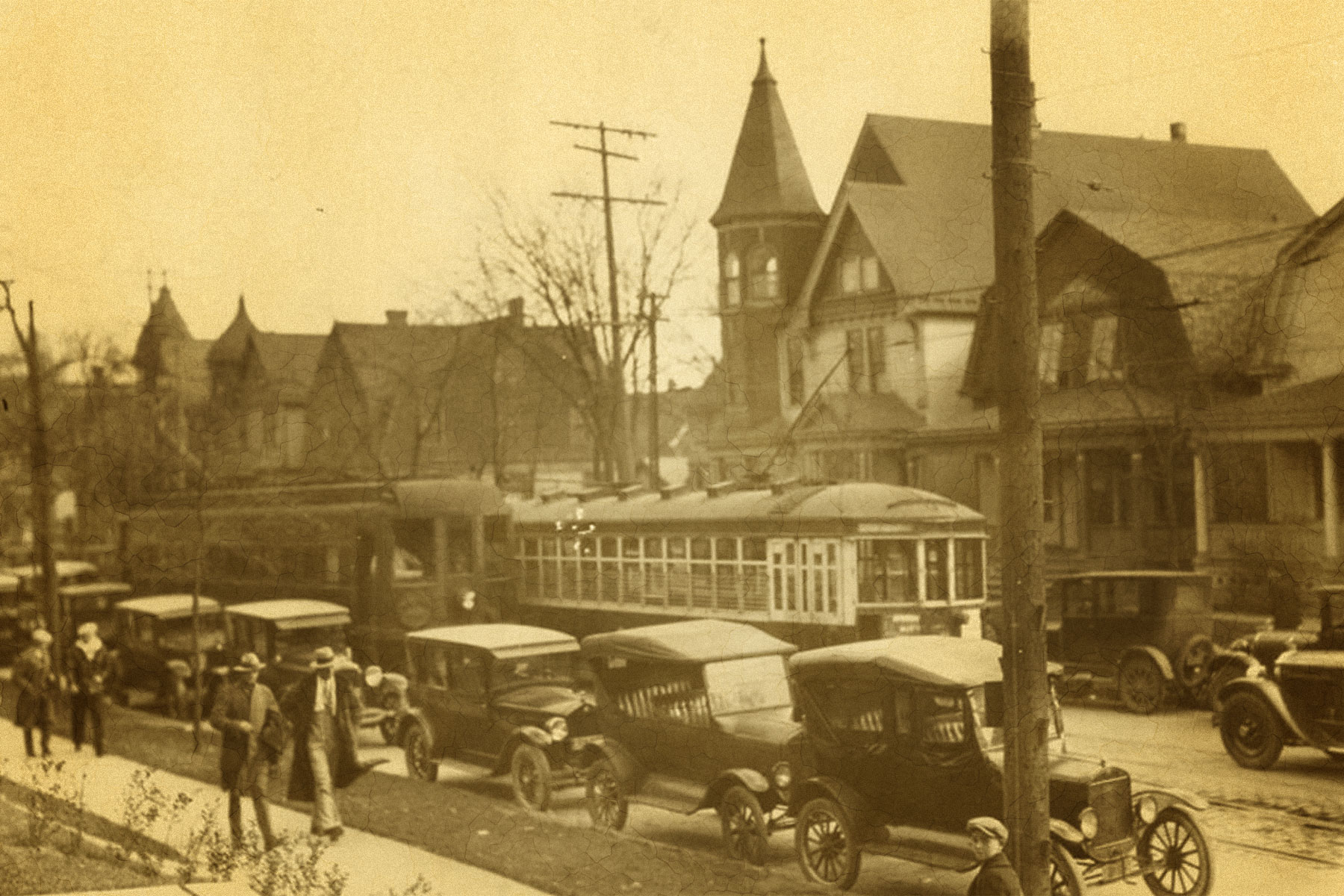 Milwaukee Public Library – Zilber Historical Collection