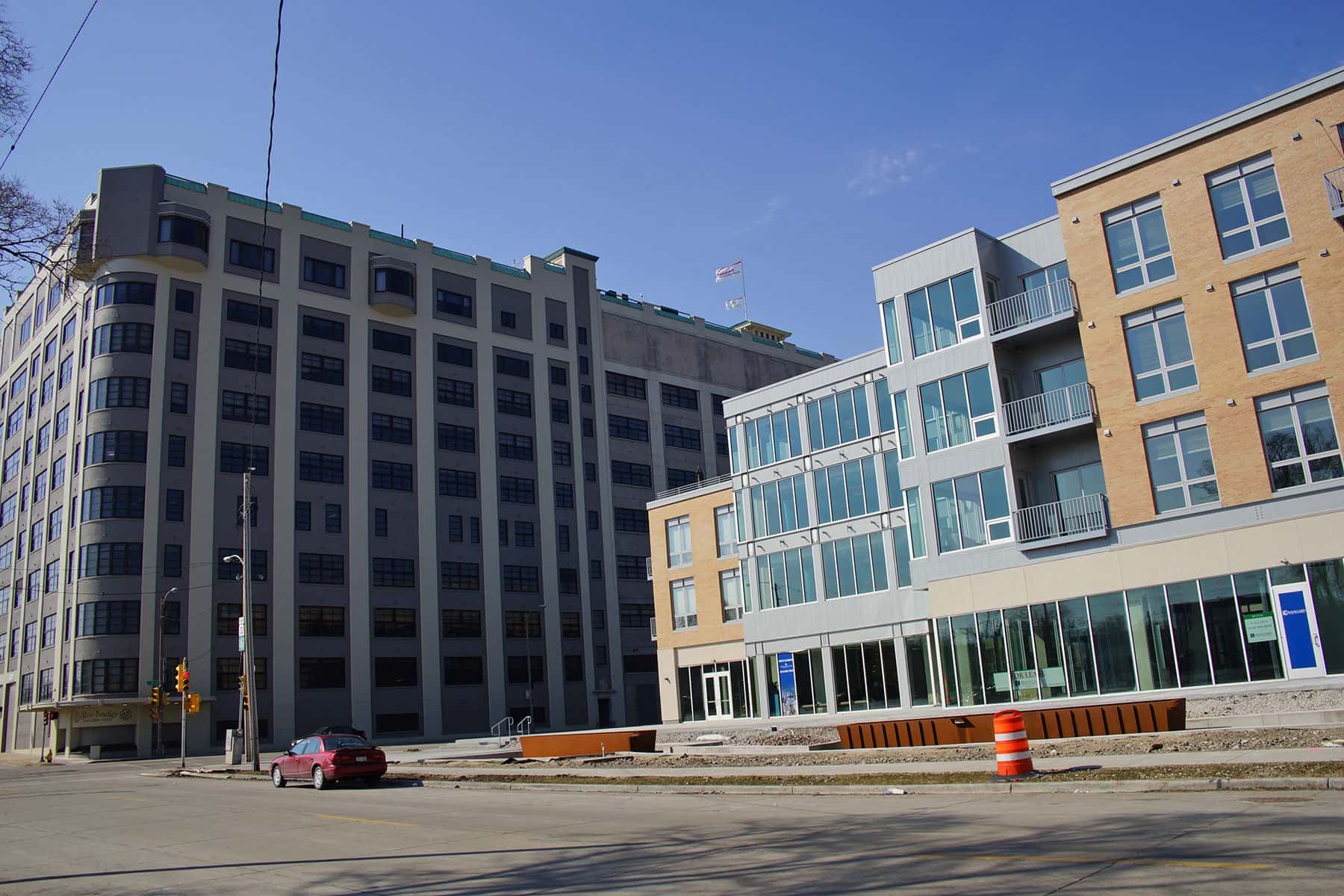 "We are very pleased with the progress of the Freshwater Plaza project. There has been a substantial amount of interest in this development from both local and national tenants. We expect this interest will continue as we approach the building's official completion and the Cermak Fresh Market opening. It is exciting in our business to see a plan come to fruition that will provide meaningful impact on a neighborhood well into the future."
– Wayne Wiertzema, President | Wangard Partners, Inc.
Wangard Partners, Inc. as finalized six leases with local and national tenants, who will occupy space within the first floor of the mixed-use building at their Freshwater Plaza development located in Walker's Point at the corner of 1st Street and Greenfield Avenue.
Sprint and the UPS Store, have previously opened for business at Freshwater Plaza. Joining them in the near future will be: LyLy Nails & Spa, MODD by Luci, Jimmy John's and Tribeca GalleryCafe & Books. These tenants bring additional vibrancy to the center and greater amenities for the residents, workforce and businesses in the neighborhood.
Along 1st Street, Jimmy John's, the UPS Store, Sprint and Tribeca GalleryCafe & Books have spaces. Along Greenfield Avenue, MODD by Luci and LyLy Nails & Spa will operate storefronts. The UPS Store, Sprint and Jimmy John's were represented by MidAmerica, while CBRE represented LyLy Nails & Spa and Key Commercial Real Estate represented Tribeca GalleryCafe & Books.
Freshwater Plaza is a four-phase, 180,000 square-foot mixed-use urban re-development located on a former brownfield site at the eastern edge of Historic Walker's Point. This neighborhood is 1.3 miles south of Downtown Milwaukee, Wisconsin, in the heart of Milwaukee's Hispanic community.
The project is a key component in the redevelopment and revitalization of the neighborhood that connects the Third Ward, Bay View and Walker's Point.
This development also serves as the gateway to the University of Wisconsin-Milwaukee's School of Freshwater Sciences. Freshwater Plaza brings a much-needed grocer to an area with a shortage of quality food options. The Cermak Fresh Market is set to open in May 2017.