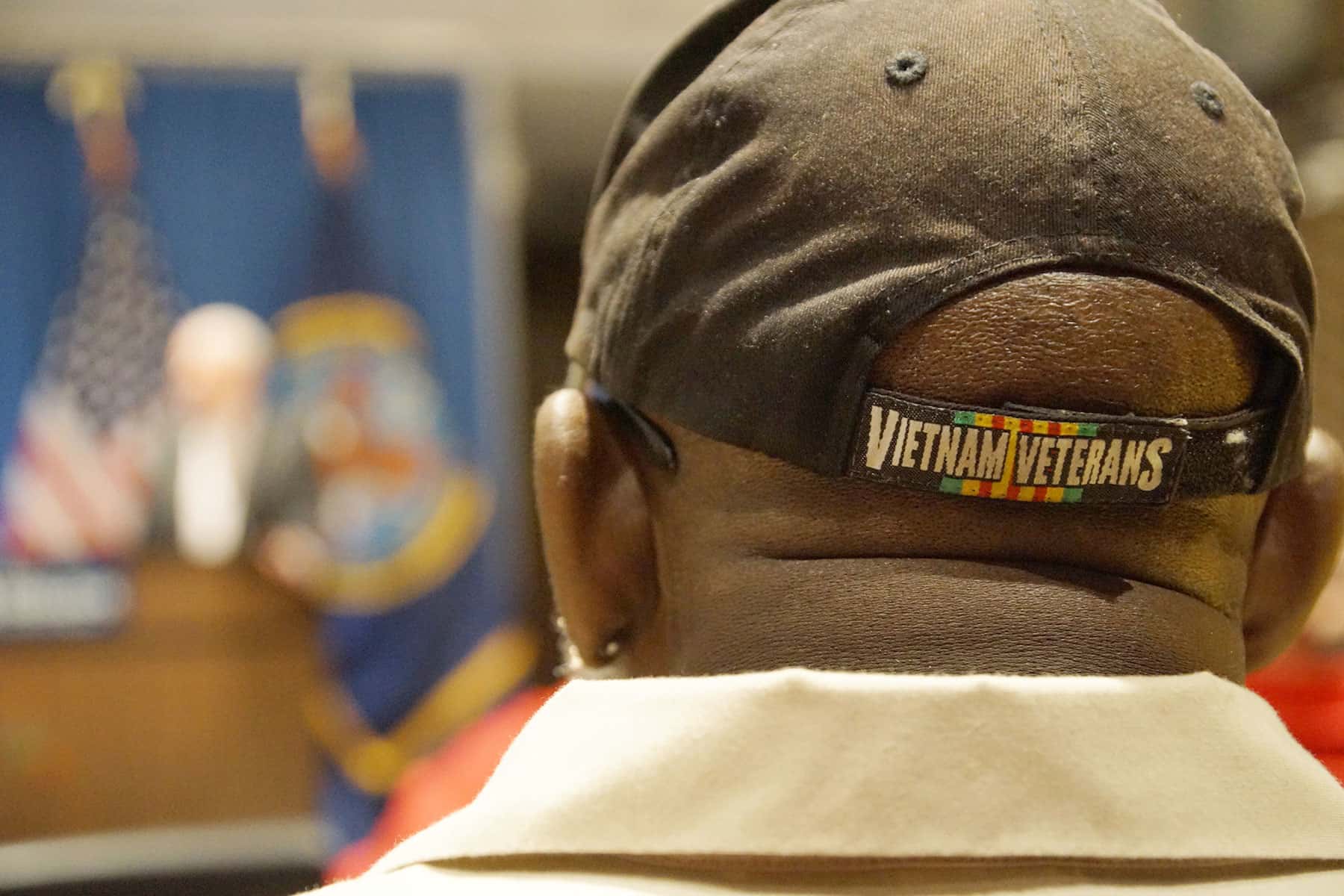 The Center for Veteran's Issues (CVI) recently received $282,000 in financial support from Bader Philanthropies in order for the organization to provide more services in Milwaukee and across the region.
As the largest community-based veterans services organization in the state, CVI delivers wrap-around services to veterans and family members throughout Wisconsin. Originally founded in 1989, CVI has become an overarching entity for a number of short- and long-term residency programs for veterans.
The grant of $200,000 and program-related investment loan of $82,000 will allow CVI to pay down its debt, and serve more veterans and their families. The financial support will allow CVI to expand the services and programming it provides to the more than 3,000 veterans annually.
"The continued support from Bader Philanthropies has been instrumental in our ability to continue to provide services and programs to our veterans that need it the most," said Charlotte Cannon-Sain, Interim President and CEO of CVI. "We believe every veteran deserves respect and help when they are in need, and without the generous financial backing from the foundation, our ability to serve our veterans would be significantly less."
CVI's housing facilities provide veterans with comprehensive and personalized employment-focused programs designed to attract homeless and low-income veterans, and empower them for independent living. Success is achieved when a veteran has a source of income, physical, mental and spiritual health and a place of their own to live.
For the past 30 years, CVI has operated a comprehensive array of veteran-centric programs that integrate case management, housing, substance abuse, mental health, education, training, and employment. Because of its experience, CVI has able to help all veterans with their immediate needs within 72 hours of asking for assistance.
Many veterans cannot get access to the aid they earned and were promised through their service in the military. CVI has assisted them in the process to obtain those benefits, totally $7 million in 2018. Because CVI does not refuse service to any veteran, grants are critical to CVI's ability to continue providing its help to veterans.
"CVI serves those veterans struggling to reintegrate into civilian life," added Cannon-Sain. "On any given day, we're serving 250 veterans."
Bader Philanthropies has awarded CVI a combined total of $542,000 to help its staff assist veterans in 52 counties throughout Wisconsin. Forty percent of the CVI staff are veterans themselves, many who have worked through CVI's programs and are now in turn helping other veterans.
"Center for Veterans Issues provides many much-needed services to our veteran community members and families, offering our everyday heroes year round support through human centered programs," said Daniel J. Bader, president and CEO of Bader Philanthropies.
© Photo
Lee Matz, Center for Veteran's Issues, and Lisa Ehlke