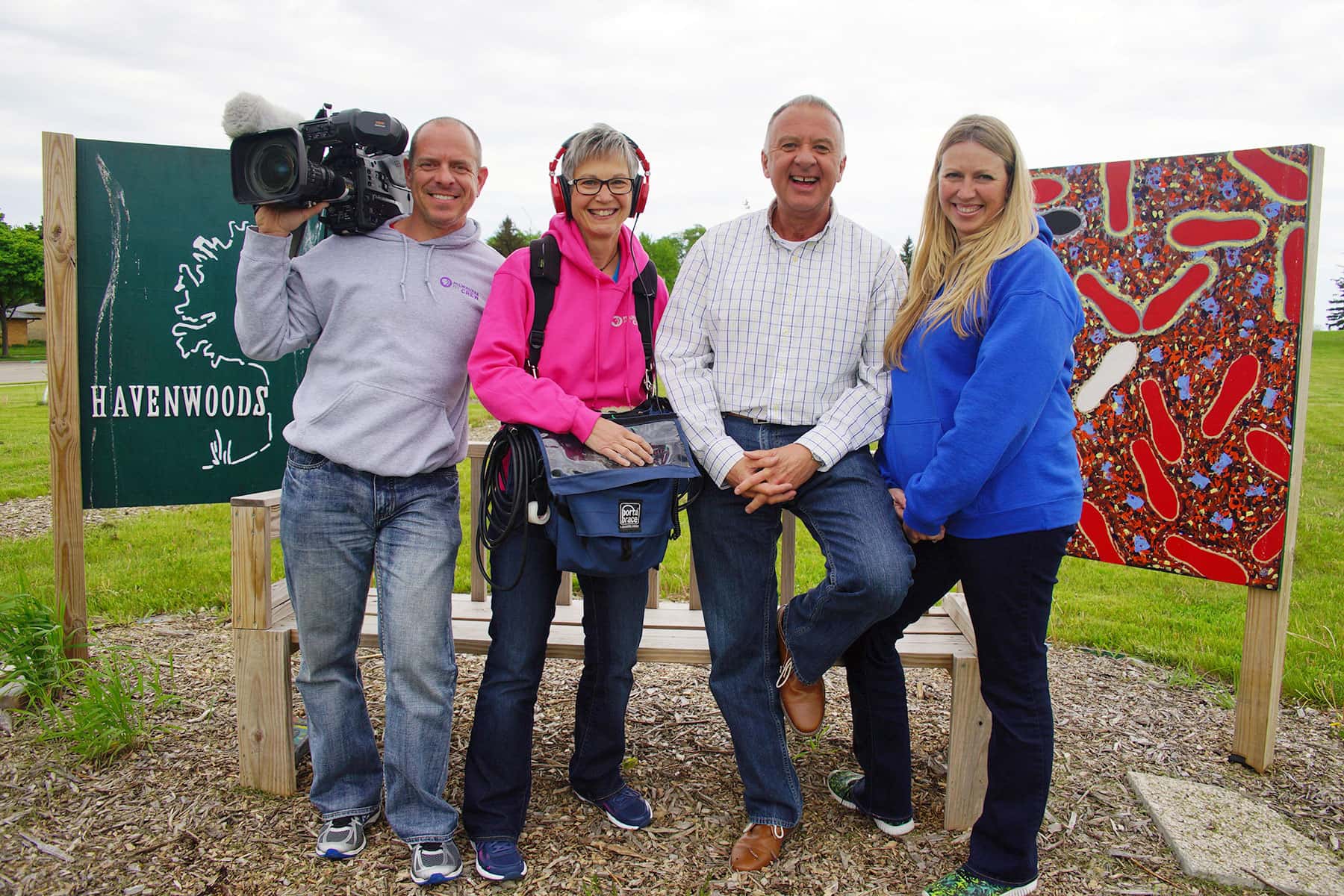 Public television in southeastern Wisconsin had a big night at the 2017 Emmy Awards Gala. Milwaukee PBS was honored with three regional Emmys, the most it has received in recent years.
The ceremony held was on December 2 by the Chicago/Midwest Chapter of the National Academy of Television Arts & Sciences. Two of the local series that comprised the new Milwaukee PBS Presents format – 10thirtysix and Adelante! – each received an award. And the station's highest-rated local program, Around the Corner with John McGivern, won for Best Magazine Programming as a series.
"As southeastern Wisconsin's public television station, our goal is to tell the stories of our community in an impactful way," said Bohdan Zachary, General Manager of Milwaukee PBS. "We are thrilled that the Academy has recognized our staff for their commitment to ensuring that the stories we tell are inspiring and compelling."
Recently Milwaukee PBS rolled out a new format for its local Thursday night line-up. Milwaukee PBS Presents airs every Thursday night at 9:00 p.m. on Milwaukee PBS 10 and is made up of four of its local programs, including 10thirtysix and Adelante!, as well as Black Nouveau and The Arts Page.
"Homesteading," a segment that aired on 10thirtysix, won the award for Outstanding Achievement for News Specialty Report/Series – Environment. The piece profiled a couple that left the city, and despite their age, live entirely off their own homegrown food sources as homesteaders.
Producer – Maryann Lazarski
Co-Producer – Brian Ewig
Associate Producer – Jeffrey Mlagan
"Alzheimer's The Epidemic" aired on both 10thirtysix and Adelante! and won the Emmy for Outstanding Achievement for Public Affairs/Current Affairs Programming – Segment. This segment examined how Alzheimer's disease impacts the Latino community and why they are at a higher risk when compared to other ethnic groups.
Producers – Patricia Gomez, Maryann Lazarski
Co-Producers – Damir Braovac, Salvador Gomez, Jose Lozano, Darin Malkowski, Dorothy McGrath, Chris Michalski, Justin Migliano, Joseph Sankey, Portia Young, Bohdan Zachary
Around the Corner with John McGivern was honored for Outstanding Achievement for Magazine Programming – Program/Special/Series/Segment. The series is nominated for its 6th season, which premiered in January 2017 and included 13 episodes that highlighted 13 communities from throughout the state of Wisconsin.
Executive Producer – Lois Maurer
Host/Producer – John McGivern
Content Producer – Susanne Barthel, Deidre Martin
History Producer – John Gurda
Producers – Gail G. Grzybowski, Mike McGivern, Chris Michalski, Justin Migliano, Jason Pinkowski