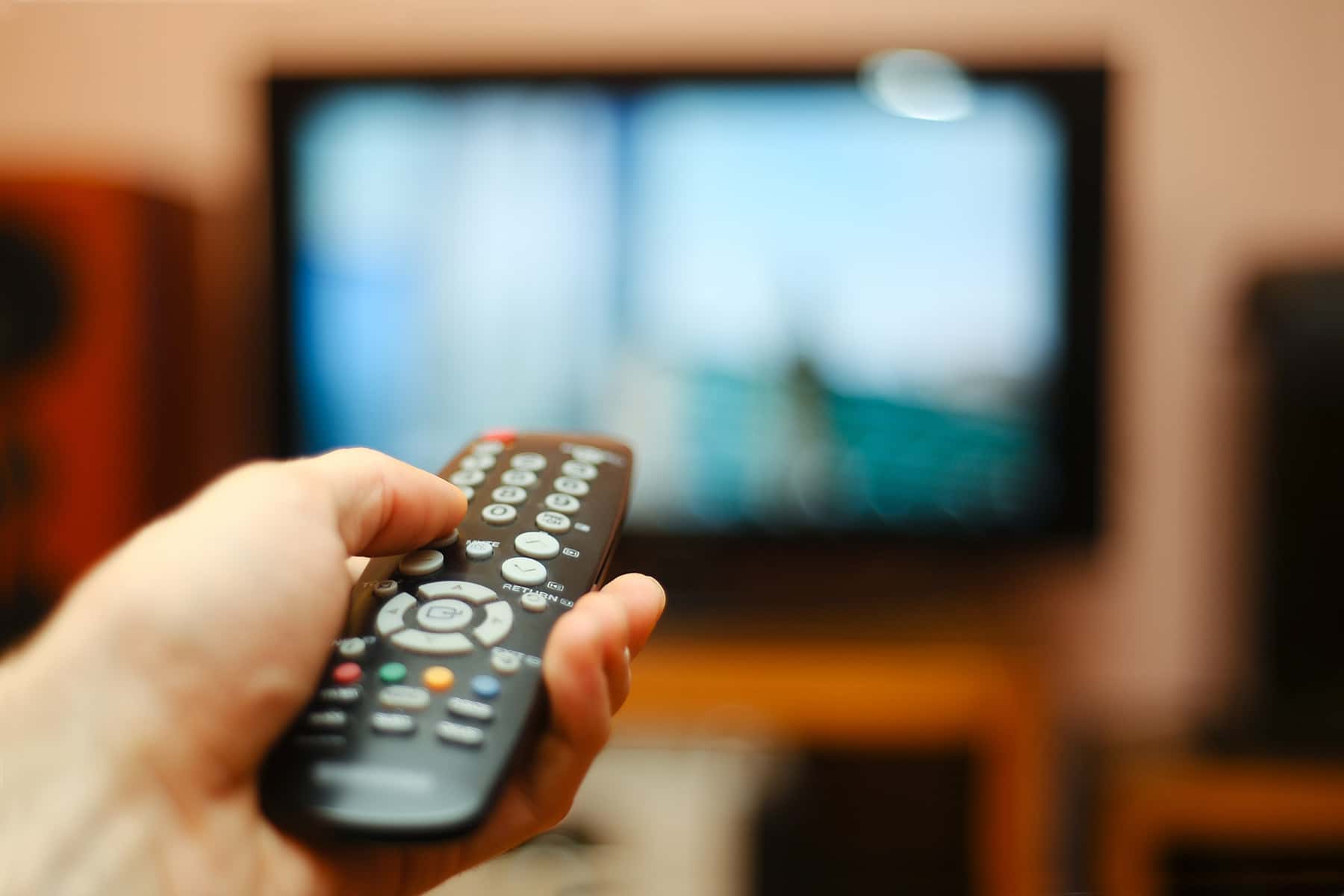 The Democratic National Convention Committee (DNCC) announced on August 7 that there would be more than a dozen options for the public to watch the 2020 Democratic National Convention, ensuring that this year's convention could reach viewers where they are, however they prefer to watch, across the entire nation.
With an unprecedented number of ways to tune in, the 2020 convention will engage voters in innovative ways and unite the country around America's shared values. The convention will take place over four nights from August 17 to 20. Convention programming will air live from 8:00 to 10:00 p.m. Central Time each night.
The official live stream for the 2020 Democratic National Convention will be hosted on DemConvention.com, where the public can also find the full convention schedule, a digital toolkit to get involved, more resources for viewers, delegates, and the media.
"While our convention will certainly look different than previous years, what hasn't changed is that this is an opportunity to engage and unite more Americans than ever before and to launch Joe Biden to victory this fall," said Joe Solmonese, CEO of the Democratic National Convention. "With so many different ways to watch and get involved this year, Democrats are ready to make the case for Joe Biden's vision for a better, safer future for the country."
The convention stage for 2020 will be bigger than ever was, spread across locations in cities and towns across America. Fewer speakers will be seen behind podiums, and more people in living rooms, on factory floors, at small businesses, and in schools and town squares. No one will need a floor pass to experience the biggest moments up close, and the voices of everyday Americans will speak in representation of the nation's strength, decency, and humanity.
In addition to the DemConvention.com livestream and traditional broadcasts, the DNCC is working with partners to house convention content on a range of platforms, ensuring that no matter what services and devices audiences are using, the full program is available live and on-demand. The full list of platforms includes:
COMPUTER + TABLET + MOBILE DEVICE
Amazon Prime Video (search for DNC)
Microsoft Bing
TV DEVICE APPS (search for "Democratic National Convention" or "2020 DNC")
Apple TV devices powered by Endavo
Roku TV and streaming players powered by Endavo
Amazon Fire TV streaming devices and smart TVs powered by Endavo
TV PROVIDERS
AT&T U-verse (Channel 212/1212 in SD/HD)
DIRECTV (Channel 201)
Comcast Xfinity X1 (say "DNC" into your Xfinity Voice Remote)
Comcast Xfinity Flex (say "DNC" into your Xfinity Voice Remote)
SMART SPEAKER
Listen or watch on Alexa-enabled Devices (Just say "Alexa, play the Democratic National Convention")
The DNCC announced in early August that after ongoing consultation with public health officials and experts — who underscored the deteriorating conditions surrounding the coronavirus pandemic — speakers for the 2020 Democratic National Convention would no longer travel to Milwaukee. The unprecedented change was taken in order to prevent risking the health of the host community and everyone involved with the convention.
Each of the four nights will have a theme reflecting the conventions programming, in an effort to bring the country together around Joe Biden's vision to lead America out of Trump's chaos and crises, and rebuild a better nation for all.
Monday, August 17: We the People — This convention is about Americans rising up to take our country back—and move forward as a nation together. As we have learned throughout our history, when we stand united, we can overcome anything, including the monumental challenges we face today. With Joe Biden as president, 'we the people' will mean all the people.
Tuesday, August 18: Leadership Matters — A moment like now demands real leadership. A leader who has the experience and character to meet the moment. A leader who will unite us, tell us the truth, take responsibility, listen to experts and be an example for the nation. Strong people and strong countries rise up during crises, don't shy away from what is tough, and lead with competence. With Joe Biden as our president, we will restore honesty and integrity to our government, and stake out a renewed leadership role in the world. And we will create more justice, more fairness and more equality for all.
Wednesday, August 19: A More Perfect Union — We are not going back to where we were before Donald Trump's economy and mishandling of the pandemic—for too many Americans, that wasn't good enough. As president, Joe Biden will lead us to a better America we know is possible. As he leads us out of Trump's chaos and crises, he will help America build back better.
Thursday, August 20: America's Promise — The measure of a president is the same as the measure of a person: What principles guide them? How do they handle adversity? Being president doesn't change who you are, it reveals who you are. Joe Biden is a good man who believes in the promise of America, and as president, he will deliver on that promise for all.
"This convention is for all Americans, no matter who you voted for in the past. We will unite America around the critical task of electing Joe Biden as president in November so we can begin to build a more just, more democratic, kinder and stronger country—a better America," said Stephanie Cutter, 2020 Democratic National Convention Program Executive. "The message we aim to deliver is simple: Joe Biden is the steady, compassionate and experienced leader America needs right now to bring us together and steer our nation out of Trump's crises and constant chaos and build a better future for all."
The
Milwaukee Independent
began reporting on what was then referred to as the mysterious "Wuhan Virus" in January 2020. Other local media did not picked-up on the story until many weeks later. Our early features focused on the economic impact, social issues, and health concerns long before other Milwaukee news organizations even mentioned the coronavirus. Over the following year, we have published hundreds of articles about the pandemic and how it has affected the lives of Milwaukee residents. This extensive body of work can be found on our
COVID-19 Special Report
page, a chronological index of links by month. Our editorial voice remains dedicated to informing the public about this health crisis for as long as it persists.
For medical resources, please visit the
CDC's COVID-19 page
or the
Wisconsin Department of Health Services
. All editorial content published by
Milwaukee Independent
can be found at
mkeind.com/COVID19
. With a mission of transformative journalism, our staff is free from commercial bias and are not influenced by corporate interests, political affiliations, or a public preferences that rewards clicks with revenue. As an influential publication that provides Milwaukee with quality journalism, our award-winning photojournalism and features have helped to achieve a range of positive social impact that enriches our community. Please join our effort by entrusting us with your contribution. Your Support Matters -
Donate Now