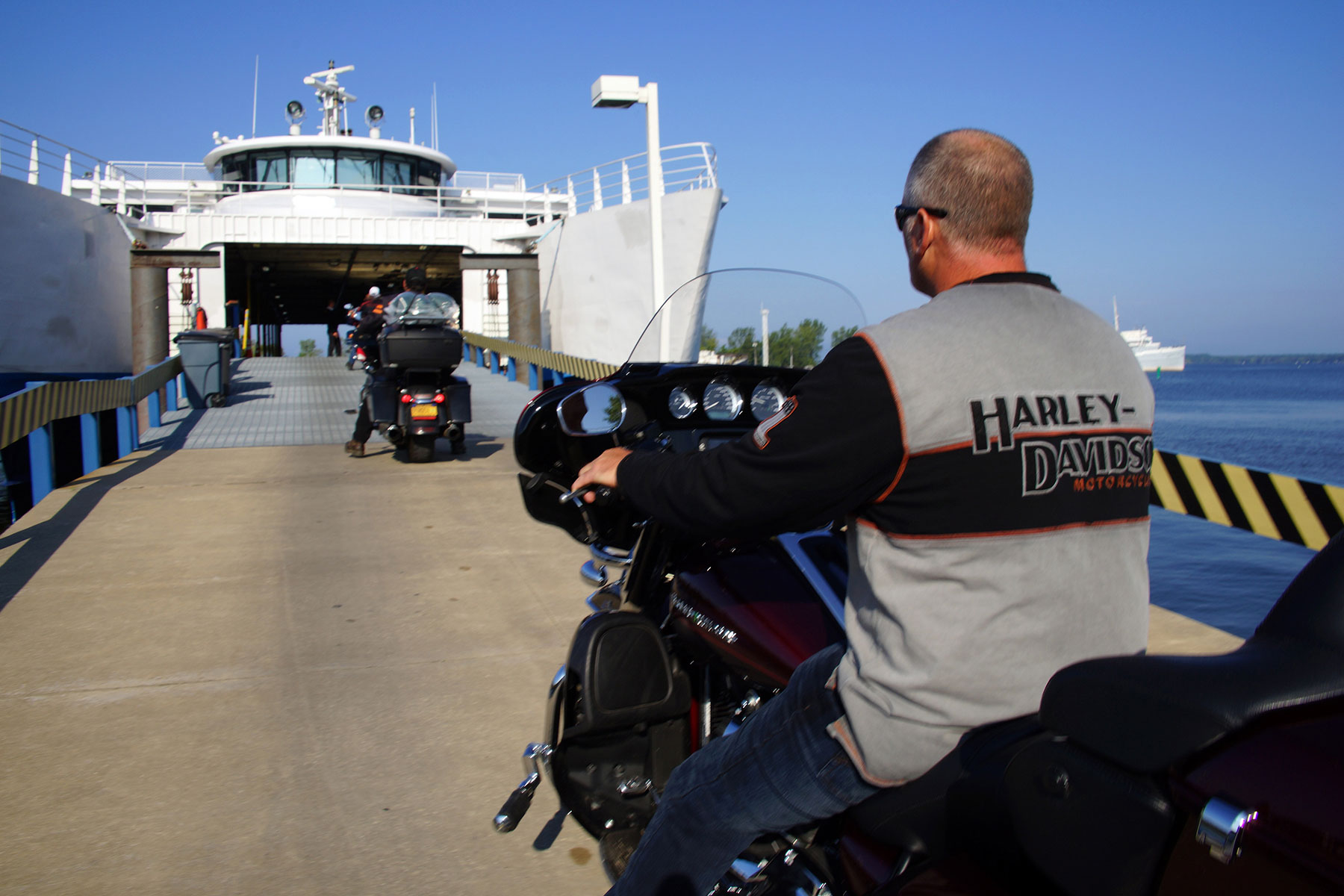 The Lake Express high-speed, eco-friendly ferry provided service from Milwaukee to Michigan for hundreds of motorcycle riders who attended the Harley-Davidson's 115th Anniversary Celebration from August 31 to September 1.
Harley-Davidson riders from all over the country have logged hundreds of miles, and in some cases thousands, to make their way to Milwaukee for the epic 115th event. Riding West around the southern point of Lake Michigan through Chicago's congested traffic conditions and tollways can be a white knuckle experience even for seasoned riders.
Hundreds of Harley-Davidson motorcycle owners decided to cut hours off the last leg of their Labor Day weekend trip into Milwaukee by boarding the Lake Express high-speed ferry in Muskegon, Michigan and jetting across the water for a reduced journey of two-and-a-half hours.
The Lake Michigan shortcut has always been a popular option for motorcycle riders, particularly in the spring and fall when the Lake Express waives fares for motorcycles when accompanied by a paid adult passenger ticket.
The four-engine powered, 248-passenger-carrying ferry is able transport cars, motorcycles, bicycles, and pets across Lake Michigan. The Lake Express ferry launched its 15th season of operation this year. The service made history as the first high speed automobile and passenger ferry in the United States on June 1, 2004, when it re-established the historic Lake Michigan ferry route between Milwaukee, Wisconsin and Muskegon, Michigan.
The Milwaukee Independent made a Milwaukee to Muskegon round trip excursion to document what the journey was like for Harley-Davidson riders. Special thanks to Captain Josh Freimark, first-mate Eric West, and the Lake Express crew for access and assistance during voyage. These images share that travel experience.