Irpin officials say foreign philanthropic foundations have used the city's suffering as a PR stunt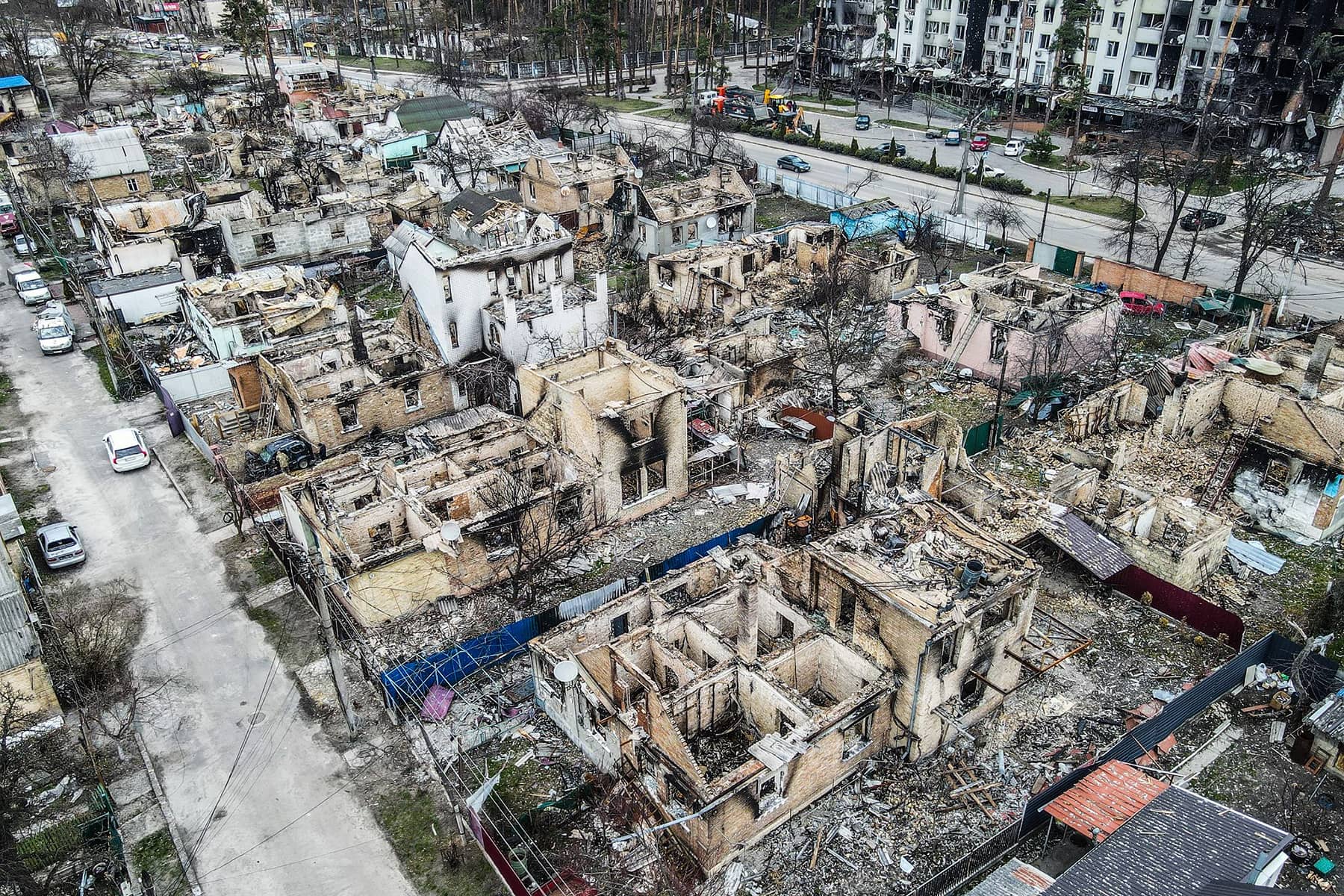 In a recent interview with the Polish publication "Gazeta Wyborcza," the Mayor of Milwaukee's Sister City detailed his frustration with foreign foundations that toured Irpin with promises of help for its reconstruction, only to used the visits as a public relations stunt.
Before the war, Irpin was one of the richest cities in Ukraine. Damage and losses resulting from Russia's brutal full-scale invasion has been estimated at a billion dollars.
The reconstruction fund for Irpin was established after many foreign foundations highlighted the city's need to recover from the devastation. But after months without providing any of the promised assistance, Mayor Oleksandr Markushin felt that some of the efforts were done purely for the PR exposure from the news media.
"I got the impression that some organizations wanted to use Irpin and our suffering for their own PR benefit," said Mayor Markushin, also a co-founder of the Irpin Reconstruction Fund. "After Irpin's plight became known, philanthropic foundations from all over the world came to us with offers of help. Unfortunately, there were many cases when representatives of some foreign organization came, signed a memorandum with us, took pictures, then disappeared without providing any help. That was why we founded our own fund, and are trying to raise money ourselves."
At the same time, Mayor Markushin noted that there were positive examples of cooperation with international organizations.
"We were greatly helped by the International Red Cross, which first donated 1.5 million dollars, and then allocated about 3 million dollars in aid to rebuild our hospital," said Mayor Markushin. "UNICEF and the American foundation World Central Kitchen helped by providing food and setting up shelters in schools. So there are donors who have really made a difference with genuine help."
About 82 percent of Irpin's residents who left in February have returned, mostly because they still had a place to live. But 70 percent of buildings in Irpin were damaged, including three thousand single-family homes.
Mayor Markushin gave his interview to a leading Polish newspaper during a recent visit to the city of Gdańsk, where he spoke at a session of the city council and at the "Smart City" congress.
He detailed how Irpin had been rebuilding the residential areas from the city's budget, with help from the Ukraine government and donors. Missing, however, was assistance from sister cities in the European Union.
"Without urgent help, we will not be able to cope, especially since winter is coming and we must quickly cover the roofs and install windows," added Mayor Markushin. "Reconstruction is taking place 24 hours a day. We have already managed to raise enough funding to repair almost the entire municipal infrastructure – water, sewage, and energy. But even for the buildings that we cannot rebuild, we must properly protect them from the seasonal elements."
Because of the Russian war crimes targeting Ukraine's civilian energy sector, Irpin remains in desperate need of power generators as winter approaches.
The Irpin Reconstruction Fund was officially announced on August 9, at the destroyed city's Cultural Center. Along with Mayor Markushin, it was founded by Volodymyr Karplyuk of the Irpin Investment Council, and Serhiy Taruta, People's Deputy of Ukraine.
This article was based on a series of news reports originally published in Ukrainian by ITV News
The Irpin Recovery Fund is a public organization that, together with the Irpin city authorities, restores the destroyed social and residential infrastructure.