Photo Essay: McGivern fulfills Lake Park Tradition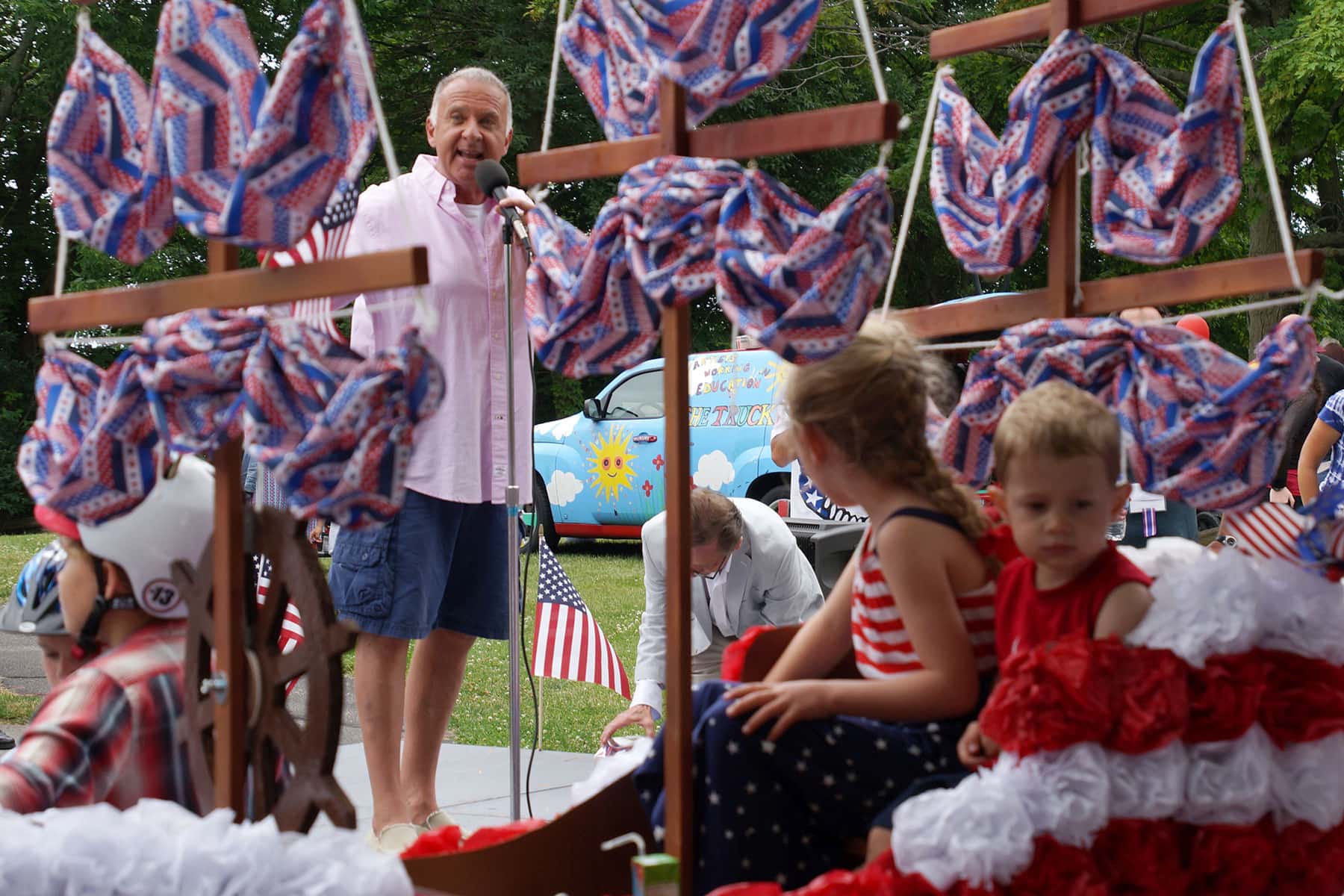 At the Lake Park Fourth of July Talent Show, host John McGivern read a portion of his monthly column to the attending audience.
McGivern reflected on memories from the 4th of July at Lake Park in his youth, and how those experiences held deep roots in his life. Since his column was published on the 3rd of July, it included a shout out to Lake Park. McGivern felt it was "important to give honor and voice to this place that meant so much to me as a kid."
Published the first Sunday of every month, "Around the Corner" appears in the Milwaukee Journal Sentinel's Home Section.
"When I was a kid growing up on the east side of Milwaukee, the 4th of July was a day I looked forward to all year. The day was planned with the most fun activities from sunup to sundown. The morning started with the decorated bike parade from Bartlett Avenue School Newberry Boulevard to Lake Park. I would enter my bike in the bike decorating contest and pray to place so I could win bragging rights and a blue ribbon that I would wear around my neck for the entire week. I would enter the three-legged-man race and the wheelbarrow race with one of the kids from the neighborhood. And try my best at the balloon toss during which, no matter how well I did, I would always end up soaked. I would eat vanilla ice cream with a wooden spoon out of a paper cup handed to me by a volunteer Lake Park lady. We would cheer on our brave neighbors and classmates whose mothers entered them into the annual 4th of July Lake Park Talent Show. We were surprised and amazed to see Carl Zimmerman, Albert the Alley Cat, and Mayor Maier all together in Lake Park, the park we called ours. The memories of the 4th of Julys of the past bring back such clear and specific images, never to be forgotten. Today as I watched the decorated bikes make their way up Newberry Boulevard. And smiled with deep recognition when I saw a kid soaked from the balloon toss. And ate vanilla ice cream with a wooden spoon. I find it amazing that I now the person hosting the talent show, as we continue a Milwaukee Lake Park tradition."
Read the article and view the photo essay that were produced as companion features for this news report.