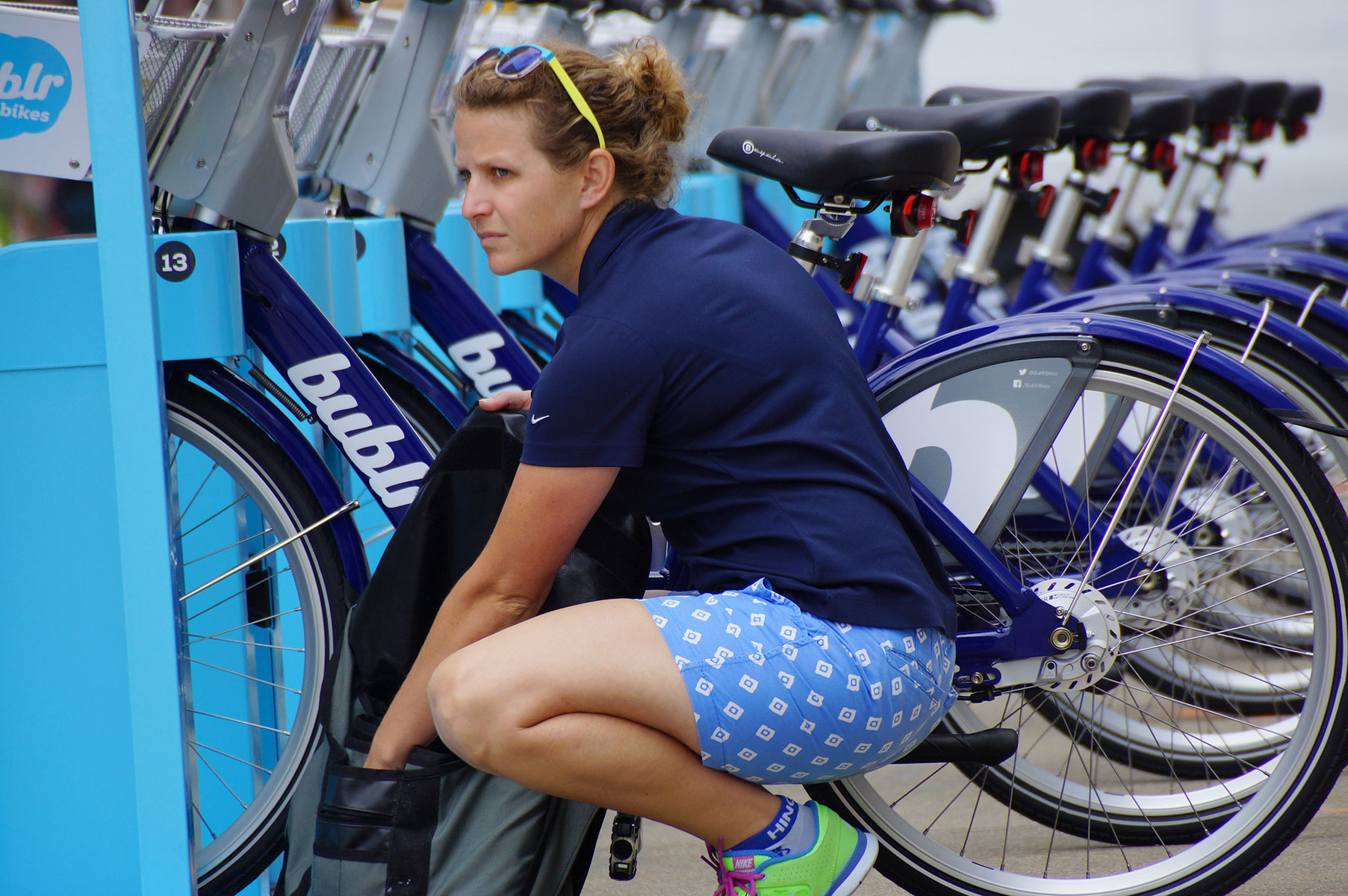 Bublr Bikes, Milwaukee's bike share system, saw a record number of trips this past weekend.
Over 2,100 trips were recorded during the Friday-Saturday-Sunday weekend which is more than 1,000 trips higher than the previous three-day record.
"Bublr Bikes saw unprecedented usage this past weekend," Kevin Hardman, Bublr Bikes Executive Director, said. "Not only did Bublr Bikes make it easier for people to get to Summerfest and the fireworks, Bublr also helped people travel all over downtown Milwaukee and the adjoining neighborhoods."
Bublr Bikes offers the lowest cost of entry, for walk-up customers, of any bike share system in the country at $3 for a 30 min. Single Ride. Bublr Bikes also offers one of the country's only Pay as You Go passes which discounts the walk-up price down to $2/30 mins.
Over 75% of this past weekend's riders were either Single Ride or Pay as You Go customers. A Single Ride is purchased at any Bublr Bikes station using a valid credit. Bublr Passes, including the Pay As You Go pass, are purchased online at http://bublrbikes.com/pricing.
"The staff and Board of Directors are so honored that Bublr is becoming such an important and used Milwaukee asset," said Kevin Hardman. "A big thanks to everyone who rides Bublr Bikes and who supports our work."
About Bublr Bikes
The Bublr Bikes system is a public-private partnership between the City of Milwaukee and Bublr Bikes, with additional support from many other public and private partners. Since Summer 2014, Bublr Bikes, a Milwaukee-based not-for-profit, has launched 40 bike share stations in Downtown Milwaukee and adjoining neighborhoods including Halyard Park, Brewers Hill, Walker Square, Walker's Point and others. In the coming years, the system plans to expand to over 100 stations and 800 Bublr Bikes in the Milwaukee area. Bublr Bikes is actively raising private funds for continued network expansion.