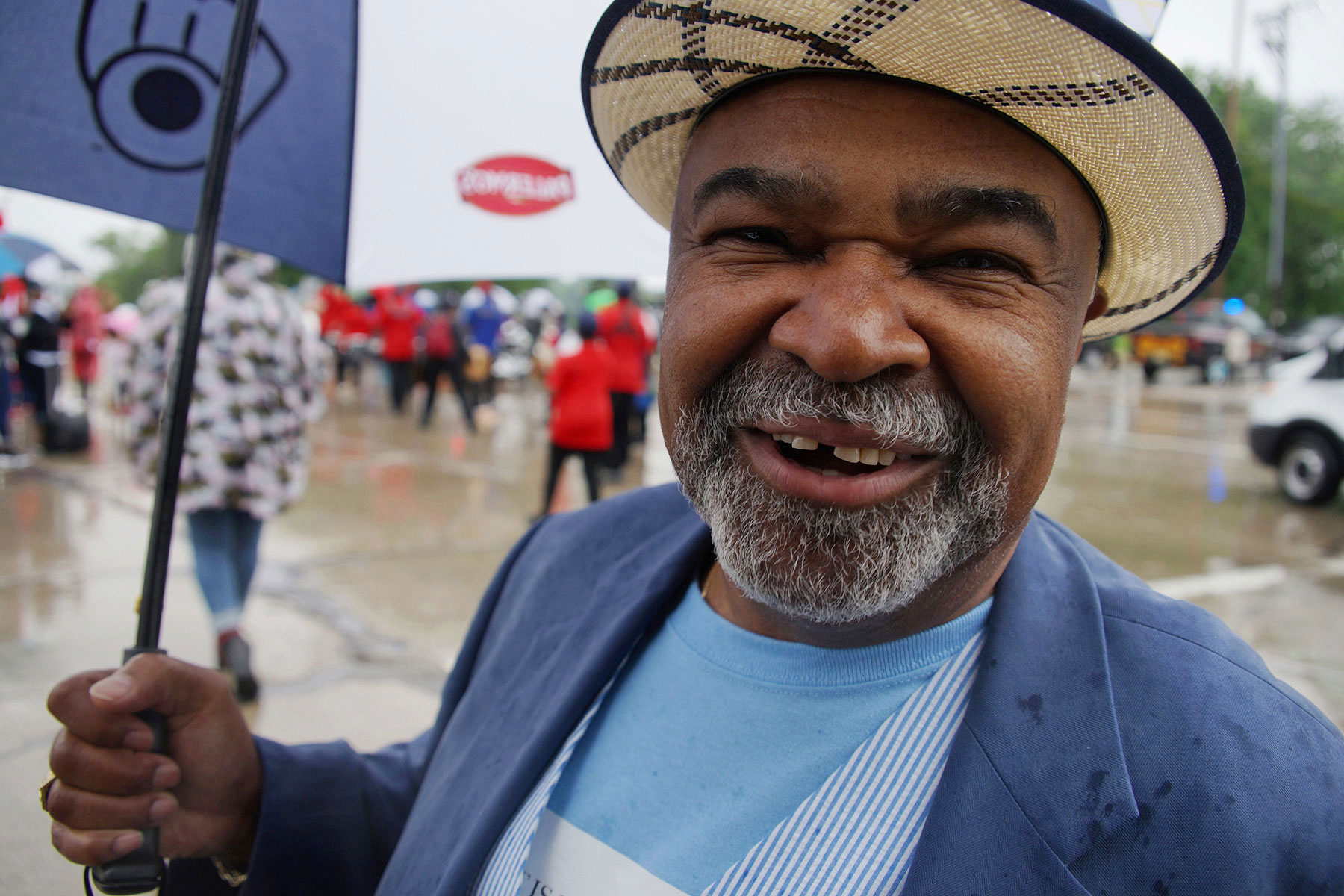 Inclement weather on June 19 could not dampen enthusiasm and excitement for Milwaukee's 47th Annual Juneteenth Day Festival, along Dr. Martin Luther King Jr. Drive between Center and Burleigh Streets, attracting crowds of thousands to celebrate the end of slavery that still lacks recognition as an official federal holiday.
The annual Juneteenth Day Celebration is the oldest known commemoration of the ending of slavery in the United States. Juneteenth marks the African American proclaimed of freedom to all slaves in the South by Union General Gordon Granger on June 19, 1865 in Galveston, Texas. The news came nearly two and a half years after the signing of the Emancipation Proclamation by President Abraham Lincoln.
The 2018 festivities in Milwaukee began with a parade under heavy rains, which eventually cleared for most of the day. Elected officials and community leaders attended a special ceremony, in part to recognize this year's parade Grand Marshall, MacArthur Weddle. As Executive Director of the Northcott Neighborhood House, Weddle has worked on the festival for the past 43 years.
At the start of the recognition ceremony a libation was made, an African ritual of heritage that honors ancestors. The morning's rain was referred to as tears from those African ancestors, who endured so much during their centuries of enslavement.
Juneteenth, or the "19th of June," is recognized as a state holiday or special day of observance in 45 states, the District of Columbia, and the U.S. Congress. In the early years, little interest existed outside the African American community for participation in the Juneteenth celebrations. In some cases, there was hostile resistance by forbidding the use of municipal property for the festivities.
There has been a growing national movement, seeking recognition of Juneteenth as America's Second Independence Day. The holiday would recognize the contributions slaves made to the founding of the country, the end of the Civil War, and offers a day of healing for the Americans of African descent who where trapped in the tyranny of enslavement during the 4th of July.
These images capture moments from the Juneteenth Day event, as members of the African American community attended in support of their neighborhood and cultural history.