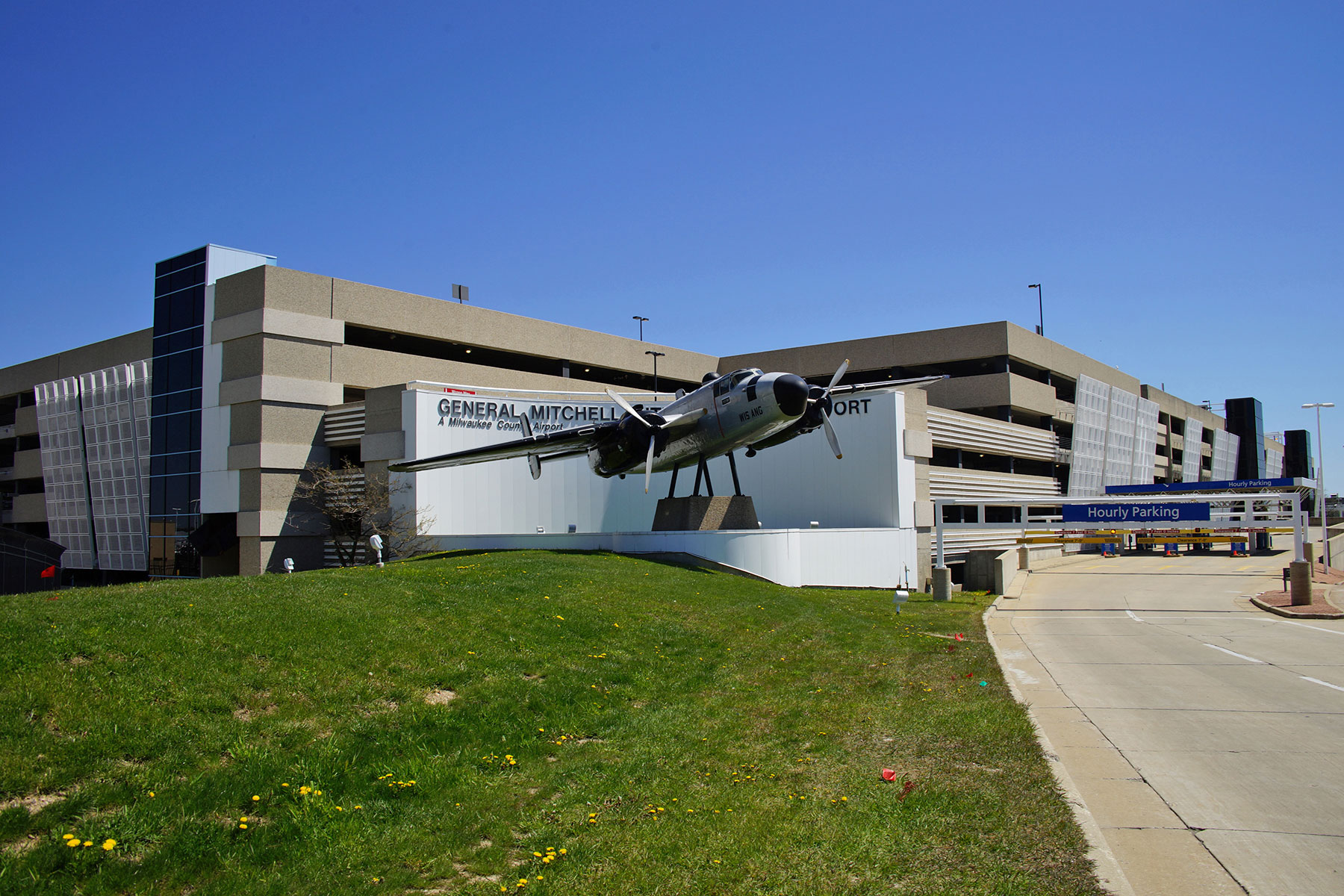 Milwaukee County Executive Chris Abele shared highlights of his 2018 Proposed Executive Budget at a public event at Milwaukee County's General Mitchell International Airport on September 28, highlighting investments in public safety and community services, and announcing the news that the airport will design and construct a new international terminal, at no additional cost to the taxpayers.
General Mitchell International Airport is one of the region's major economic drivers and an exciting area of growth for Milwaukee County. MKE has had a fantastic run over the past year, adding ten new nonstop routes, expanding international travel into Guadalajara, and attracting more new passengers every month. Milwaukee County is working with airlines to expand international flights to other points across the globe to meet the business and recreational travel of the citizens of Wisconsin and Northern Illinois. With the anticipated economic impact of the Foxconn development, passenger travel and freight shipments are only expected to increase at Mitchell.
In light of this continued expansion, the county executive's budget contains more than $25 million in revenue bonds and airport funds to begin design and engineering work for a new, modern international terminal – with no additional cost to taxpayers. The goal of this project is to demolish the current E Concourse in 2018, which is the oldest concourse at Mitchell, and replace it with a new terminal that can accommodate multiple gates and flights, increase passenger satisfaction and comfort, and house all necessary U.S. Customs and Border Patrol services. The new terminal design is intended to be expandable so that the airport can add to its international capacity in the future as passenger traffic increases.
"Milwaukee County is thinking big in everything we do. From expansion at the airport that will attract visitors from around the globe, to ending chronic homelessness with permanent housing and putting a stake in the ground in the fight to end the opioid epidemic, the County is investing in a bright future for our community," County Executive Chris Abele said. "And we're doing it responsibly. Despite receiving less funding from the state, we've been able to make sustainable investments in our highest priorities — social services, public safety, parks and recreation, public transportation, and our workforce — without kicking the can down the road with additional borrowing."
The county executive is also continuing our commitment to grow safer, healthier communities throughout Milwaukee County. The opioid epidemic is a public health crisis that cannot be ignored. This budget includes a new $1.1 million investment in funding for the Medical Examiner's Office and County Behavioral Health Division that will help improve public safety and support individuals and families dealing with addiction. Most of the funding — $900,000 — will go towards community-based treatment options while $200,000 will go towards the purchase of an advanced mass spectrometer instrument that the Medical Examiner's office will use to reduce the testing time for opioids and other drugs from weeks to hours.
Another highlight of the budget is an investment of $1 million in Milwaukee County Housing Division's initiative to end chronic homelessness. In just two short years the Housing First initiative has placed more than 200 chronically homeless individuals in permanent housing and reduced the overall rate of homelessness in Milwaukee County by more than 40 percent, the most significant drop in the past decade and one of the largest decreases in the country. This program is something the entire county can be proud of – it is getting results and changing lives for the better.
The county executive also knows that our community is proud of 125 years of excellence at our Milwaukee County Zoo. In the coming year, the new Adventure Africa space will be completed, which will create a multi-species animal experience of African origins for all Zoo guests to marvel at, including a new and more-friendly habitat for the Zoo's elephants. The new west-side entrance of the Zoo, including a new parking lot and new otter exhibit, will open to ease parking and guest congestion around the Zoo and improve the guest experience. This budget will also continue plans to bring a "Bear Garden" to the Zoo as part of a new public-private concessions partnership that will increase revenues for the Zoo, add new full-time jobs, and feature local culinary vendors. As part of this new partnership, the Zoo will see an additional $3 million for capital investments, including major renovations and upgrades to existing restaurants and gift shops – with no additional cost to taxpayers.
To continue pushing forward this kind of excellence and growth, this budget contains a modest ticket increase of $1.25 per person which mirrors a proposed Zoological Society increased membership package cost. This is the first increase in the Zoo entry fee in six years.
Other highlights of the budget:
Reducing dependence on Lincoln Hills: This budget includes a significant investment to decrease the County's reliance on Lincoln Hills, an expensive and outdated model of corrections that is not effective. Over the years, County Executive Abele has been outspoken about the need to build local alternatives for youth that we know will improve public safety. Following the evidence, the County will open a 24-bed Residential Treatment Center that will serve as an alternative for high risk youth.
Support for individuals and families dealing with dementia: The county executive has been a strong advocate for the needs of older adults in our community, lobbying the federal government in support of important programs like the Wisconsin Home Energy Assistance Program and having successfully led a statewide campaign to restore state funding for dementia specialists in the community. Over the past year the County opened two new Memory Cafes in partnership with local businesses as part of our efforts to become a more dementia-capable community. The Department on Aging also opened four new memory connection centers in partnership with local libraries and community-based agencies. These hubs serve as a one-stop shop for services and allow families and caregivers to access important information about available resources.
A sustainable future for the Domes: As we look towards a sustainable future for our Parks, the County will also move toward a decision for the horticultural conservatory at the Domes. This budget includes $320,000 to continue long-term planning efforts for Mitchell Park.