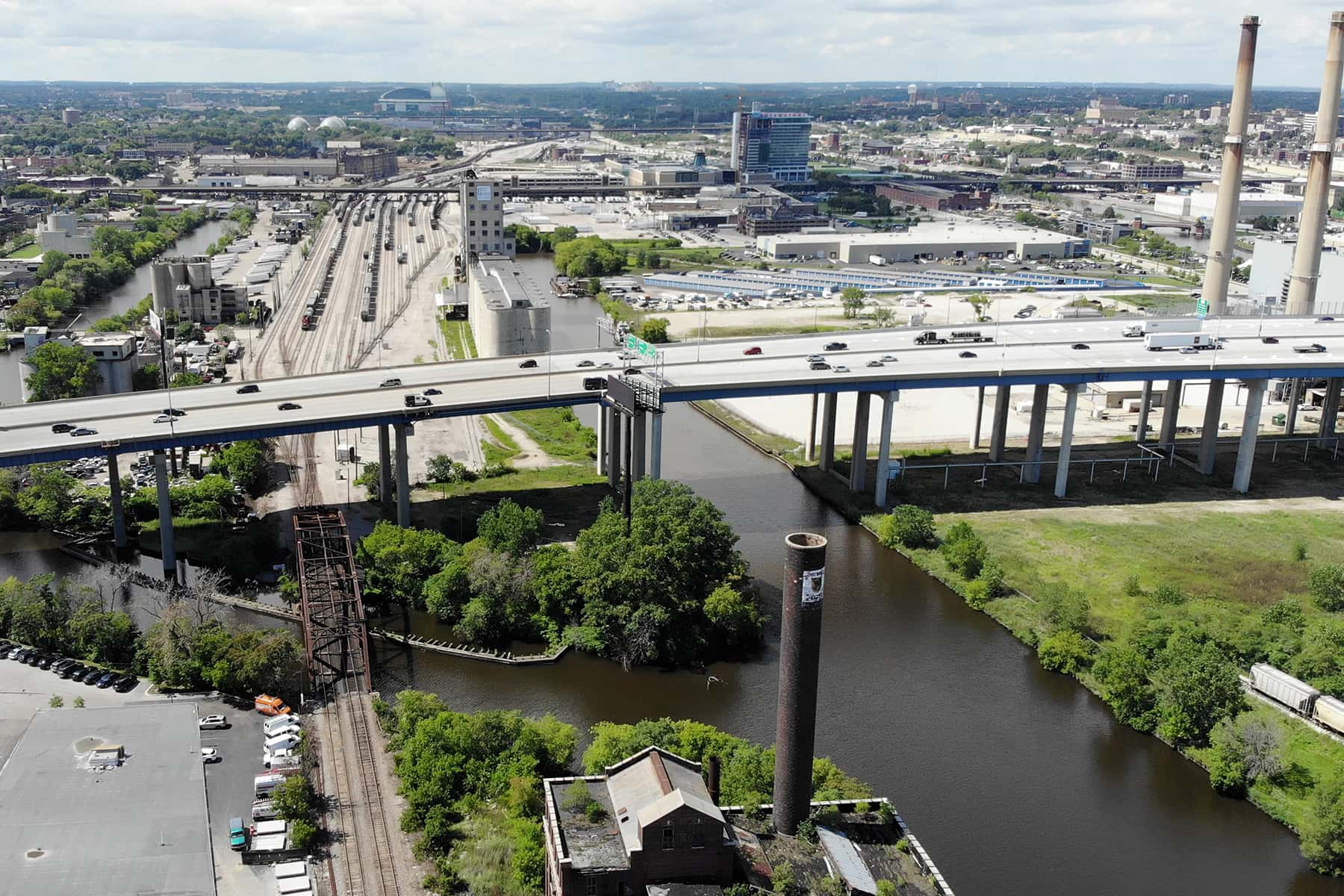 Menomonee Valley Partners (MVP) announced the launch of a new brand and website at a luncheon with Valley businesses today. The new brand, including a new website for the district, TheValleyMKE.org, reflects the impact of 19 years of work to revitalize the Menomonee River Valley.
A new logo, featuring the iconic 6th Street Bridge, includes bright colors representing the vibrancy of the Valley, which is home to 100 companies, 60 acres of parks and trails along the Menomonee River, and destinations that draw nearly 10 million people each year.
"Our former brand and our Renew the Valley website were developed when a productive and vibrant Menomonee Valley was still just a vision," said Corey Zetts, Executive Director of Menomonee Valley Partners. "With the incredible transformation to date, it's time that our brand celebrates the Menomonee River Valley of today."
The image is also symbolic of the Valley's role in bridging Milwaukee's rich history to its dynamic future, bridging the city to nature, and bridging neighbors to each other. The new TheValleyMKE.org website celebrates the Menomonee River Valley's entertainment and recreation destinations as well as the diversity of companies and job opportunities available in the Valley.
"I have had the privilege of seeing first-hand the tremendous improvements the Valley has undergone in recent years," said Bill Davidson, Vice President of the Harley-Davidson Museum and Menomonee Valley Partners Board Member. "And I'm immensely proud of the work the Menomonee Valley Partners have put in to celebrate that revitalization. This new brand captures the dedication and hard work that has made the Valley a destination for companies, families and tourists alike."
The new brand was announced at a Valley Business Luncheon at Potawatomi Hotel & Casino, part of Valley Week 2018. Menomonee Valley Partners is a nonprofit organization formed in 1999 with a mission to revitalize and sustain the Menomonee River Valley as a thriving urban district that advances economical, ecological, and social equity for the benefit of the greater Milwaukee community.