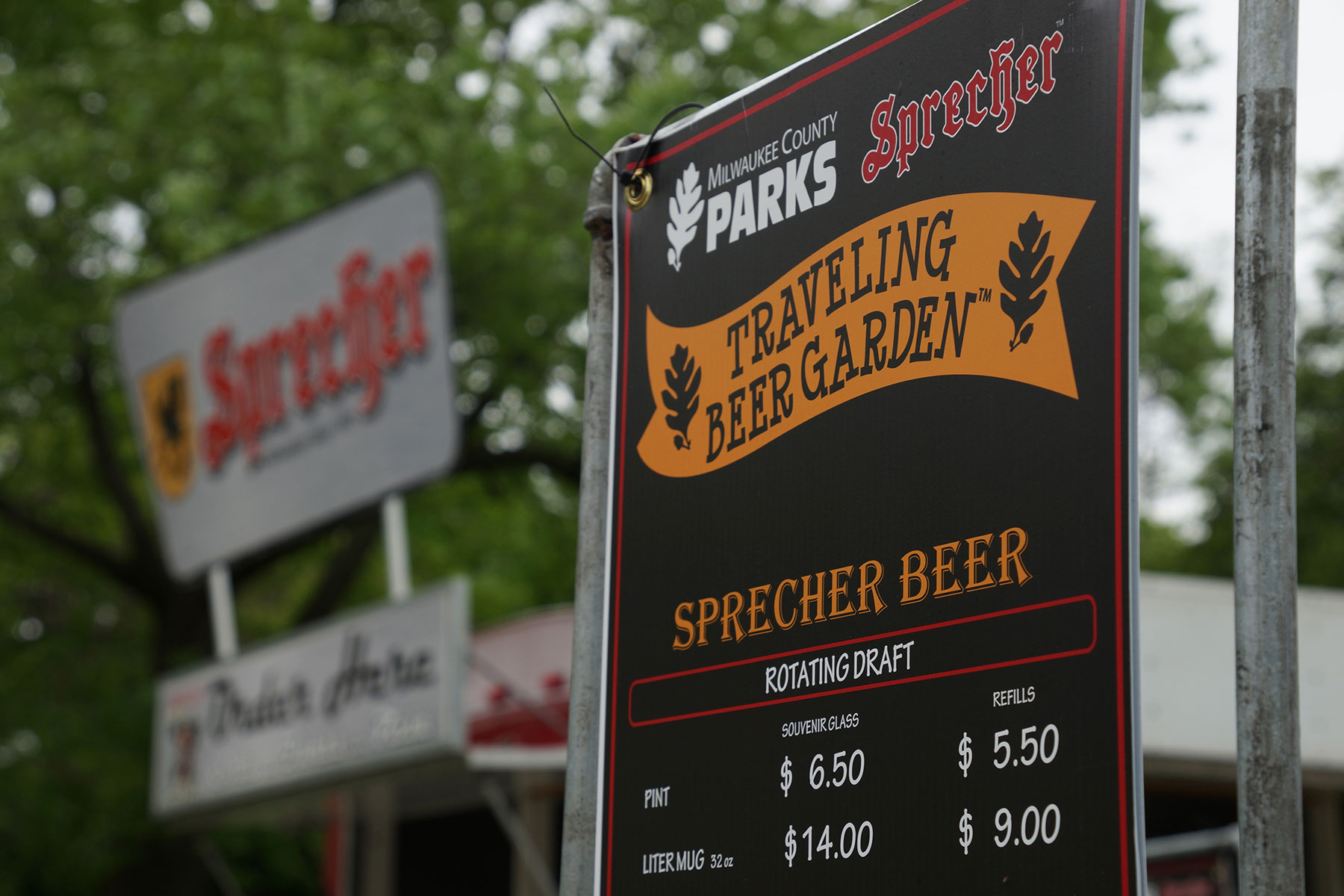 Milwaukee County Executive Chris Abele announced that Milwaukee's beer gardeners will have a new destination to try this summer, with the launch of a new permanent beer garden along the Root River parkway.
The Whitnall Park Beer Garden, operated by Milwaukee County Parks, will debut on May 5 at 4:00pm with live music and free beer from the ceremonial keg tapping. The Beer Garden will offer 24 craft beer tap handles, food, non-alcoholic beverages and live music on Friday and Saturday evenings.
"Whitnall Park has always been one of the most popular stops for the Traveling Beer Garden over the past few years and we saw great crowds for a pop-up beer garden in the middle of February," said Milwaukee County Parks Director John Dargle. "Transforming this site into a permanent location was an easy decision."
The beer garden, located at 8831 North Root River Parkway, Greendale, will feature 12 Sprecher beers and hard sodas on the Sprecher firetruck. Twelve taps on a second beer trailer will serve a rotating selection of beers from local and regional breweries. The opening day line-up will include beers from Lakefront Brewery, New Glarus, Wisconsin Brewing, MKE Brewing, Brenner Brewing, Bells, Founders and Leinenkugel.
"Like all of our Milwaukee County beer gardens, revenue raised from the Whitnall Park Beer Garden will go back into improving the parks," said County Executive Chris Abele. "Our partnership with Sprecher and the Traveling Beer Garden helped fund several upgrades to Whitnall Park over the winter, including a new patio area, new lighting, and new tables. Visiting the beer garden is one of the most enjoyable ways to help support your county parks. "
Milwaukee County Parks has also partnered with Mosquito Magnet, who will be helping keep the outdoor beer patio a mosquito free zone.
Patrons who bring their own glassware (pints or steins) will pay refill rates and souvenir beer garden steins will also be available to purchase. In addition to the beer, the food menu will include hotdogs, burgers, pizza, ice cream, Milwaukee Pretzel Company soft pretzels and snacks. A monthly Sunday pig roast with live music is also scheduled.
Whitnall Park Beer Garden will open from 4:00 p.m. to 9:00 p.m. on Tuesdays to Fridays and 11:00 a.m.to 9:00 p.m. on weekends, with last call will be at 9:00 p.m.