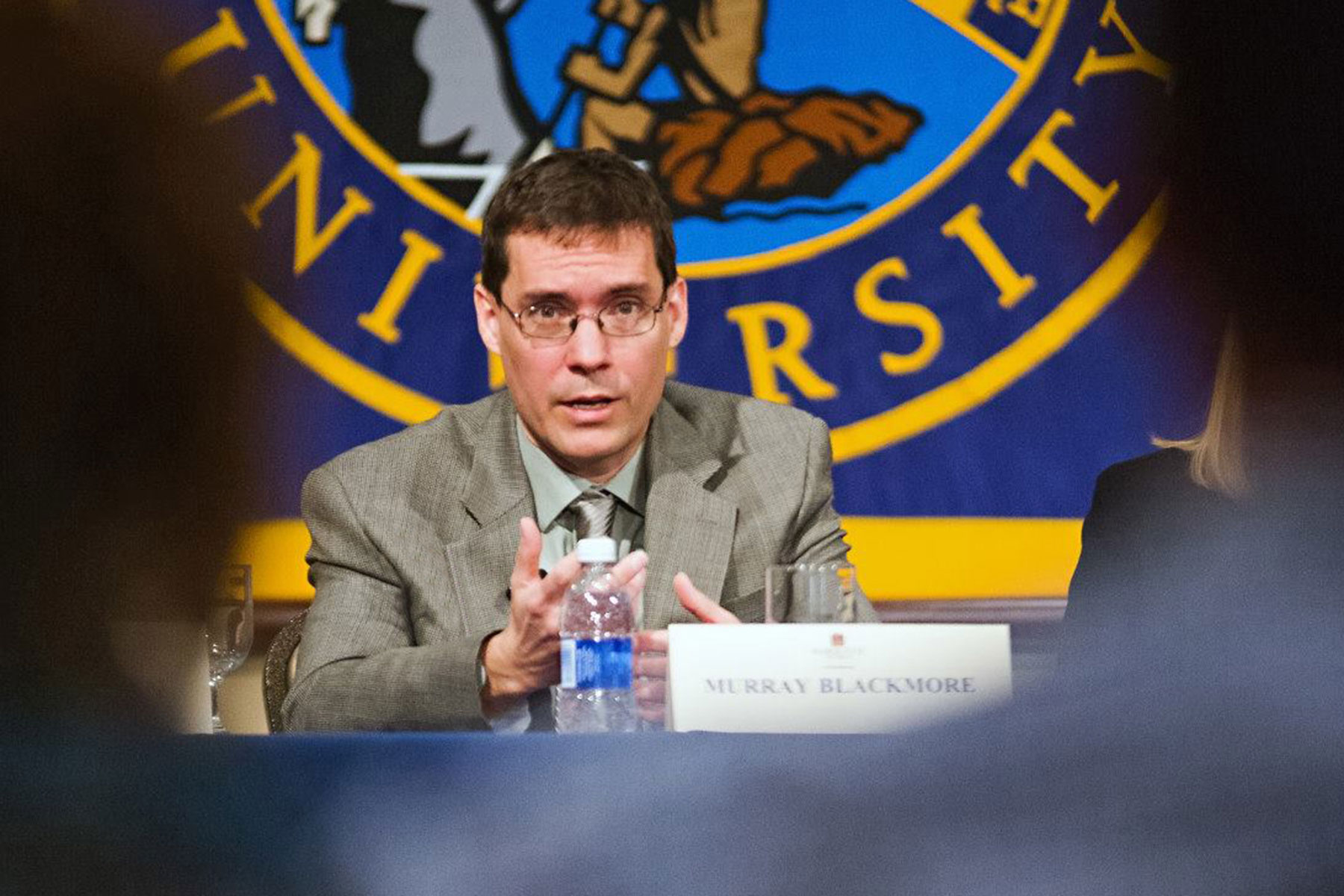 The National Institutes of Health awarded a $1.6 million R01 grant to Dr. Murray Blackmore, associate professor of biomedical sciences in the College of Health Sciences at Marquette University, to continue his groundbreaking research on spinal cord injury and paralysis.
The grant is Blackmore's second $1 million-plus grant from the organization in five years. His primary research focuses on the use of gene therapy to treat brain cells damaged in spinal cord injuries, leading to nerve growth and regeneration at the injury site. In short, the therapy can reverse paralysis, leading to partial regained movement and motor control.
As a result of findings funded from his first grant, Blackmore's lab is ready to continue the next phase of the project, which includes the use of stem cells and a recently developed nerve labeling technique to better visualize nerve growth and regeneration.
"To restore motor control after trauma in the brain and spinal cord, cut nerve fibers must regrow, and critically, must reconnect with the appropriate target cells, forming a 'bridge' across the injury," Blackmore said. "My team and I are testing additional activity-based therapies to amplify and enhance the connections of the regrown nerves in order to make that nerve 'bridge' more structurally sound, with the goal of increasing motor control and function."
The use of stem cells in the formation of those nerve bridges is a key component of this new grant proposal, the initial work funded by a seed grant from the Bryon Riesch Paralysis Foundation, located in nearby Waukesha.
"Dr. Blackmore remains at the leading edge of his field and continues to add vital information to the body of knowledge with respect to spinal cord injury and nerve regeneration," said Dr. William E. Cullinan, dean of the College of Health Sciences and director of the Integrative Neuroscience Research Center at Marquette University. "The continued confidence shown by the NIH is evidence of the innovative work being done by his team and is yet another example of the commitment to research at Marquette University."