Ukraine is Here: Immersive virtual platform allows anyone to experience Ukraine's culture from anywhere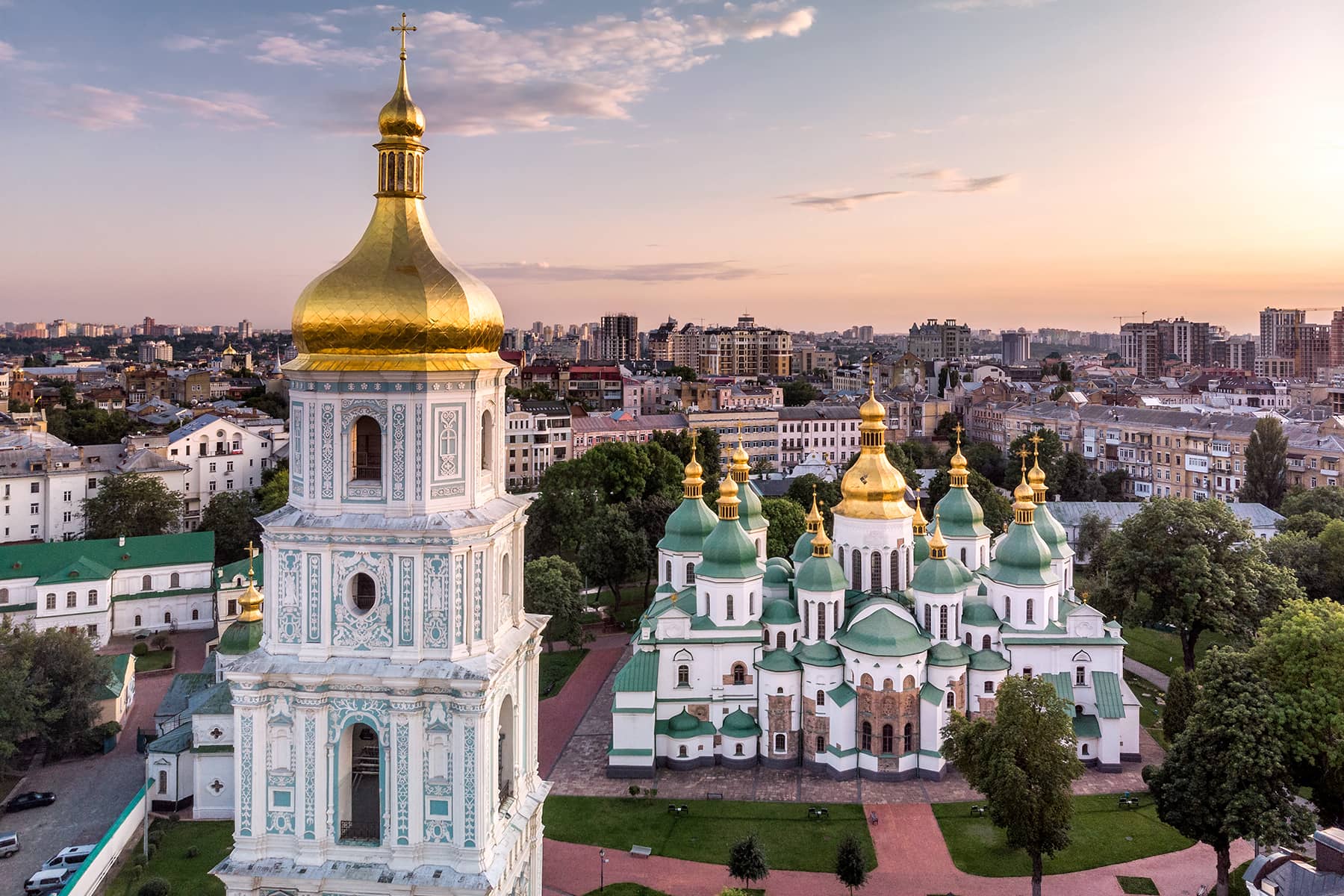 Google and the Ministry of Culture and Information Policy of Ukraine launched "Ukraine is Here" on November 24, a new online-space featuring Ukrainian culture hosted virtually on the Google Arts & Culture platform.
The project was implemented with the support of Ukraine's First Lady Olena Zelenska, and the work of almost a dozen partners, including the National Art Museum of Ukraine, National Center of Folk Culture "Ivan Honchar Museum," the Museum of Theatre, and Music and Cinema of Ukraine, who participated in the creation of the cultural showcase.
People from different countries will be able to explore authentic and interactive stories about Ukrainian culture, visit virtual tours and get acquainted with the most iconic works of Ukrainian artists in six virtual exhibition spaces.
"Our work with Ukraine's cultural institutions began five years ago, with the aim of making the culture of my homeland more accessible to everyone, everywhere through technology. Thanks to local partners — and despite many challenges — we're able to bring more treasures, stories, and artists from Ukraine to a global audience," said Dmytro Sholomko, Google Country Director for Ukraine. "This unique collection presents authentic and interactive stories about Ukrainian culture, art, architecture and landscape through music, video, Street View imagery collected before the war, 3D models and virtual galleries — for the first time, all in one place."
The Ukraine is Here initiative lets people discover the rich history, magnificent locations, and natural sites of Ukraine — including the capital of Kyiv which dates back more than 1,500 years. With the help of augmented reality technology in the Google Arts & Culture application you can view more than 40 incredible 3D models, including St. Sophia Cathedral, Palanok Castle and the National Opera of Ukraine.
Some objects which physical counterparts were damaged or destroyed by Russian shelling, such as the Bell Tower of the Dormition Cathedral in Kharkiv, are also available on the platform. During the months of the war, there has been more than 500 damaged or destroyed museums, historical buildings, and temples.
"All this was created by generations of Ukrainians for new generations. So, it immediately became clear that we need to save not only our people, but also our culture and art from the invasion. Our culture is not only ours. This is the heritage of the entire civilized world. When one country loses cultural values, the whole world loses them too. So let's save, multiply, watch and admire – google Ukrainian culture – and, thus, enrich the world," said First Lady of Ukraine, Olena Zelenska.
Oleksandr Tkachenko, Minister of Culture and Information Policy of Ukraine, emphasized that thanks to culture, strong narratives are created, which are an effective communication tool on the cultural and informational fronts.
"Now you can google the culture of Ukraine in Google. We present the project in turbulent times. When special attention is drawn to our brave, powerful, modern state. 'Ukraine is Here' is an extremely powerful project that is the result of fruitful cooperation," said Tkachenko. "New opportunities to tell about Ukrainian culture on a large scale, interestingly and in a modern digital language, as it is done on the Google Arts & Culture platform, is another of our joint victory."
Google Arts & Culture is a platform that collects digital versions of works of art and various cultural objects from more than 2,000 cultural institutions from 80 countries around the world. The platform hosts 6 million artifacts – including photographs, videos, manuscripts, and other documents of art, culture, and history, more than 400,000 artworks, and more than 10,000 digital exhibitions.