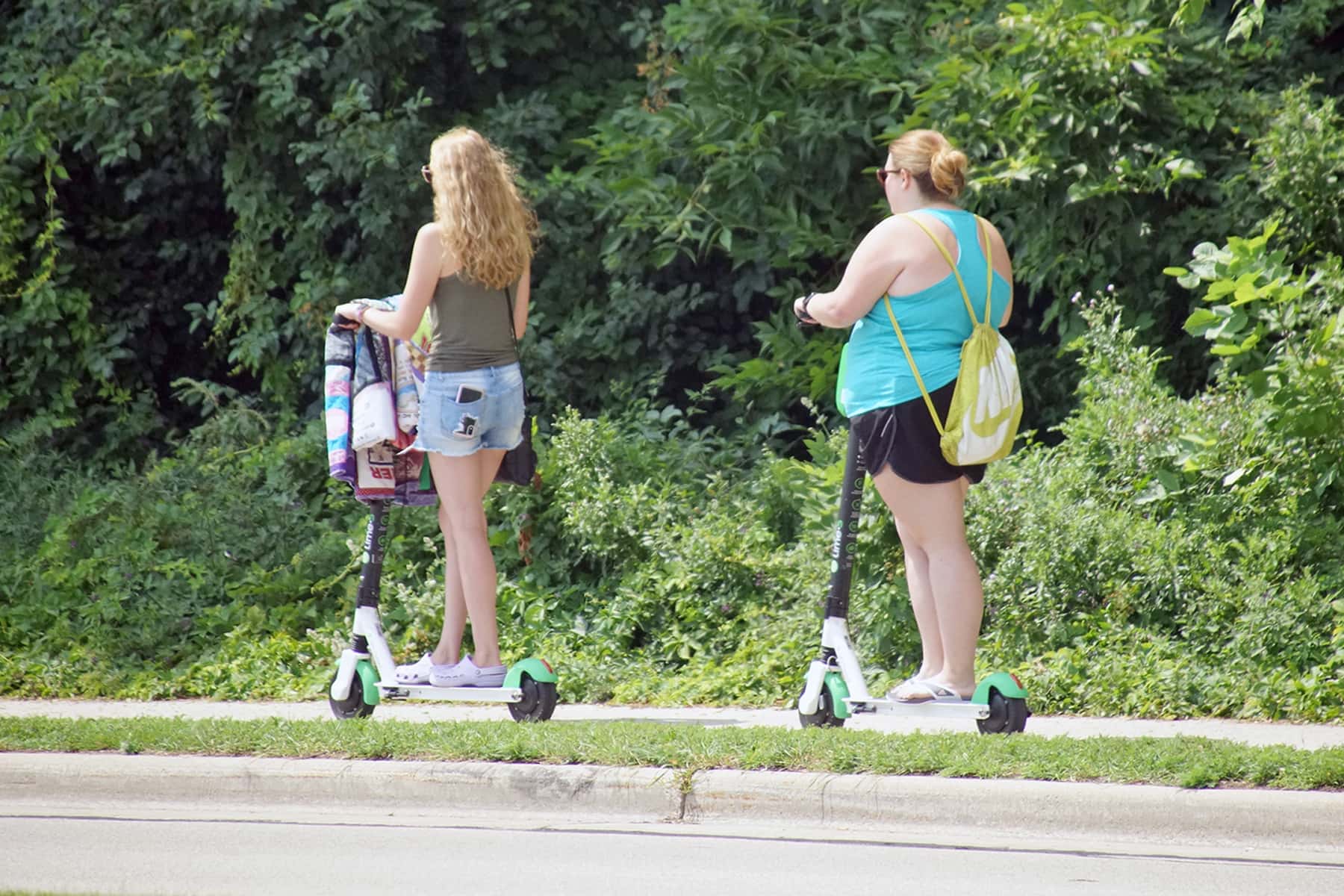 It has been under two weeks since 500 Lime scooters legally emerged on Milwaukee streets, but the city has already restricted expansion of the test program and could scrap eScooters entirely due to rider behavior.
City officials originally reported that the response to these rental scooters has been overwhelmingly positive, but they acknowledge concerns. But on August 2, the City of Milwaukee Department of Public Works (DPW) announced restricting additional dockless scooters from participating in the Dockless Scooter Pilot Study.
In addition, the DPW would not allow Lime, the sole operator in the pilot program, to expand its fleet size, or grant permission to other operators who have applied to participate.
On July 23, the DPW approved Lime as the first participant in the pilot, allowing the first batch of its scooter fleet to be deployed.
eScooter users must obey the rules of the road and park responsibly; riding on the sidewalk is prohibited. Since the launch last week, more than 100 complaints about improper scooter use have been received by the operator and city agencies.
"While we want to expand mobility options in Milwaukee, we will make sure they are not a detrimental to the quality of life here or a serious safety concern," Mayor Tom Barrett said.
The Mayor added that he wants to the pilot to be successful, and to accomplish that it would take better behavior from scooter users. Otherwise, the pilot may be suspended completely in the near future, per the authority of the Commissioner of Public Works Jeff Polenske.
"A purpose of this pilot is to determine whether or not these devices can be safety incorporated into our streets and sidewalks," Commissioner Polenske said. "The safety issues so far are very concerning: riding on the sidewalk, riding in the roadway against the direction of traffic, and parking scooters on areas that block pedestrian access."
Per the study, the operator is responsible for handling all complaints, informing riders how to safely use scooters and its systems, and providing the necessary education and training.
Lime has encouraged riders to wear a helmet, pump the brakes to make sure they work before unlocking the scooter, and keeping hands on the handlebars unless signaling an upcoming turn. Scooters have the same regulations as bicycles. eScooters are supposed to be used on streets – not sidewalks. Riders must always follow the rules of the road, so common sense choices like bike-friendly streets are important. As for parking, pedestrian walkways need to remain clear.
Milwaukee residents who do not use scooters properly can already be ticketed by police. In some states, the Lime app automatically fines a rider for improper parking or riding in areas without permission.