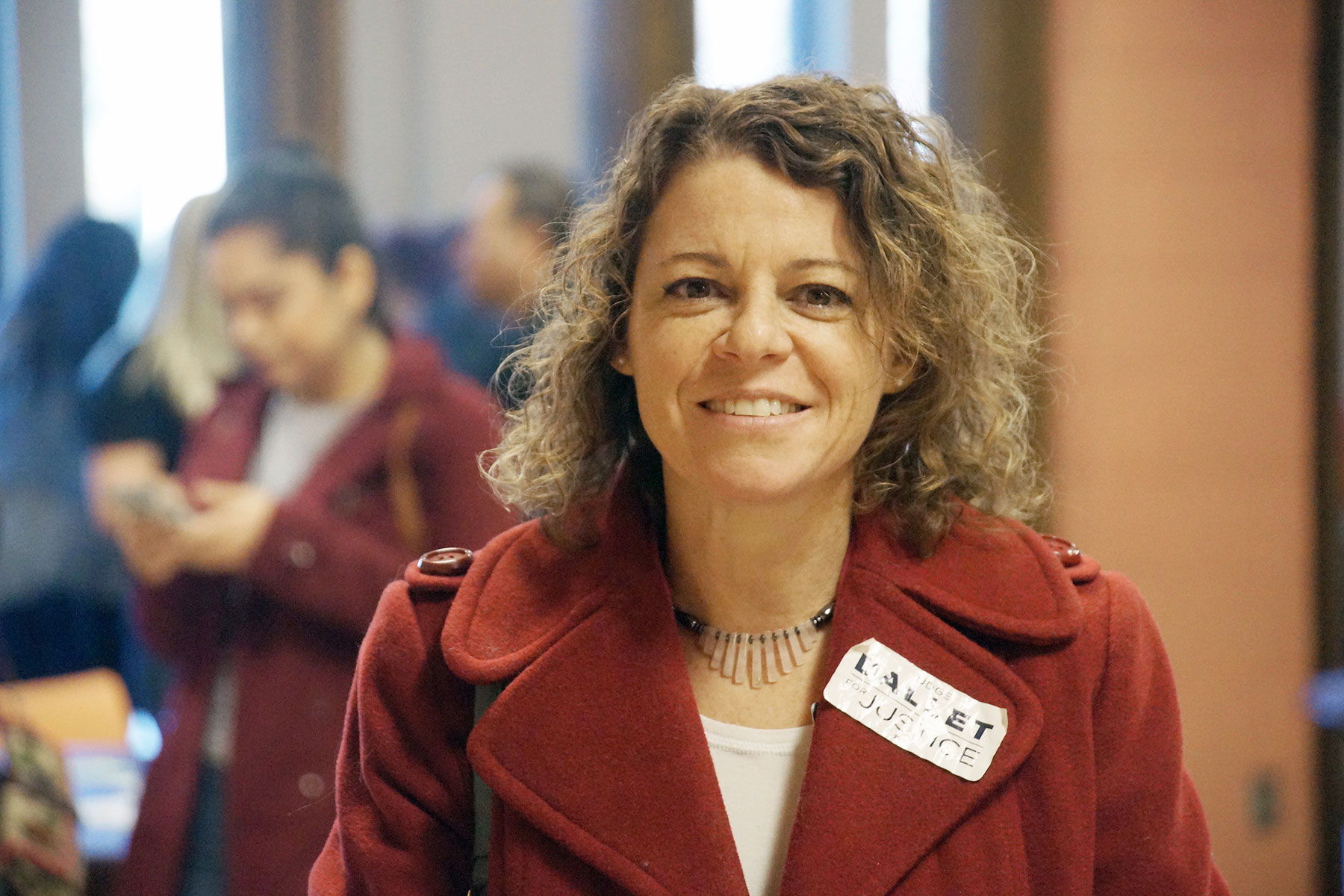 Liberal Judge Rebecca Dallet defeated conservative judge Michael Screnock, who was endorsed by Wisconsin's Republican Governor Scott Walker, narrowing conservative control of the state Supreme Court to 4-3 from 5-2.
Judge Dallet positioned herself as a staunch opponent of President Trump, and defeated her GOP-backed rival on April 3, in what is seen as another bellwether for the upcoming midterm elections.
"I'm so proud to say that our hard work has paid off. It will be my immense pleasure to serve the state of Wisconsin as a justice on our Supreme Court," said Judge Dallet in the Twitter post announcing her win. "I jumped into this race because I wanted to serve our state in a bigger way; I wanted to stand up for the values I believe we've strayed from; and I wanted to show my daughters that when it comes to our home, it's important to fight with everything we have."
Screnock received partisan support from the National Rifle Association, and the state GOP backed him with a $400,000 contribution. Screnock's fundraising campaign also included endorsement letters from U.S. Senator Ron Johnson.
Dallet received the support of former U.S. Vice President Joe Biden, demonstrating the national interest in the race. Dallet, who has been a Milwaukee County circuit judge since 2008, will join the higher court in August for a 10-year term.
In regions around Wisconsin, Dallet won in counties which voted for President Donald Trump in the 2016 election. She also took Screnock's Sauk County, 56% to 44%.
The Democrats scored an upset in a Wisconsin state Senate special election in January, capturing a conservative district held by Republicans since 2000.
Following her win, Governor Scott Walker took to Twitter to warn of a coming "blue wave" in the midterm elections.
A judge had ruled in March that Governor Walker must hold special elections in two state districts in Wisconsin after Democrats said he was putting off the votes over fears of losing the formerly Republican-held seats.
Wisconsin was among the handful of battleground states that helped Trump win the presidency over Democratic rival Hillary Clinton in the 2016 elections. Trump carried Wisconsin by 22,748 votes.