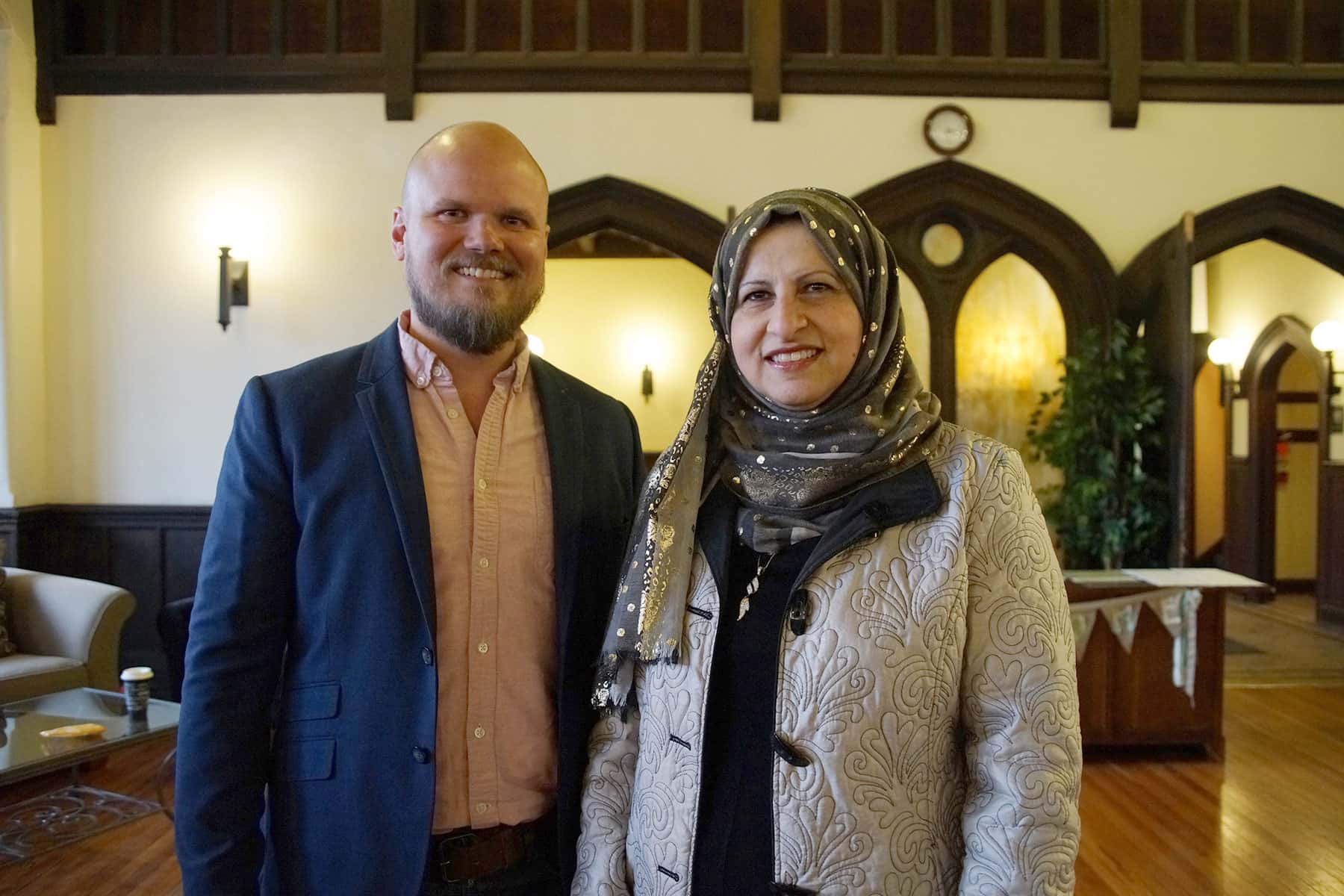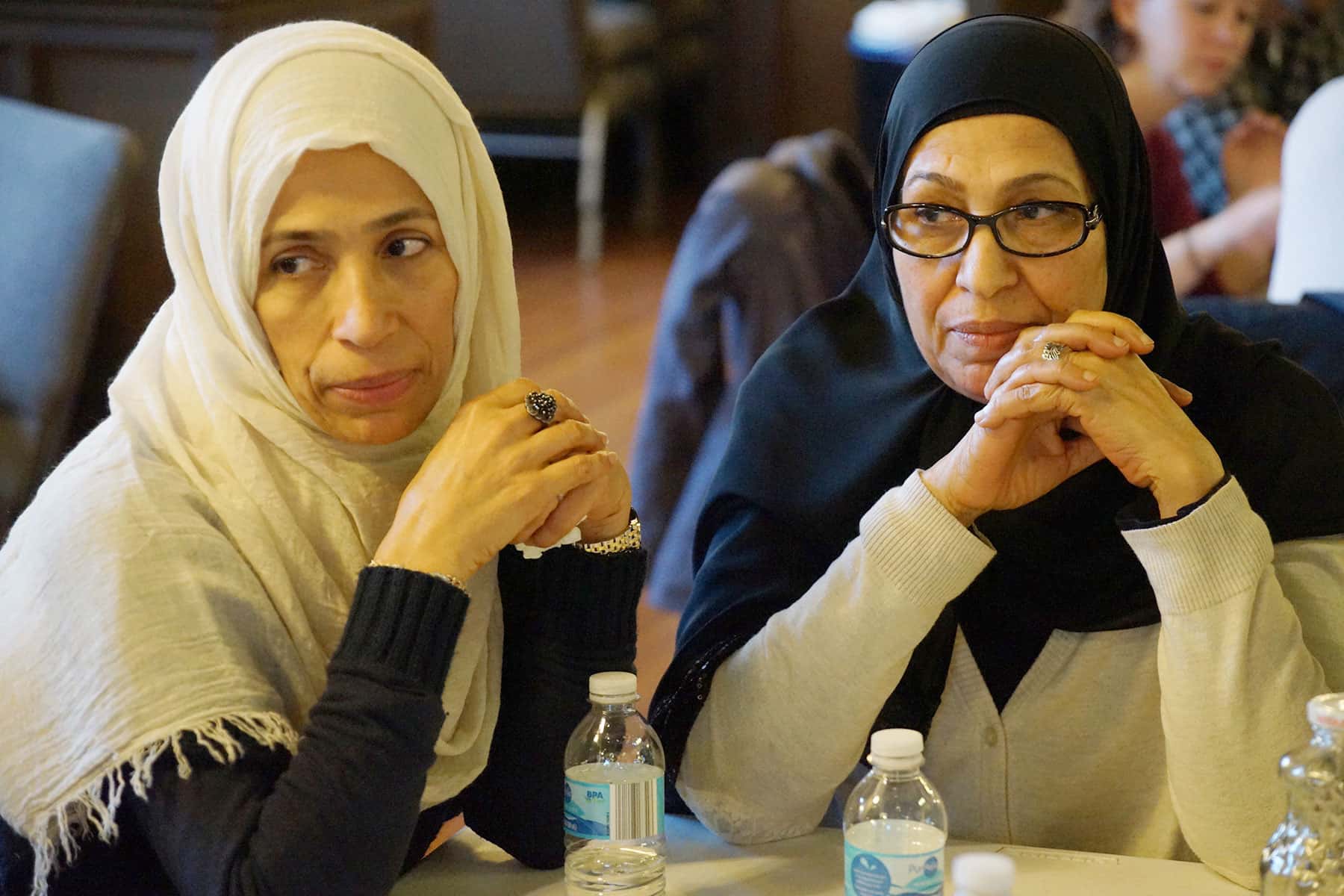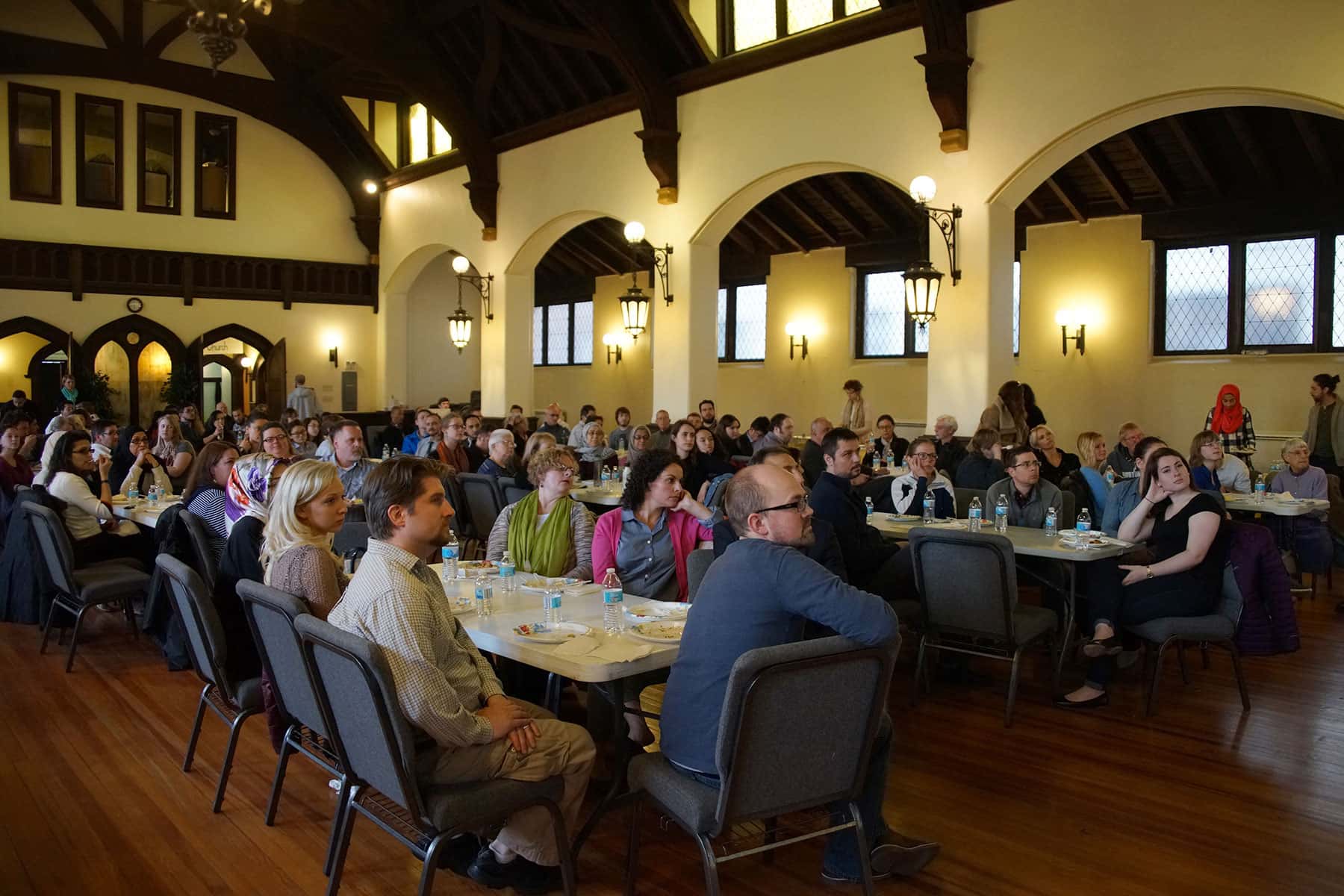 The capacity crowd of more than one hundred attendees came together in response to the growing trend of fear and hatred from Christians towards Muslims that has grown over time in Milwaukee and the country.
Brew City Church hosted a panel discussion featuring local faith leaders and educators on April 29, in cooperation with Peace Catalyst International and the Milwaukee Muslim Women's Coalition.
"It's like a wave that is really hard to stop," said Randy Knie, Lead Pastor of Brew City Church. "So this event is a way to push the pause button on this wave of misinformation and fear and isolation, to say let's just talk to each other."
The panel was moderated by Steven Lied, which presented questions about faith and community perceptions in an open and honest platform.
"I think the primary purpose of this event is to learn. Simply learning. Learning not only what is similar and common ground, but also distinctions and differences," said Fatih Harpci PhD, Assistant Professor of Religion at Carthage College. "We do not try to dissolve the differences, but understand them so we can work towards respect and mutual cooperation."
Brew City Church extended the invitation for the event with the goal of helping Evangelical Christians get to know Muslim in the Milwaukee community, understand who they are and where they come from, and learn how to engage relationally.
"There is not an easy pathway, so hopefully this can be a real catalyst for real relationship to happen," said Pastor Knie.
Before the panel began an open dinner was offered to everyone attending, provided for free by Aladdin Fine Middle Eastern Cuisine, as a way to begin familiarity between the two groups. Small group sessions where held afterwards, in what was described as a corrective atmosphere.
"There is no way to have a corrective or new experience with another human being unless we are face-to-face around the table, so to speak, and in dialogue," said Jeny Heckman, a licensed professional counselor. "Otherwise, the words of the media, and soundbites that are out there, all the assumptions and images, they take the place of a human being."
Many of the issues spoken out loud were things usually kept in the dark, and it was noted during the discussions that keeping things in the dark never led to anything good. For many of those who participated, the gathering was the very first experience of either being with an Evangelical Christian or with a Muslim.
"I think this is a very important first step. And I hope this is the first of many events we have together," Janan Najeeb, President of the Milwaukee Muslim Women's Coalition. "There is definitely a great lack of understanding as to our connections and commonalities as individuals of faith, and as brethren within the Abrahamic faith. So I think it is our responsibility to get to know each other."
The meeting served as example of brave individuals of different faiths coming together to remove barriers and build trust, in order to make Milwaukee a more healthy community.