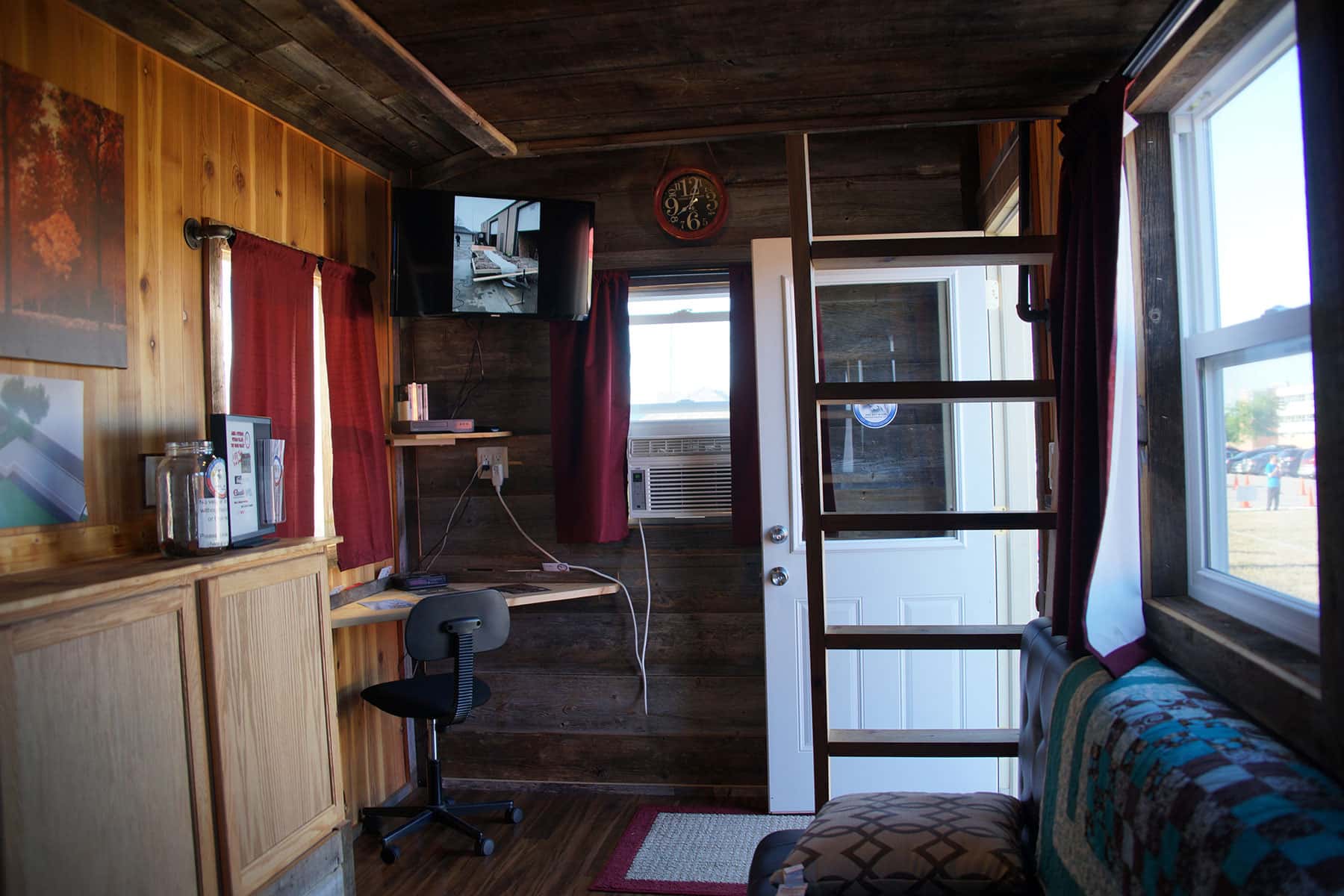 Nobody should be homeless in America, especially someone who put on a uniform.
"When I got out of the Marine Corps, I lost all sense of who I was. Being a Marine was all I knew," explained combat veteran David Smith. "This organization has helped me get back on my feet, given me a sense of purpose with a job and a duty. And that's helped me turn my life around."
Veterans Outreach of Wisconsin will be constructing a Tiny Home Village within the city of Racine. But the program is much more than just a shelter for homeless veterans, and its lesson that could be applied in Milwaukee. Private donations from individuals and companies in the community have funded the project.
"What we are building is not a homeless shelter, it's transitional living. Our goal is to break the cycle of homelessness by providing all the services needed to recover from homelessness," said project founder, Jeff Gustin.
Each veteran will have the opportunity to enroll in the program for up to two years. The length of time offers stability during the long process of recovering from homelessness. And the transitional living support will help residents to avoid the situation again in the future.
"We'll have a community building with running water for showers, and the community kitchen will serve food 3 times a day. The meals will come from our food pantry, which is a program we currently have up and running," said Smith. "We found a piece of property and purchased it ourselves. Now we are in the process of getting permits from the city."
All residents of the Tiny Home Village will be expected to participate in community service on the grounds and in the community center. When completed, the 128 square-foot units will serve homeless veterans from around the county and beyond. Midway between Milwaukee an Chicago, many vets pass through Racine while traveling between temporary accommodations.
"The house unit size fits our budget and the model of what we are trying to do," said Gustin. "We want it to be nice and comfortable, but not to the point where residents don't want to come out of here. They need to start breaking out of that shell from being homeless."
By leaving out some of the amenities in the units, Veterans Outreach of Wisconsin is politely forcing vets to come out into the community center and interact with other people. Socializing is a big part of the recovery process for returning to society.
The James A Peterson Veteran Village will consist of 15 Tiny Home structures that will be complete with bed and bedding, mini fridge, microwave, television set, and couch. Each home will also have a compost toilet. The homes will be centered around a community building which will include a meeting room for on site counseling, and provide 24 hour access to residents.
At the end of their two year period, veterans will have assistance in finding stable employment and their own permanent home. There will also be a counseling plan in affect for any ongoing treatment they may need.
"A lot of veterans have lost confidence in the VA system over the years, which has been making great improvements lately to restore that trust," said Gustin. "But there are many veterans who fall through the cracks for various reasons. So we're here to fill that void, and help them get back on their feet."