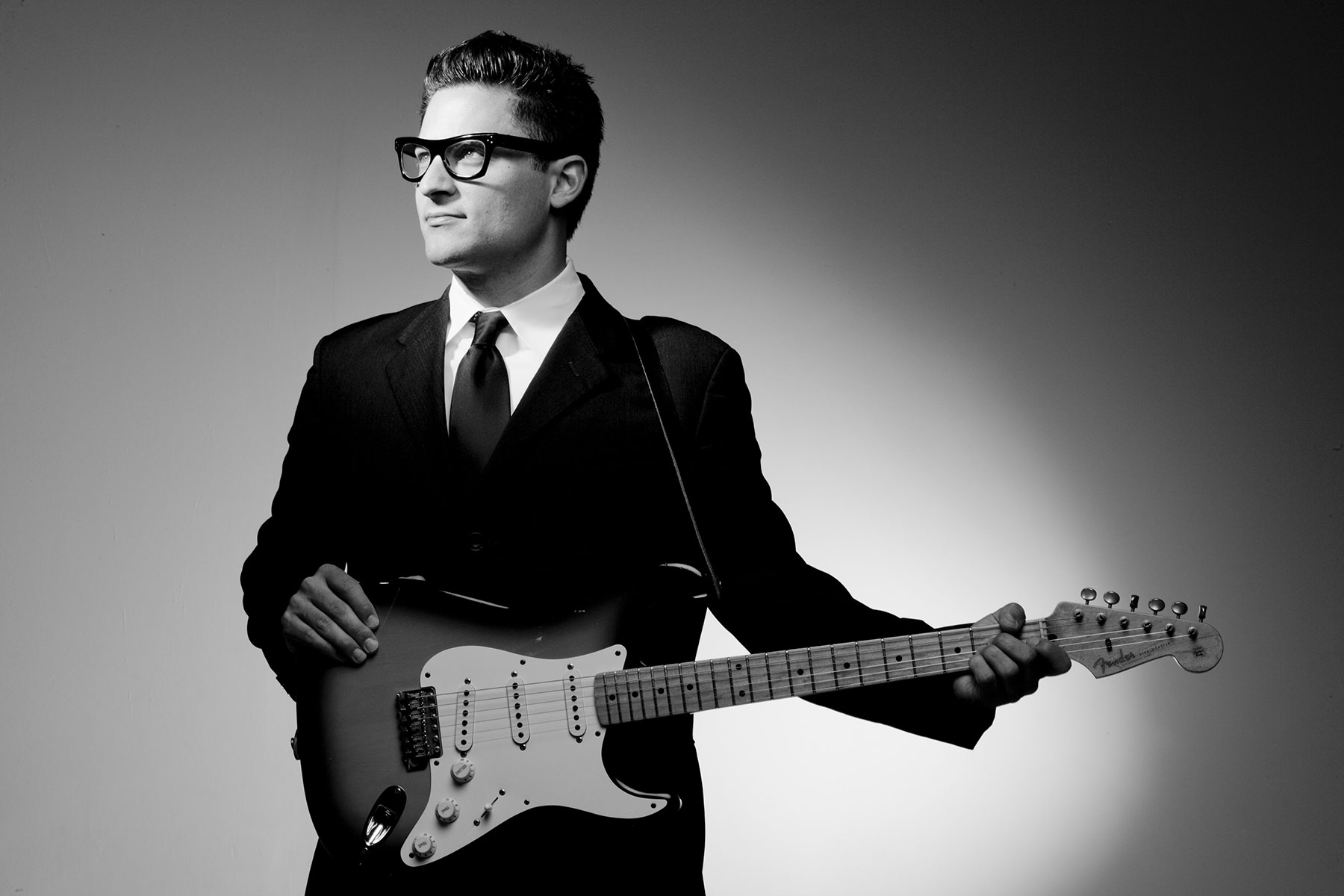 Off Broadway at the Marcus Center welcomes Rave On! The Buddy Holly Experience to the Wilson Theater at Vogel Hall for one night only on Thursday, October 6 at 7:30 pm.
Rave On re-invents the ordinary tribute show with an electrifying, high-energy, rock n' roll extravaganza featuring America's Premiere Buddy Holly interpreter, Billy McGuigan, who is a dead-ringer for the legendary rocker. Backed by the rockin' Rave On Band, their incredible musicianship help to ignite the stage and breathe new life into the music of Buddy Holly.
"Rave On is the best Buddy Holly show out there." – Tommy Allsup, Grammy award winner and Buddy Holly's lead guitarist
In this rock and roll tour-de-force, audiences will experience the all the thrills of a Buddy Holly concert re-imagined which includes such hits as Peggy Sue, Raining in My Heart, It's So Easy, That'll Be the Day, True Love Ways, Oh Boy and of course, Rave On. But, that's only part of it! In a unique twist, Billy as 'Buddy' celebrates the birth of an era and pays homage to his fellow rockers Jerry Lee Lewis, Elvis Presley, Chuck Berry, Ritchie Valens and The Big Bopper.
"For a new generation of rock fans, Rave On is the only Buddy they've ever had." – The Albuquerque Tribune
Billy McGuigan has received national attention and critical acclaim for his portrayals of the legendary Buddy Holly. Audiences continue to be awed by his energy, realism, sincerity and talent. The role of 'Buddy' has taken him all over the United States, having appeared in over 400 performances of Buddy: The Buddy Holly Story. Billy's performances in "Buddy" have broken box office and attendance records in six theatres across the country, catching the attention of the writers and producers who chose Billy as their "Preferred Buddy Holly" in the United States. Billy took that success and developed this unique and exciting new tribute, RAVE ON!, which continues that record-breaking tradition with an all-new concert format.
"(Billy's) shows are high-energy and completely engage audiences. His Buddy Holly is spot on, and his musical versatility is incredible!" – Debra Jenkins, Founder and Executive Director, Merrimack Hall
© Photo
Marcus Center For The Performing Arts