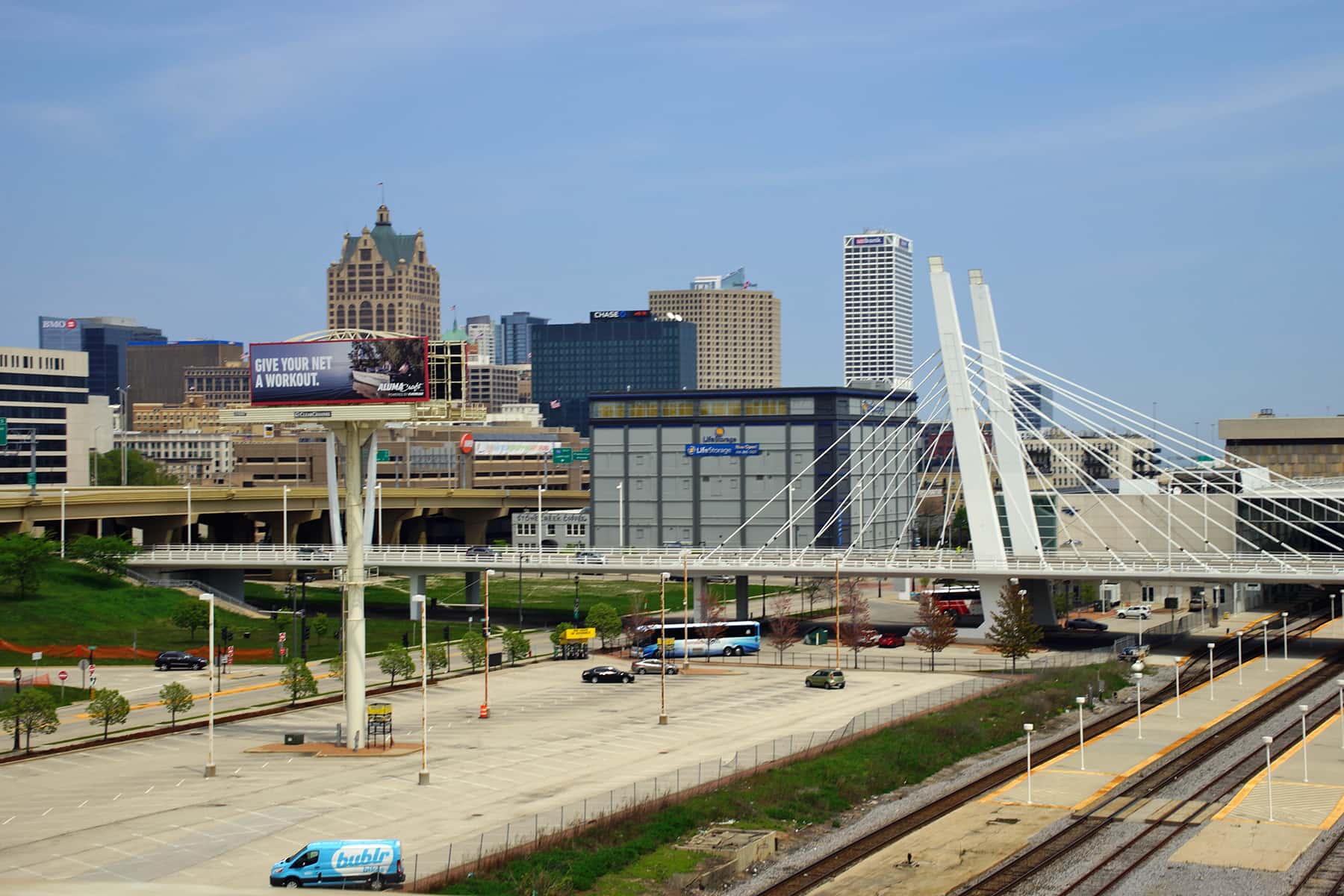 New "Pop-Up" Drive-in Theatre initiative makes first effort to bring public entertainment to residents of the city on May 29, by creating a safe space for Milwaukee families to enjoy movies and live performances while supporting artists and local businesses during the COVID-19 crisis.
After leaving a grocery store and looking around at an empty parking lot in Bayshore when the coronavirus first started its spread across Milwaukee, local artist and community advocate Anne Koller wanted to find a way to bring people together safely and support the arts in Milwaukee.
"We have plenty of empty parking lots and we have cars. We can stay safe, bring the community together, and incorporate music, local restaurants and entertainment," said Koller. "Why not a "pop-up" drive-in theatre experience?"
Along with Manny Lara, HR professional and art advocate, the duo quickly worked on the idea and Parking Lot Theatre was born in early March. Koller and Koller put the idea out to their social network on March 20 and received over 10,000 combined likes, views, and comments about the idea from the Milwaukee community and partners interested in the concept.
"We were overwhelmed with how passionate people were about the idea and wanted to help us make it possible," said Lara. "We really wanted to make this about somehow socializing in a safe and responsible way. We're both linked to community and health and that was our first priority."
However, as quickly as support and momentum began, Governor Evers issued the "Safer at Home" order, which restricted gatherings of more than ten people. The effort was paused but discussions and collaborations continued. After the Governor issued an easing of restrictions for Drive Thru facilities, the idea continued moving forward.
"We are looking to pilot our first theatre experience Friday, May 29 in Menomonee Valley starting at 7:30 pm," said Koller. "We also anticipate working with local entrepreneur, Ruben Flores and his CashDrop application to provide a touchless check-in for the movie as well as staggered and safe check-in for cars and families."
The sprawl of suburban areas and their population concentration make the areas natural hosts for drive-in movies. However, Koller and Lara felt that underutilized spaces in the metropolitan area could be repurposed to serve families within the city. By using parking lot spaces, Lara hopes to create "an ecosystem of entertainment" that goes beyond cinema to incorporate rich performances and theatrical experiences that highlight Milwaukee's talented artists.
"We are looking to create this experience around the city in partnership with other neighborhood associations and business improvement districts. We think this could bring vitality to local business, potentially offer employment opportunities and create a social venue that is safe, family friendly and educates and informs our Milwaukee citizens on this dreaded disease," added Koller.
The audience is asked to stay inside their cars, and drivers should wear some form of face cover. Cloth masks by MaskUp MKE will be donated to the first one hundred guests. To help support local businesses, the public is asked to avoid carry-in snacks. Sobelman's – home to one of Milwaukee's best burgers – will have a menu available on CashDrop to purchase in advance, and be delivered to directly to the cars.
The May 29 event is designed to uplift and inspire local families and the community, by bringing people together safely in a way that follows health protocols to prevent the spread of COVID-19.
The
Milwaukee Independent
began reporting on what was then referred to as the mysterious "Wuhan Virus" in January 2020. Other local media did not picked-up on the story until many weeks later. Our early features focused on the economic impact, social issues, and health concerns long before other Milwaukee news organizations even mentioned the coronavirus. Over the following year, we have published hundreds of articles about the pandemic and how it has affected the lives of Milwaukee residents. This extensive body of work can be found on our
COVID-19 Special Report
page, a chronological index of links by month. Our editorial voice remains dedicated to informing the public about this health crisis for as long as it persists.
For medical resources, please visit the
CDC's COVID-19 page
or the
Wisconsin Department of Health Services
. All editorial content published by
Milwaukee Independent
can be found at
mkeind.com/COVID19
. With a mission of transformative journalism, our staff is free from commercial bias and are not influenced by corporate interests, political affiliations, or a public preferences that rewards clicks with revenue. As an influential publication that provides Milwaukee with quality journalism, our award-winning photojournalism and features have helped to achieve a range of positive social impact that enriches our community. Please join our effort by entrusting us with your contribution. Your Support Matters -
Donate Now