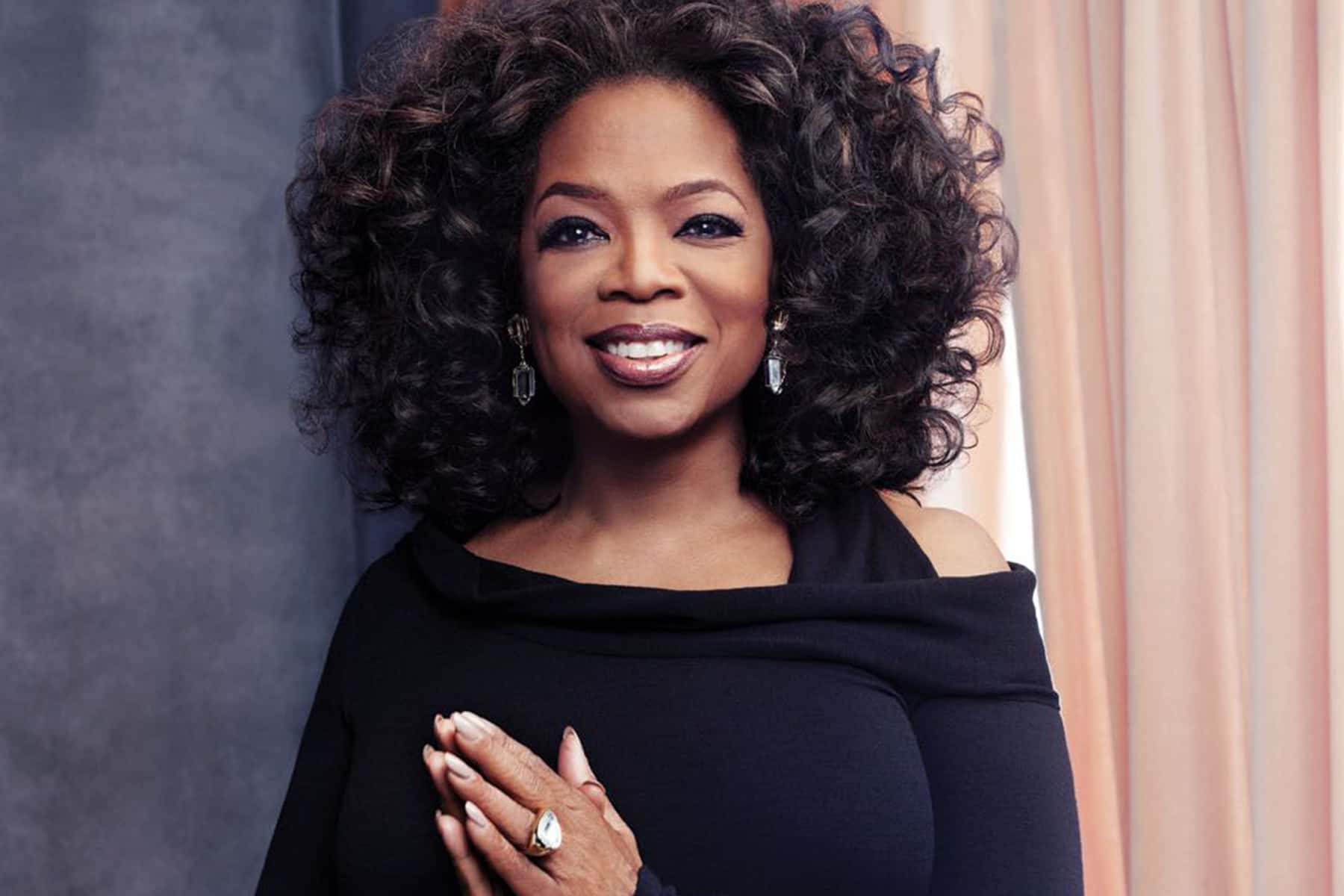 The Oprah Winfrey Charitable Foundation awarded SaintA a grant to provide telehealth mental health services to some Milwaukeeans hit hardest by COVID-19, as part of Winfrey's $12 million coronavirus relief effort for underserved communities she has called home.
The COVID-19 Relief Fund was announced last month, initially giving $1 million to America's Food Fund. That expanded to organizations in other cities where she had spent her life like Chicago, Baltimore, Nashville, and Kosciusko, Mississippi, where she was born.
Winfrey moved to an inner-city neighborhood in Milwaukee at age six with her mother, Vernita Lee. That connection brought the $100,000 donation to SaintA and The Nia Imani Family to assist those in need of housing and mental health care.
"Even when the virus is gone, the devastation left by people not being able to work for months who were holding on paycheck to paycheck, who have used up their savings — people are going to be in need," said Winfrey. "So my thing is, look in your own neighborhood, in your own backyard to see how you can serve and where your service is most essential. That is the real essential work, I think, for people of means."
The grant enables the organization to outfit up to 150 of its clients, who would not otherwise be able to access quality mental health care while Safer at Home, with devices and internet access for one year.
"As we face the challenges arising from COVID-19, I wanted to support SaintA as they are dedicated to mental health and serving those that have been most impacted by the pandemic in my hometown of Milwaukee," added Winfrey.
The gift to SaintA in support of its clients is an extension of Winfrey's ongoing relationship with the local organization. In March of 2018, she filed a story on childhood trauma and resilience for 60 Minutes and interviewed Tim Grove, SaintA Senior Consultant, along with other trauma experts.
According to the Milwaukee County Health Department, African Americans make up about 43% of positive COVID-19 cases and 62% of its casualties. Those are large numbers – especially when you consider African Americans comprise only 26 percent of the county's population.
"Many of our clients are mourning the loss of family and friends, while still facing the everyday uncertainties of this public health crisis," said Ann Leinfelder Grove, SaintA President and CEO.
When the Clinic at SaintA moved to telehealth-only mental health visits for continuity of care during Wisconsin's Safer at Home order, it immediately identified barriers for some clients to engage fully in virtual visits.
"African American families and those who have financial instability in these COVID-19 times are more at risk of lacking the technology to engage in telehealth. This generous grant allows us to close the digital divide and be a healing bridge," said Leinfelder Grove.
SaintA serves 5,000 Wisconsin children, youth and adults each day, helping to build life skills, access needed resources and navigate systems of care. For 2020, SaintA celebrates 170 years of serving the community.
© Photo
Oprah Winfrey and Lee Matz
The
Milwaukee Independent
began reporting on what was then referred to as the mysterious "Wuhan Virus" in January 2020. Other local media did not picked-up on the story until many weeks later. Our early features focused on the economic impact, social issues, and health concerns long before other Milwaukee news organizations even mentioned the coronavirus. Over the following year, we have published hundreds of articles about the pandemic and how it has affected the lives of Milwaukee residents. This extensive body of work can be found on our
COVID-19 Special Report
page, a chronological index of links by month. Our editorial voice remains dedicated to informing the public about this health crisis for as long as it persists.
For medical resources, please visit the
CDC's COVID-19 page
or the
Wisconsin Department of Health Services
. All editorial content published by
Milwaukee Independent
can be found at
mkeind.com/COVID19
. With a mission of transformative journalism, our staff is free from commercial bias and are not influenced by corporate interests, political affiliations, or a public preferences that rewards clicks with revenue. As an influential publication that provides Milwaukee with quality journalism, our award-winning photojournalism and features have helped to achieve a range of positive social impact that enriches our community. Please join our effort by entrusting us with your contribution. Your Support Matters -
Donate Now