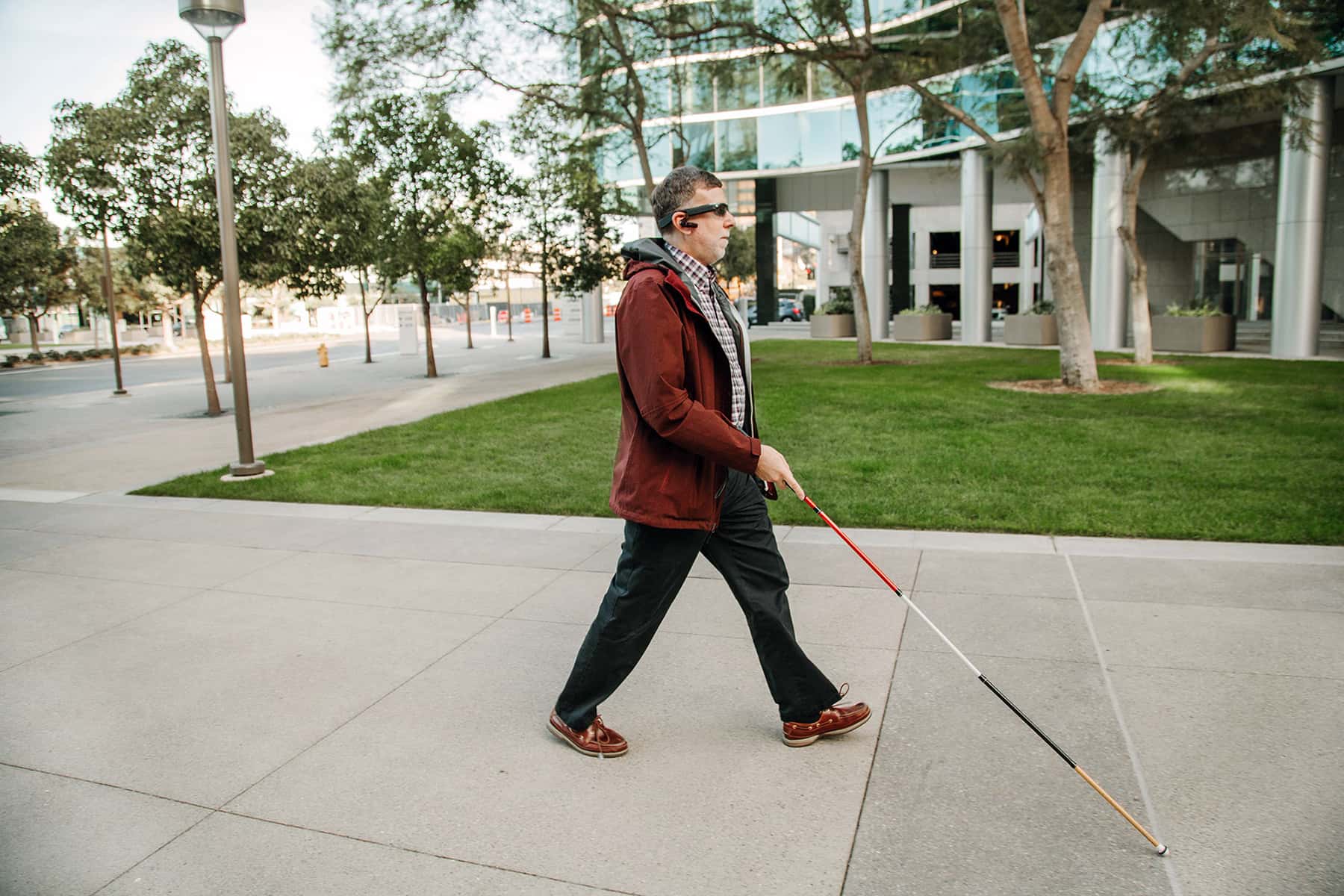 Many Milwaukee County facilities became more accessible on December 20, thanks to a first-of-its-kind partnership between the County and Aira.
Aira is a visual description service for people who are blind or low vision to explore new locations and complete day-to-day tasks. Milwaukee County Executive Chris Abele announced that the service now available free of charge in select County facilities.
Aira is a service that connects people who are blind or low-vision to highly trained, remotely-located agents. Using a smartphone application and phone camera, Aira users can connect with live, sighted agents who provide on-demand visual descriptions and guidance. Agents use real-time video and audio feeds, as well as GPS, maps and other online information, to enhance everyday efficiency, engagement and independence.
"At the core of Milwaukee County is a directive to empower the people we serve, and Aira is an incredibly innovative way to achieve that for our residents and visitors who are blind and low-vision," said County Executive Abele. "Most of us don't realize how heavily we rely on visual cues to navigate and enjoy places we visit every day. Aira helps ensure everyone has access to all the information around us and can leverage it to get the most out of their experiences."
The partnership builds on the recent expansion with Aira at Milwaukee County's General Mitchell International Airport (MKE), offering it for free to all travelers. The program provides open access to Aira's highly trained customer service agents, and helps them to move more easily and independently through the airport.
Milwaukee County is further extending that partnership by providing free Aira service at several facilities: the Milwaukee County Courthouse, Mitchell Park Domes, Boerner Botanical Gardens, Marcia P. Coggs Human Services Center, Safety Building, Vel Phillips Youth and Family Justice Center, War Memorial Center, Wehr Nature Center, and Milwaukee County Zoo.
In summer 2019, the County plans to add locations that will include several parks where concerts are performed, as well as popular permanent and traveling beer gardens.
"We're proud to be the first county to partner this extensively with Aira and lead the way in promoting accessibility," County Executive Abele added.
The role of the State in addressing these issues may come in the form of fully funding mandated services, giving local governments a fairer share of the economic benefits from driving development and opening up funding options for local communities to control their own destiny.
"The ultimate goal of the Milwaukee County Office for Persons with Disabilities is to make Milwaukee County the most accessible county in the country," said Tim Ochnikowski, Director of the Milwaukee County Office for Persons with Disabilities. "Providing Aira Access, for free to users of the service, is a big step towards this goal, and it goes above and beyond the minimum guidelines of the Americans with Disabilities Act."
In Milwaukee County, blind and low-vision residents and visitors can now use Aira for free while visiting designated locations and seasonal events.
Aira is available on any iOS or Android phone and can be easily accessed by downloading the mobile application and completing a brief registration. As soon as a user enters an Aira Access Location, they will receive a notification and will be able to use Aira for free while on the premises.
"We applaud Milwaukee County for welcoming all its citizens to not only its fantastic beer gardens but other county services, parks and events," said Suman Kanuganti, CEO and Founder of Aira. "Aira Explorers, guests and agents alike love to visit these wonderful facilities, whether in person or through Aira's virtual presence."
Aira is also available for free in a number of other locations nationwide, including Walgreens Stores, AT&T retail stores, and more than 20 airports.