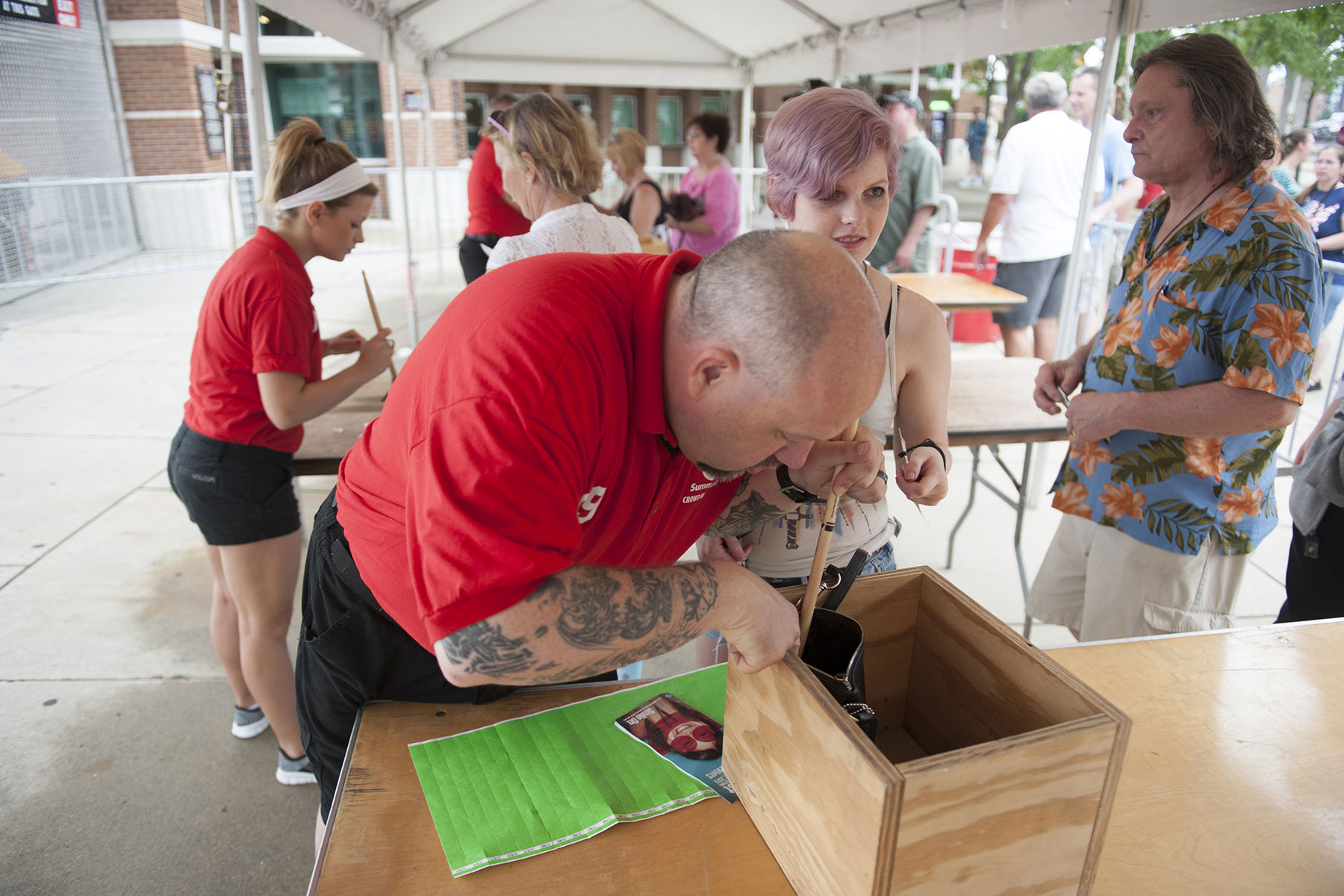 Summerfest will be implementing enhancements to its security measures, in line with other major venues and stadiums around the country, for the safety of all visitors.
The most significant change is the prohibition of backpacks of any size on the festival grounds. The tighter policies will be enforced at Summerfest 2018. The restrictions include:
All visitors and employees will enter the festival through metal detection and should be prepared to comply with other security screening requirements.
All bags will be searched upon entering.
NO BACKPACKS OF ANY SIZE ARE ALLOWED INSIDE HENRY MAIER FESTIVAL PARK.
NO LARGE BAGS OVER 9" x 10" x 12" INCHES ARE ALLOWED.
Cinch bags or small purse/clutch, maximum size 9"x10"x12" will be allowed.
If a guest brings ANY type of backpack or bag larger than 9" x 10" x 12" they will be instructed to empty the contents into a clear bag provided by Summerfest. The prohibited bag may be donated or the guest can return it to their home or vehicle.
There is no storage on site for prohibited items.
Special consideration may be taken for parents with infants and those with medical needs.
Visitors are advised to arrive early to minimize wait times to enter the Summerfest grounds and to leave all backpacks at home – the "NO BACKPACK" policy will be strictly enforced.
"The safety of our Summerfest fans is our top priority. We are enhancing these policies to create a more efficient entry into the festival by limiting items that can be brought onto the grounds. We encourage our fans to leave all prohibited items at home. The less you bring in, the more time you save entering the gate," said Don Smiley, President and CEO of Milwaukee World Festival, Inc.
Following its 1968 debut, Summerfest has evolved into what is now recognized as "The World's Largest Music Festival" and Milwaukee's cornerstone summer celebration. It hosts the music industry's hottest stars, emerging talent, and local favorites.
Along with approximately 850,000 people from Milwaukee and around the world each year, the multi-day event consistently presents an unforgettable live music experience.