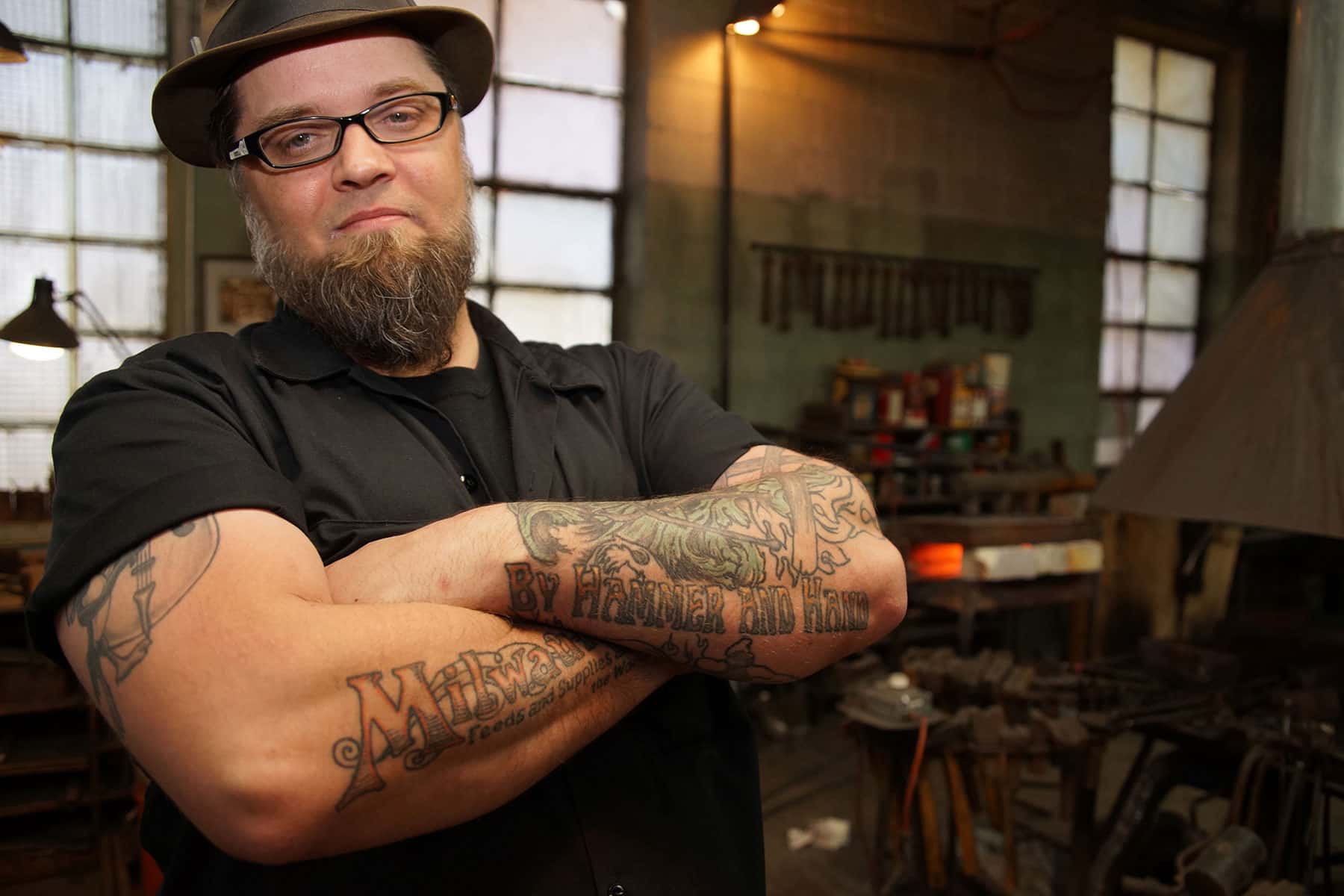 The Milwaukee Blacksmith lost their building and needs help to obtain a new one to keep their family business going.
Family businesses run like most families. Paycheck to paycheck. When obstacles come up it can be hard to find a way to keep going. The Milwaukee Blacksmith's landlord sent an email telling the Knapp Family that they would have to be out of their iconic shop by the end of February.
They were given only 20 days notice to relocate. For Kent and Shannon Knapp, supporting both their business and family means there isn't always an emergency fund to fall back on. While they are trying to buy a little more time, the bottom line remains that building was sold and they have to move on.
"Many shops take a hit like losing their building and fold," said Kent Knapp in a statement. "We at Milwaukee Blacksmith are not going down without a fight, and a little help from our friends. We have spent 11 years growing this shop and our School because Milwaukee means the world to us and sharing our craft is so important to us."
The Old World craftsman turned to the Milwaukee community via a Kickstarter campaign, to help them make the uncertain transition.
"We've got all the sweat equity a family can muster. We'll be working double time to get the shop moved and keep production going. Any new space will require tons of hours and modifications, electrical, gas lines, transporting and wiring in thousands of pounds of machinery," added Knapp. "It can take months to get up and running again. We just need a little help to keep us afloat so we can move into what we hope will be a permanent home for this business and this school. Bringing a trade to future generations of apprentices and weekend artists is our purpose."
The Kickstarter rewards for contributions include Milwaukee Blacksmith keychains, beer holders, custom projects, and a mystery bag of iron. Pledges range from $25 to $10,000. As of today, the Knapps have raised over $10,500 of their $25,000 goal.