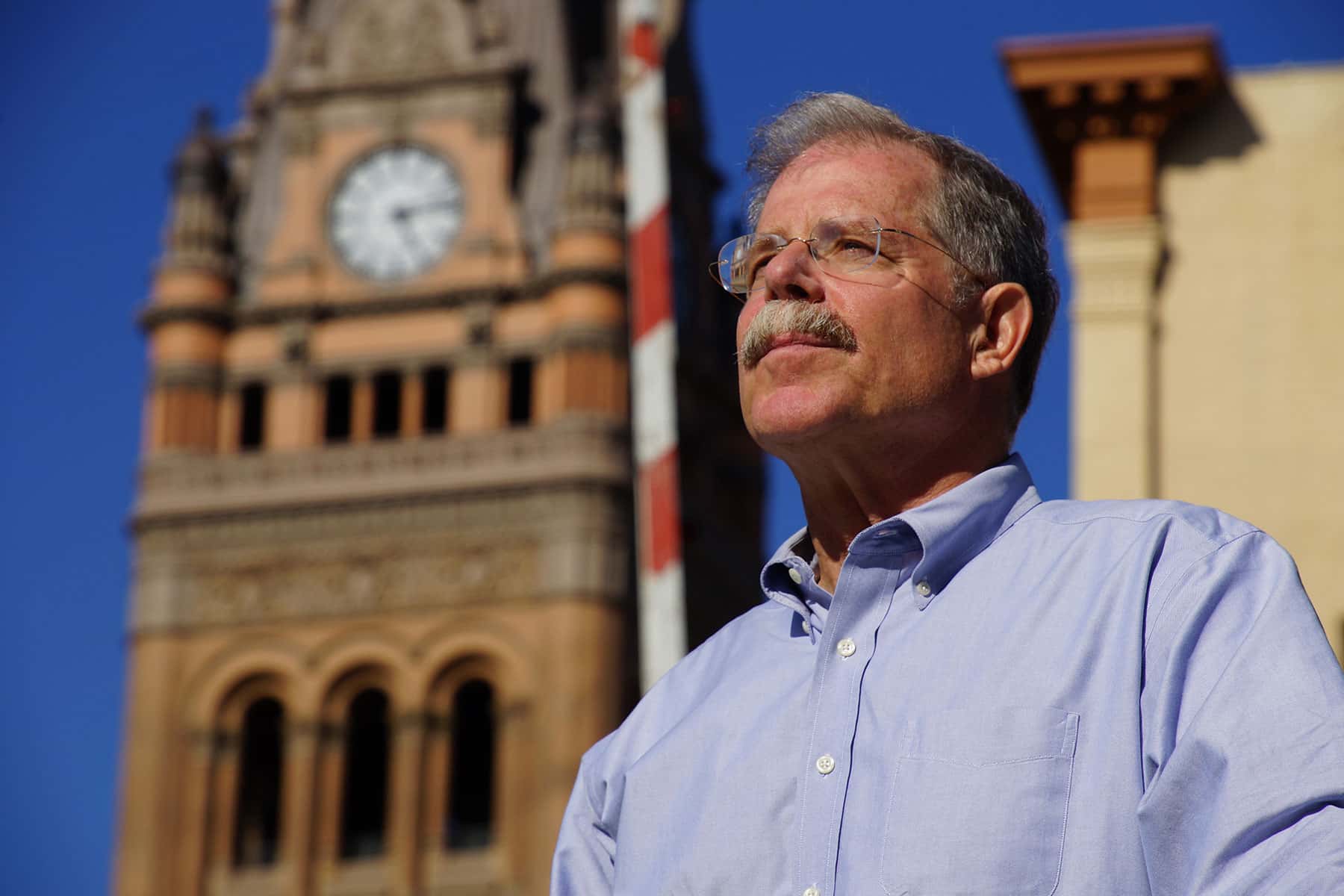 Milwaukee historian and author John Gurda will share stories from his latest book at a free public event on February 27.
The Garden District Neighborhood Association's Historical Committee will host a special program at the Tippecanoe Branch of the Milwaukee Public Library, 3912 South Howell Avenue. The talk will showcase excerpts and illustrations from Gurda's book Milwaukee, City of Neighborhoods, and present an interesting take on the city's history.
"The Garden District is excited for John Gurda to share his work with the community," said Alderman Terry L. Witkowski. "His newest book sheds light on how Milwaukee became a city of small communities and will help audience members deepen their appreciation of the city."
A Milwaukee-born writer and historian, Gurda has studied his hometown since 1972. He has written 21 books, many of them histories of Milwaukee-area neighborhoods and industries. His book The Making of Milwaukee chronicled the full-length history of the Cream City. Gurda served as a scriptwriter and host for the Emmy Award-winning documentary series based on the book.
"Down in the Valley: A Menomonee Retrospective" will Gurda's next public event on April 20. The program will take place at the historic Milwaukee Gas Light plant as a benefit for the Chudnow Museum of Yesteryear.
Gurda will offer a ground-level look at the past and present of a district that has always played a central role in Milwaukee. In the 1700s, the Menomonee Valley was a sprawling wetland that fed and supplied hundreds of Native American families. In the 1800s, it was filled in to become the most valuable industrial real estate in Wisconsin. By the late 1900s, it was a civic embarrassment, one of the least attractive and most polluted sites in the state. In recent decades the Valley has been utterly transformed to become a center of clean industry, urban parkland, and tourist destinations.
Later this year, Gurda will present "Milwaukee On Tap" at the North Point Lighthouse. That program will take a lively look back at the beverage that made Milwaukee famous.
Good water, abundant ice, and a substantial German population made Milwaukee a logical center of the brewing trade. Within a generation of its founding, the city housed some of the largest brewers in America. Although beer was its most important product for only one year, 1890, the "amber nectar" shaped Milwaukee's character and cemented its image in the national consciousness.