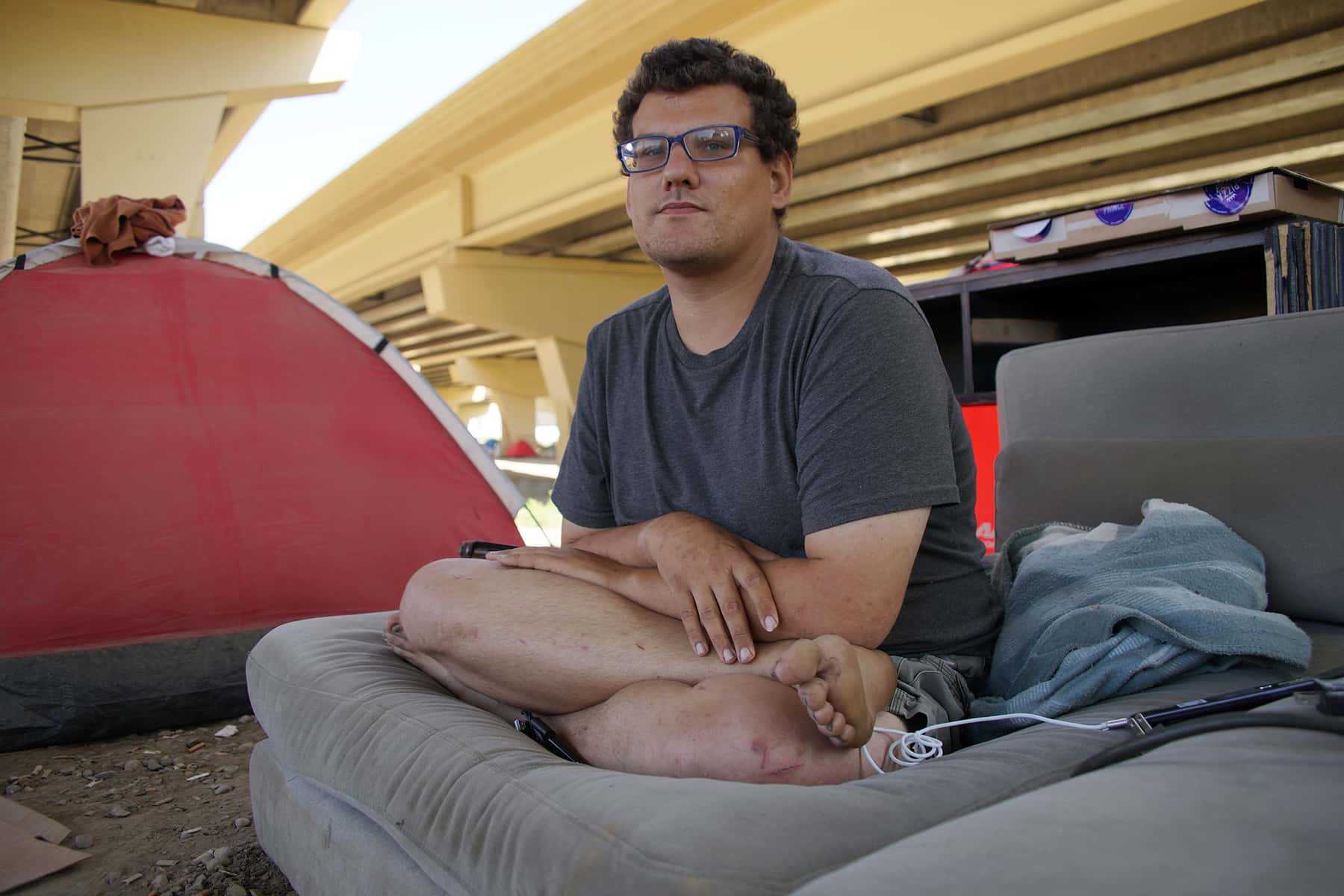 The homeless population living in the tent city camp under and around the Marquette Interchange were notified by the State of Wisconsin that they had until October 31, 2019 to depart the area.
The "eviction" notice was delivered on October 4 to dozens of individuals by the Southeast Regional Office of the Wisconsin Department of Transportation.
"I don't know how you evict someone from underneath a freeway underpass. It's ridiculous that they would serve an eviction notice to the homeless," said Alderman Khalif Rainey. "Forcing individuals to relocate doesn't rectify the issue. It just moves the issue somewhere else."
Dear Temporary Resident,

You are hereby given notice to move off the Wisconsin Department of Transportation highway right of way per Wisconsin State Statute 86.025 which states that camping on highways is unlawful. As of the date you received this or this notice was posted you have until October 31, 2019 to gather and remove your property.

Shelter and homeless services are available through the homeless outreach teams in the Milwaukee area. We support the work that they do and strongly encourage you to engage these service providers to access indoor placement.
The encampment site occupies an area under highway I-794 overpass from St. Paul to Clybourn Streets between 2nd and 6th Streets. The homeless population has steadily grown in recent years, with up to one hundred inhabitants seeking refuge in dozens of camping tents.
"The police do not have the authority to come onto DOT property and start removing people, unless they are asked to. And they have not been asked to during the entire summer," said Robert Bauman, Alderman of District 4. "Milwaukee county is lining up permanent housing for all the occupants who want housing."
Hayat Pharmacy and Street Angels Outreach were some of the many organizations and individuals over the summer trying to provide those living in the tent city with hygiene products and medical assistance. The Milwaukee Rescue Mission has also been making room for people at their shelter nearby at Kilbourn and 17th Streets.
"We've got shelter beds set aside for folks who want them and have worked with every individual that was there as of last week to create a plan. We'll keep doing that work daily," said Emily Kenny with IMPACT/Coordinated Entry.
On October 7, the United Way of Greater Milwaukee & Waukesha County announced that it would contribute $75,000 to assist the homeless population. Some of the funds would go towards staffing housing assessment centers being established, which would allow individuals to stay indoors while their needs were reviewed.
"While United Way has launched an initiative to end family homelessness by 2025, we could not ignore the people currently experiencing homelessness living outside in tents," said Nicole Angresano, VP of community impact for United Way of GMWC. "In partnership with Milwaukee County's Housing Division, we will support the dignified and temporary housing of up to 90 adults, all of whom will be offered voluntary case management and have an opportunity to be assessed for housing."