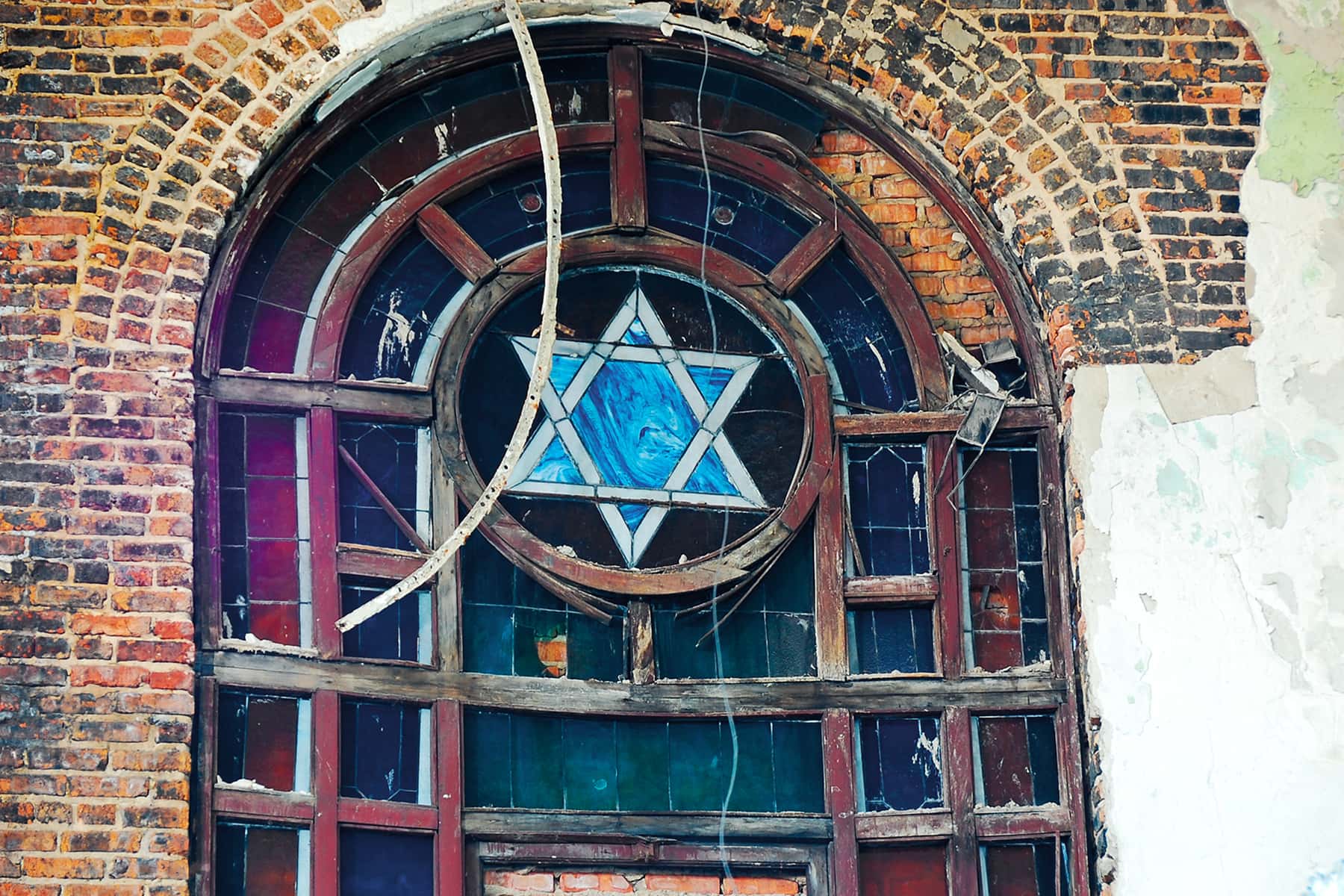 The year was 1921. Milwaukee and the United States were coming out of what would be called World War I into a decade of relative prosperity. But it was also a time of distress for some newer Americans because the World War had fostered a rise in nativism that had some of this nation's ethnic communities on edge.
To Milwaukee's Jewish community, it was the end of a period that had found that group almost tripling in size from an estimated 7,000 in 1907 to around 22,000 in 1922, with most of the growth coming from immigration, largely from Eastern Europe. Despite the heavy immigration, a sizable number of Milwaukee Jews at that time were able to speak English.
Immigrants in America frequently banded together in communities of similar ethnic backgrounds. This gave those new Americans valuable grounding in what has come to be called Americanization, a process of adapting to the new land's customs and language. Often, these communities guided the immigrant toward jobs, housing, even such things as ethnic grocers or clothing stores.
These communities often were centered around a religious institution, a church or other place of worship. Americanization led to a new identity for the immigrants. They were now German-Americans, or Italian-Americans, or, as in the case of the community studied here, Jewish-Americans. Inevitably, these communities had leaders, individuals who helped bridge the contradictions between tradition and assimilation. Renegotiating an ethnic community's identity "was fraught with internal conflicts and dissension over the nature, history and destiny of its peoplehood."
Ethnic leaders presented to their followers the range of options that America held open. Because a structured immigrant community developed early in the assimilation process, community leaders included specific individuals who aided the traditional identity-defining organizations such as churches, fraternal associations and newspapers. These leaders came to be known as "ethnic mediators."
Immigrant Jews faced particular problems from the 1880s through the period covered. This period of heavy immigration left them sharply divided by religious, linguistic, cultural and political differences. There were all sorts of internal divisions, because this was an immigrant group from widely-differing geographic and cultural backgrounds. Historian Victor Greene said these divisions caused tensions as severe as those caused by anti-Semitism.
Earlier Jewish immigrants came from different geographical and cultural areas than those in the wave starting in the 1880s, thus differing in language and culture. Early Jewish immigrants came from England, Germany and Western Europe. Of the later wave of Jewish immigrants, the majority came from Poland, Russia and Eastern Europe. The coming of the great masses of the Eastern European Jews broke all the established uniform patterns of Jewish society. The older Jewish element resisted and resented the increasing number of Eastern European Jews with their different customs and language.
The split between the older and newer Jewish immigrants was especially rough in Milwaukee where the older Jewish community, following the example of other U.S. Jews, had formed an identity fundamentally similar to the majority Germanic culture, separated primarily by different religious beliefs. But the newcomers, most coming from Eastern Europe and Russia, believed that Jews were a people apart, not just another religious group. This is important since the older Jews, especially those coming from Germany, had sought acceptance by defining Jewish identity solely as religious in nature, relying on America's belief in religious freedom to prevent Jews from being singled out for harassment. This strategy had been successful.
Milwaukee's early Jews had found a comfortable niche among the educated German elite of the community. Jews had been in Milwaukee since the early 1840s, forming the community's first Jewish congregation in 1848. By 1875, a census of Milwaukee's Jewish community released in 1875, showed a total of 2,068 Jews living in Milwaukee. But by 1895, owing to heavy immigration from Eastern Europe, Milwaukee's Jewish population had grown to 7,000, and it continued to grow, to 10,000 by 1907, 15,000 by 1912 and 20,000 by 1917, when it leveled off with the virtual shutdown of immigration in 1924. By 1929, Milwaukee's Jewish population was estimated at about 25,000.
Milwaukee was considered a good place for Jews. It was a religiously tolerant community, and, as mentioned, Milwaukee's primarily German-stock older Jewish community had become part of the city's German culture. In the early part of this century Jews throughout America began to look outside their local community. They became involved in two political areas: Socialism and the growing Zionist movement, which urged the return of Jews to Palestine. These had the common aim of introducing the Jews as a people into the mainstream of modem history by linking them to the movements that were shaping the future of western mankind.
The assimilation of Milwaukee's Jews into America's mainstream can be tracked by studying the decline of the German language in Milwaukee Jewish temples at the end of the last century and the beginning of this. Where German once was the only language spoken in those temples, the last German-language holdout voted to switch to English in 1912. This reflected the community's overall switch to the majority language. The German-centered Milwaukee Jewish community saw its role to "Americanize" the new Jewish immigrants in language, culture and even religion.