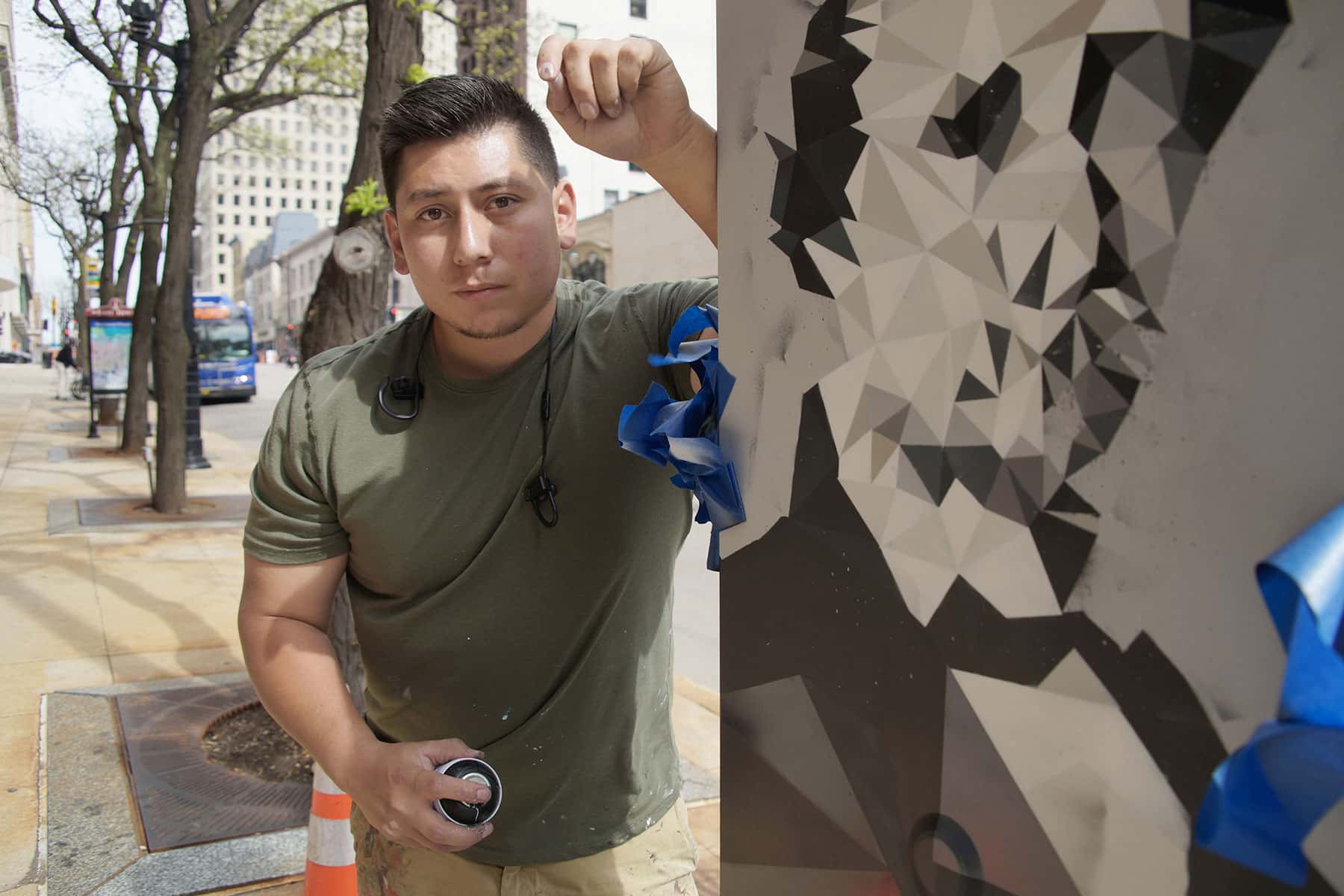 Wisconsin Avenue's artist in residence, Mauricio Ramirez, began a utility box mural project in downtown Milwaukee on May 16.
Ramirez started his visual transformation of 10 utility boxes at the project's first location, 200 E. Wisconsin Avenue. The artistic theme for that location along Wisconsin Avenue was centered on two of the city's founding fathers, Solomon Juneau and Byron Kilbourn, and their contentious Milwaukee Bridge War of 1845.
The remaining nine boxes will continue to highlight Wisconsin Avenue's rich history of commerce, diversity of architecture and people, and bright future yet ahead for the passage through the heart of downtown. Ramirez will be working on mural installations through June.
The utility box mural project is one of several creative arts initiatives for Wisconsin Avenue. Among them are the in-progress installations of Sculpture Milwaukee, a free outdoor urban sculpture experience featuring 22 sculptures by internationally renowned artists, and Lighting the Avenue, a proposal to install a unique lighting treatment along a portion of West Wisconsin Avenue.
All projects are part of Arts on the Avenue, a program to heighten awareness of the local creative community and reflect Wisconsin Avenue's prominent status as Milwaukee's main street.