$500K pledge from Chris Abele to expand MATC Promise Program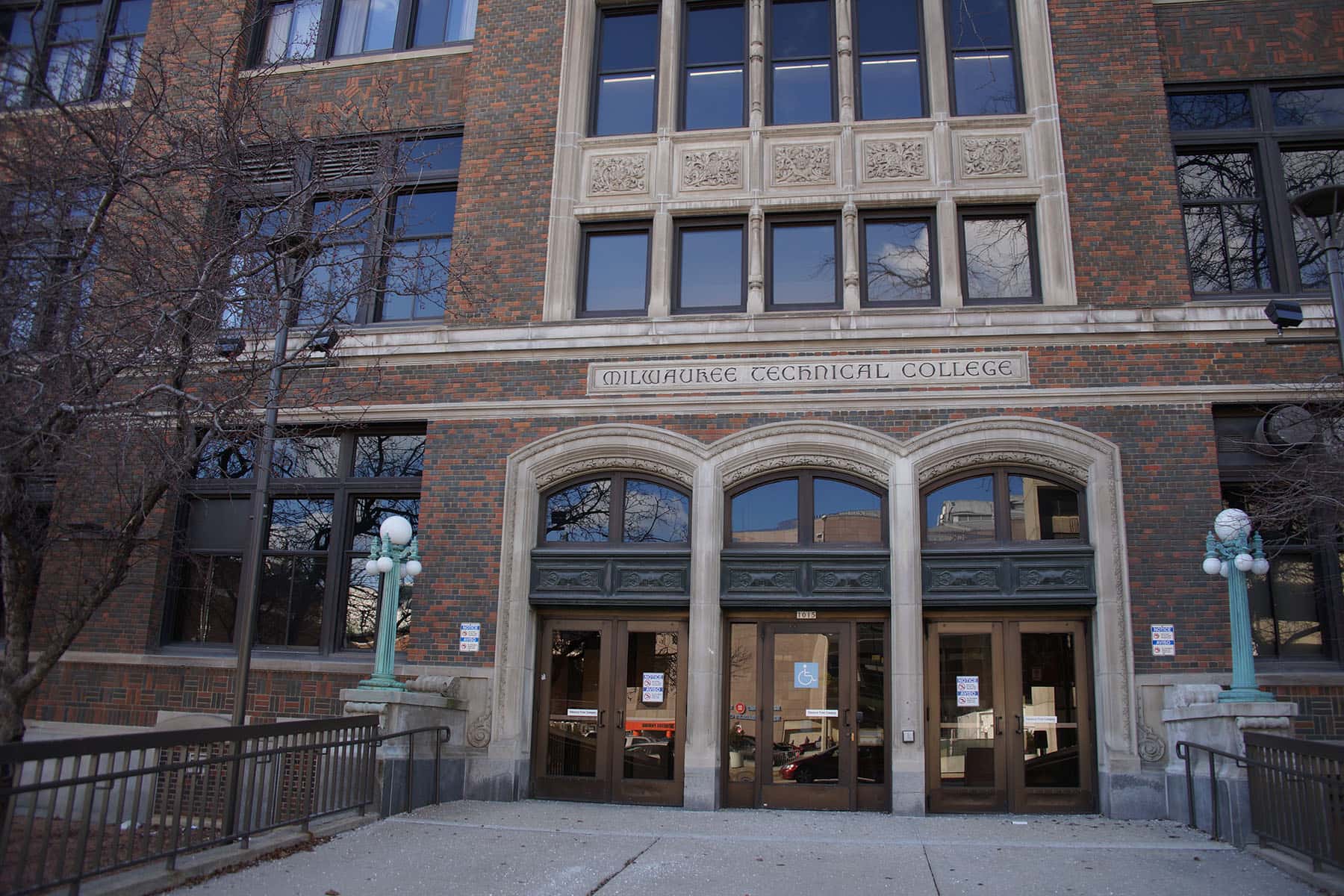 The half million dollar gift will help training and scholarships for Wisconsin's first Adult Promise Program and advance the education of 53206 ZIP code students.
Chris Abele, Milwaukee county executive and community philanthropist, announced his personal commitment to give Milwaukee Area Technical College $500,000 to expand the MATC Promise Program so it can serve more people with tuition-free college.
Abele said he wants to especially target this gift in student scholarships and technical training for people living and working within the 53206 ZIP code. Beginning in fall 2016, the MATC Promise was made available to eligible high school students enrolling at the college. Private contributions cover the costs of tuition and fees, after federal and state financial aid is applied.
"With partners like Chris, MATC is redefining the future of higher education to create an affordable, accessible path to family-sustaining employment and career advancement," said MATC President Dr. Vicki J. Martin. "As a result of this generous gift, MATC can move forward with planning to expand MATC's Promise Program to adults. This puts MATC on the path to be the first college in Wisconsin with an adult promise program."
Abele was an early investor in the initial MATC Promise Campaign, when he made a personal gift of $250,000 gift in November 2015.
"MATC is a first class academic institution educating the students that will help close the skills gap in Wisconsin," said Abele. "I am proud to invest in the expansion of this program to give more people access to a quality education."
The announcement was made at MATC's spring graduation ceremony, where Dr. Jill Biden served as this year's commencement speaker. As the former U.S. Second Lady and a community college professor, Dr. Biden is a leading promoter of College Promise programs across the nation.
The gift will be given to the Milwaukee Area Technical College Foundation, Inc., a non-profit that secures private contributions to fund college programs and student scholarships.
The Milwaukee Area Technical College Foundation, Inc., was founded in 1979 to raise funds for college programs and student scholarships. The Foundation currently manages more than 130 endowment and temporarily restricted funds worth $13 million dollars. MATC is a key driver of southeastern Wisconsin's economy and has provided innovative education in the region since 1912.