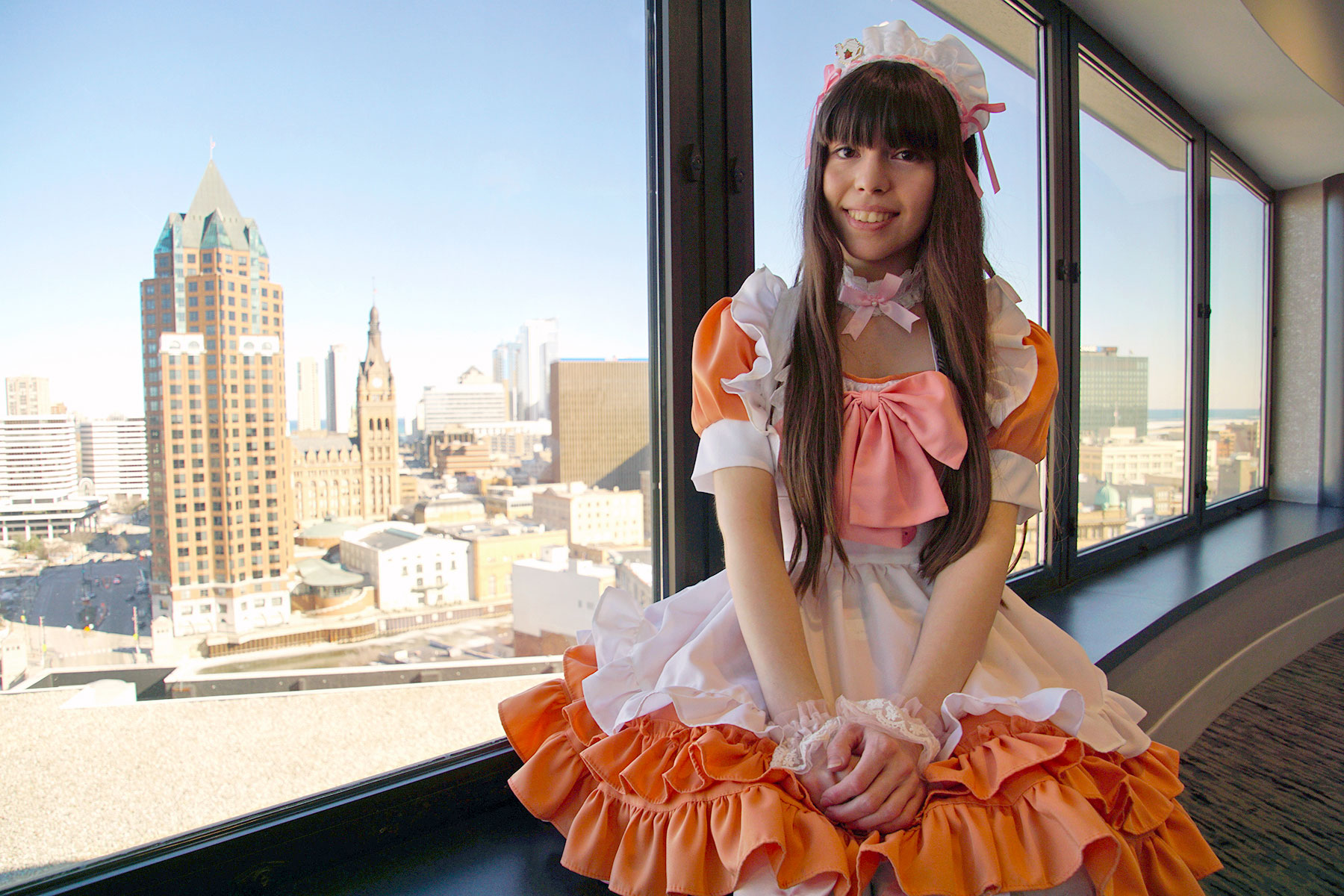 Anime Milwaukee (AMKE) hosted its 11th annual event over three days at the Hyatt Regency Milwaukee and Wisconsin Center, welcoming more than 10,000 guests from the area, around the country, and overseas.
Wisconsin's largest Anime and Japanese cultural event lasted from February 16 to 18. It was expected to bring $3.8 million in revenue to the city, according to an economic impact study by the Greater Milwaukee area's convention & visitors bureau, VISIT Milwaukee.
Held at the Wisconsin Center, all three floors of the facility were fully booked full with vendors, artists, video game entertainment, programming, and special events. Connected by skywalk, the Hyatt also hosted AMKE events.
Convention officials stated that 3,000 room nights had been reserved across the four host hotels. In the months leading up to the convention, lodging at the Hyatt Regency, Springhill Suites Marriott, Hilton, and Ramada all sold out for the 3-day event weekend. It was also estimated that an additional 1,500 room nights were utilized in other nearby hotels and short-term stay services like Airbnb.
AMKE Attendees have traveled from across the Midwest, the United States, and internationally, with participants registering from Texas, Florida, and British Columbia.
Anime Milwaukee began was founded by the Japanese Animation Association at the University of Wisconsin-Milwaukee in 2007. It grew exponentially each year after that, so by 2011 it had to move to location then known as the Frontier Airlines Center.
The Japanese cultural event offered something of interest for all ages. It has also become an important multicultural venue for Milwaukee, because Anime removes racial and gender barriers for fans of the illustrated stories.
Offering 24-hour entertainment for early risers and late sleepers, one of the popular attractions included a Cosplay Competition Masquerade and the Charity Ball, that supported the Milwaukee LGBT Community Center.
The international superstar from Japan, TeddyLoid, also preformed during one of the two all-night dance parties, featuring remixed tracks from his popular Anime songs. He started working with the famous Japanese guitarist Miyavi, who was cast as Watanabe in Angelina Jolie's "Unbroken." TeddyLoid music is best known from the series "Panty & Stocking with Garterbelt," and the anime short called "ME! ME! ME!"
"It is exciting to see the response people have to Teddy, he always spins something different from his list of songs that fans like," said Rubab Rizvi, Director of the talent agency Fake Star, USA. "I used to watch Sailor Moon as a kid, and that got me into anime, and then Japanese culture, and I would not be in the music industry today if it wasn't for Sailor Moon. Japanese music is a big part of the anime experience, and why the American audience has such an appetite for Japanese songs. So anime is just one portal into learning about another culture."
La Parfait Maid Café, a small business based in Indiana, hosted an authentic Maid and Butler cafe experience, modeled after those in Akihabara, Japan, in the VUE ballroom at the top of the Hyatt.
"We are actually the only maid café business in the United States. We travel to different conventions and we put on pop-up maid cafés that are 100% family friendly. We are all about being cute, and magical, and having fun.," said the owner Minty. "My favorite part is the fact that every single person who leaves the La Parfait Maid Cafés always leaves with a smile on their face. Some people come in and they don't know what to expect, but they always manage to have fun."
Of the many special events this year, Anime Milwaukee also paid tribute to the 30th anniversary of science fiction and fantasy mega-hit Final Fantasy, one of the best-selling video game franchises of all time from Square Enix.
"It has been an exciting year for Anime Milwaukee. We've continued to grow as we enter our second decade," said Rosa Halcomb, AMKE Convention Vice Chair. "Seeing attendees from across Wisconsin, dozens of states, and three different countries really validates the work we've done to make AMKE a haven for anime fans."