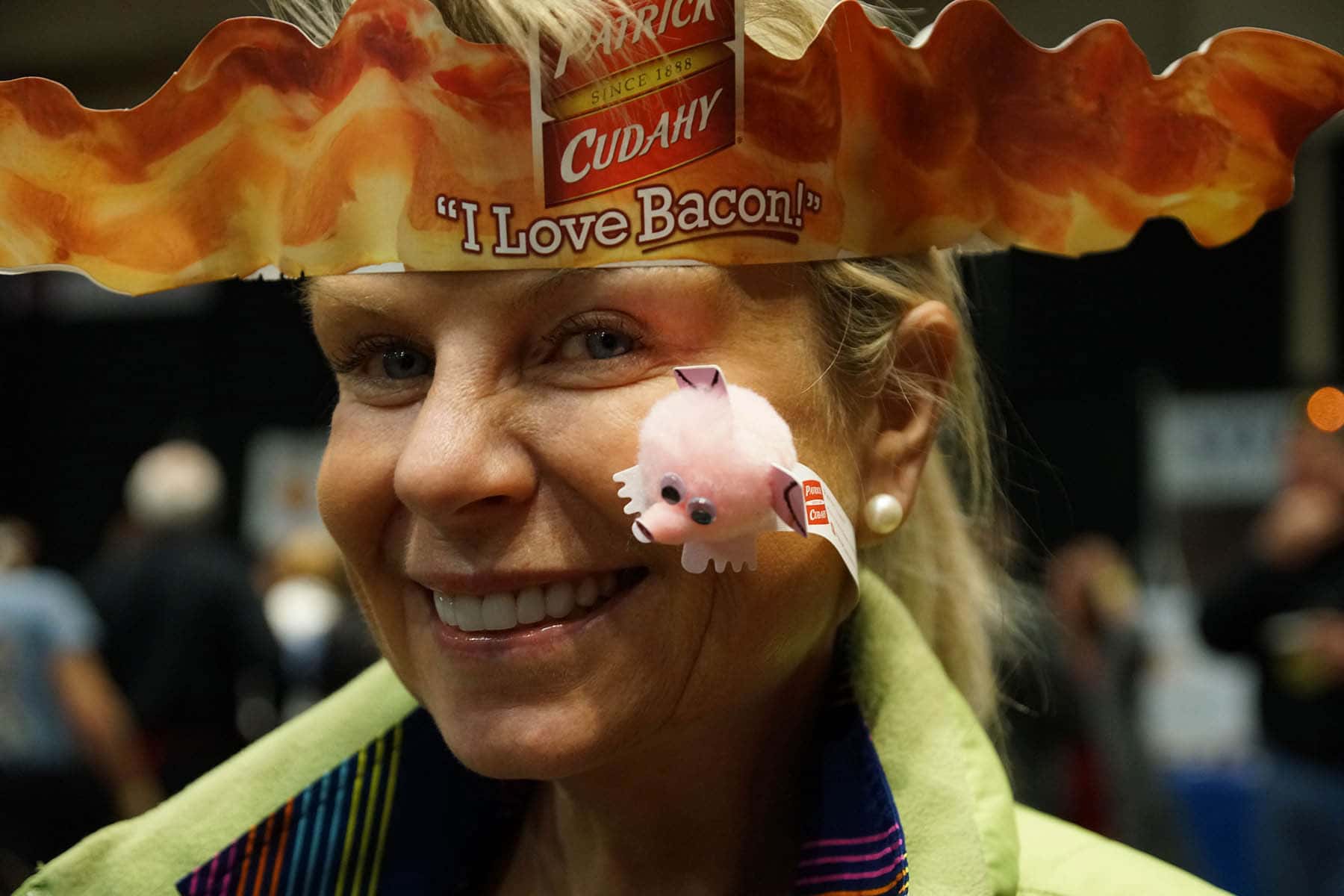 Patrick Cudahy knows just how much Milwaukee residents love bacon. The bacon producer joined with 102.9 The HOG to present the fifth-annual Baconfest Milwaukee. Held on February 14, the Valentine's Day celebration the perfect combination of love and bacon.
Held inside Potawatomi Hotel & Casino, all things bacon were offered for sampling to the public. Thousands of visitors devoured these unique bacon creations.
This year delivered on its promise to be bigger, bolder, and tastier than ever before. Festival attendees delighted in bacon-inspired creations from Milwaukee's best chefs and a seemingly endless supply of bacon.
Radio 102.9 The HOG's morning hosts Bob & Brian were also on hand to meet with the public and join in the bacon fun.
This year's Baconfest Milwaukee was an Official Qualifying Event of the World Food Championships. Select restaurants competed to earn an opportunity to participate at the World Food Championships this November, with a winning prize of $100,000.
"You can't have a bacon festival without the sweet apple-wood smoked flavor of Patrick Cudahy," said Bud Matthews, Senior Vice President, Patrick Cudahy. "Patrick Cudahy loves to celebrate traditions like Baconfest Milwaukee with our fans, because we've been a part of the community for more than 125 years."
The best of bacon was brought back to Milwaukee with Baconfest on Valentine's Day.