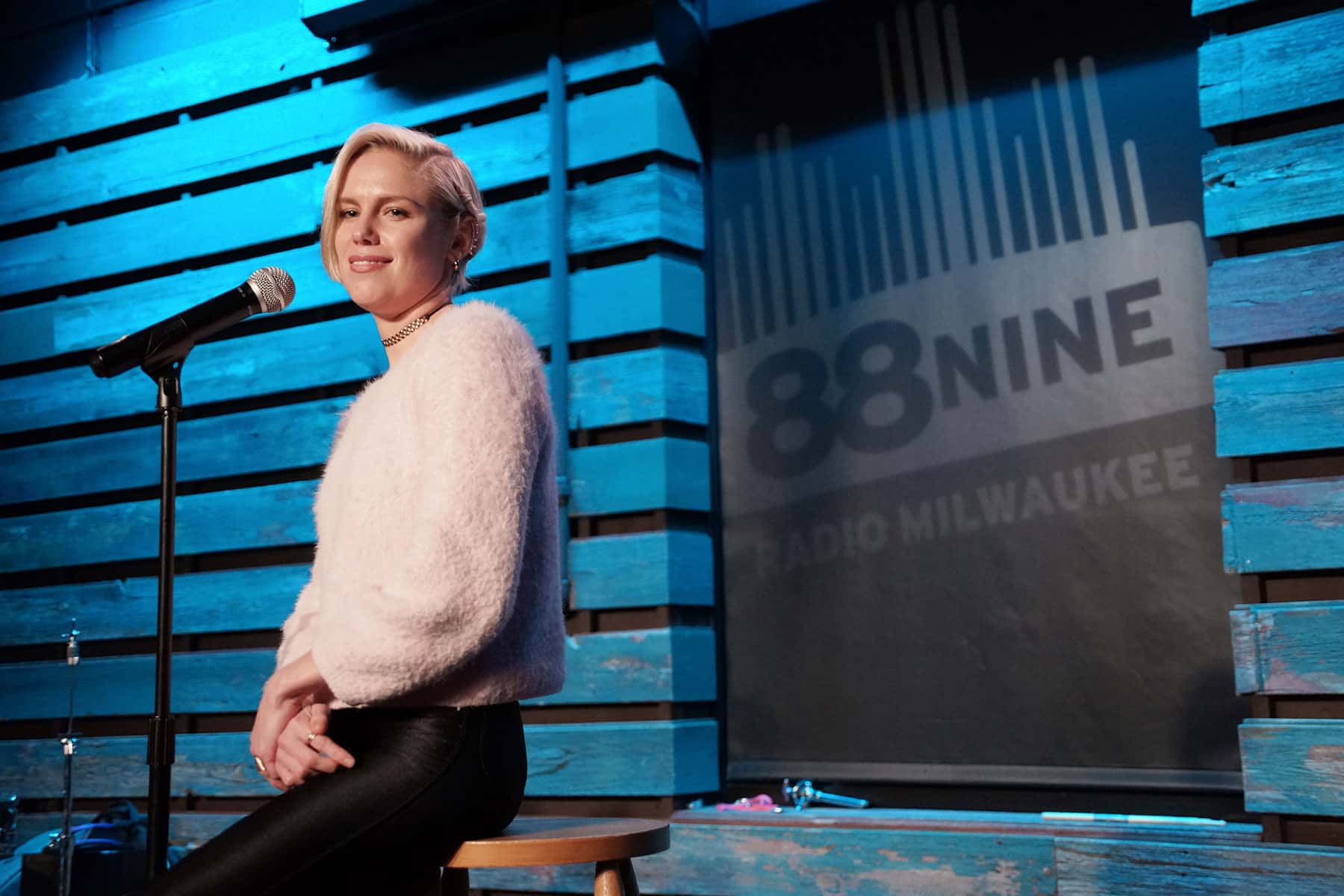 The launch party for Grace Weber's Music Lab, an education program to develop talent with Milwaukee area high school students, was held on January 27 by 88Nine Radio Milwaukee.
Through a partnership between 88Nine Radio Milwaukee, Big Mouth Records, and creative artist Grace Weber, a new Music Lab was unveiled to the public. The music and arts education program will serve as a talent incubator for Milwaukee high school students. The effort will provide local youth with opportunities to learn about the music and entertainment industries, and to collaborate, perform, and build relationships with their peers and industry professionals.
"Growing up in Milwaukee, I had a lot of amazing musical opportunities given to me as a young person. So when I returned to Milwaukee a few months ago, it felt like the right time for me to give back to the city that has given so much to me, and invest in the next generation of artists," said founder and artistic director Grace Weber. "So I'm really excited to partner with 88Nine and create these opportunities for the youth of Milwaukee."
Born and raised in Milwaukee with a love of gospel and R&B music, Weber attended Pius XI High School. At age 16, she sang a gospel hymn on the nationally televised "Showtime at the Apollo" in Harlem, New York in 2004, and gained widespread recognition in 2009 after performing on the Oprah Winfrey Show.
The goal of Grace Weber's Music Lab is to bring students of different backgrounds together through music and the arts. The blending of experiences and exposure to new opportunities will allow students to learn about and explore careers in the music industry, from artists to other creative professionals. Over the course of the first year, the program is projected to reach 1,400 students across all the public and private high schools in Milwaukee.
"We're really excited to create this platform to share with students in Milwaukee, to share their true and authentic self, and be inspired to be who they are," added Weber. "We want to help grow their talent in the ways that we can, to show them all the different career opportunities in the music industry, and basically to make the community better."
Beginning March 31, the once a month sessions will meet at the performing space of the 88Nine studio. They will consist of educational modules, with curriculum focused on the creation, performance, technical, legal, and business aspects of entertainment. Along with this will be performances by professional entertainers, and a social time to help students meet and build creative relationships. The additional benefit of connecting youth from around the city will help to heal Milwaukee's social, racial, and class divisions.
"We need to build these bridges and work on the segregation issue in Milwaukee. As adults, we let this problem happen, so we need to help this next generation be the ones to make the changes, so we can be better as a city," said Tyrone Miller, Program Director and a graduate of Rufus King and the Milwaukee School of Engineering (MSOE). "I want to see that change happen and work with the kids to shows them the power of music for change. I tell my DJ students, if you can go in front of 200 to 300 people there's no reason you can't go to a job interview, or a board room and be just as confident, just as creative, and use your skills and your talents to make real change."
With only 120 spots for each lab session, the online sign-up form will limit the number of participants from each hight school, ensuring that a diverse group of kids from a range of schools can attend.
"We believe that collaboration through music and the arts, and creating a physical space where conversation can occur among our youth, is critical to bridging the divides in communities across Milwaukee and beyond," said Binita Niambi Brown, Co-Founder and Executive Director. "As a kid growing up on the East Coast, I had tremendous opportunities to play music and express myself through music. Everything I've been able to accomplish in my life has been rooted in the ability to learn and expose myself within the arts, beginning with a variety of different after school and extracurricular programs from my youth."