Remembering Abe: Once in Yamaguchi when I awkwardly shook hands with Japan's future Prime Minister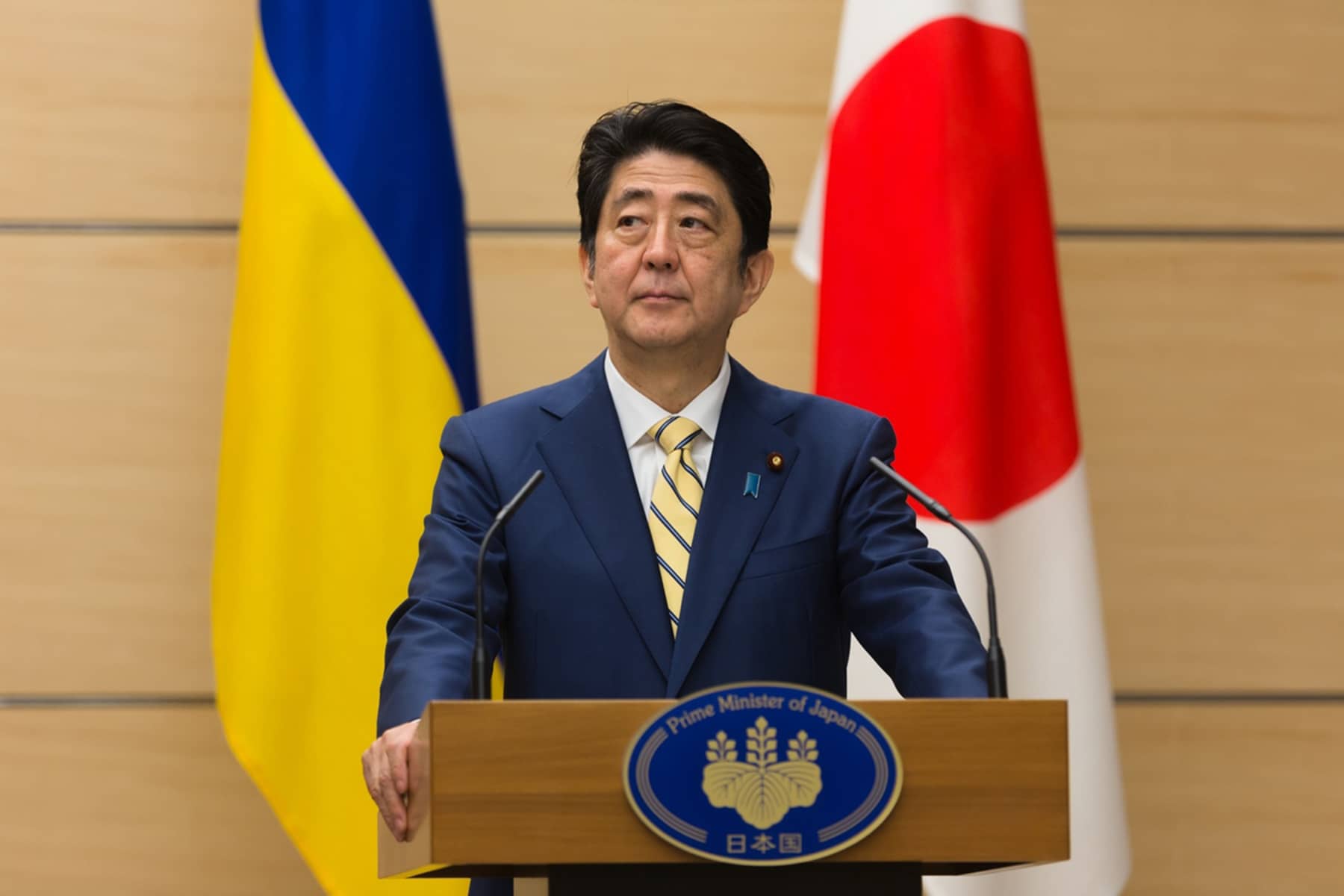 Former Japanese Prime Minister Shinzo Abe was fatally shot on July 8 as he delivered a campaign speech just days ahead of the country's parliamentary elections. Japan's longest-serving prime minister, Abe was rushed to a hospital with wounds inflicted by a blast from a homemade shotgun. His death was officially announced hours later.
In May of 2002, I was traveling with a two schoolmates from our university outside of Nagoya to visit my friends in Saga Prefecture. One classmate was from Wales, the other South Korea, and neither had been able to travel too extensively in Japan up to that point.
I had already visited cities across the country – from Hokkaido to Okinawa, so it fell to me to be a tour guide. We left during Japan's Golden Week, and we were able to get discount Japan Rail (JR) train tickets that let us make unlimited stops over those days.
It was a super crazy time to travel, because that was when everyone across the nation traveled for holiday. So to take breaks from the crush of people packed on the trains, we would get off at stations in major cities to grab a bite and see a historic landmark.
When we reached Hiroshima, we spent a little more time exploring the city that had once been vaporized by the first atomic bomb. By the time we arrived in Yamaguchi, we had only time for a brief but memorable visit.
In those early years of my experience in Japan, what I knew about Japanese politics I learned from watching American TV news. So it was very limited. Junichiro Koizumi was the Prime Minister. All I really knew about him was that Prime Ministers rarely lasted long, and older Japanese women thought he was like a rock star because of his long hair.
Trains in Japan are major transportation hubs. Most people simply bicycle to a station to commute to work. Supermarkets and department stores are all built around train stations, which is a very convenient. People can shop for whatever they need on the way home.
Train stations also have outdoor spaces that are public malls. Shibuya Station in Tokyo is a destination spot, for example, for people to meet and just hang out.
I honestly forget why we got off at Yamaguchi, since the station was so small. Unlike the bigger multi-level stations, Yamaguchi was a simple stop. And at first we did not pay attention to the commotion as we went outside. With Golden Week, there were lots of crowds and the mall areas outside – even small stations – could be loud with music or some entertainment.
But we found ourselves at some kind of impromptu political rally, with officials yelling into megaphones as they waved to the crowd. The display was amusing, and we strained to utilize our basic Japanese to understand what was being shouted.
The public custom in Japan to great people is with a bow. But I had learned from earlier trips to Japan that business men who have visited America preferred to shake hands when they met a foreigner. It was initially a disappointment to me, since I wanted to show my respect and cultural understanding by bowing. Also, I was never keen to shake hands so I happily embraced bowing.
The three of us were able to figure out what the event was from the banners, and someone who spoke English gave us a little insight. It had to do with Japanese citizens abducted by North Korea, and the upcoming negotiations for their return to Japan.
At that time, I did not know much about the issue. I thought it was about Japanese who had been living in Korea during World War II who were not allowed to leave after Japan surrendered. But in fact North Korea had kidnapped Japanese citizens from Japan as part of a secret program, between 1977 and 1983.
Some of the victims were abducted to teach Japanese language and culture at North Korean spy schools. Older victims were also abducted for the purpose of obtaining their identities.
Outside the Yamaguchi station, as we move through the crowd we got funneled closer to the politicians who were also moving parallel with us. Then abruptly we came face to face with some of the elected officials. We bowed but they made a big show of us being foreigners, and awkwardly shook our hands.
I should note that my Korean friend was mostly ignored when it came to handshakes, because she looked Japanese. But the student from Whales – with her blonde hair – and I really stood out. So by that time we could not retreat, as every politician or person with a megaphone who came by wanted to shake hands with the two foreigners.
It was kind of like being at a Born Again Christian event, in that everyone was full of smiles, happy talk, and displayed a lot of energy. It really felt odd. The reactions were not due to us being foreigners, they were already lit before we were spotted.
As the group of politicians moved on and the crowd began to shift, we made our way back inside the train station and continued our journey. The stop in Yamaguchi gave us a funny story to tell my friends about in Saga.
A few years later in 2006 I would recognize one of those politicians who I shook hands with at Yamaguchi station, when he became Prime Minister of Japan. I did not realize it at first, or recognize Shinzo Abe, until the Japanese abduction issue was mentioned in his introduction.
When Abe stepped down as Prime Minister after about a year in 2007, I just remember that he was unpopular, involved in some controversy, and was suffering from poor health. By 2012 I was back in Milwaukee, and Abe had managed to return to a second term as Prime Minister. With his subsequent re-elections, by 2017 he became Japan's longest-serving Prime Minister.
Abe had no influence or lasting impression on my life, other than being a part of my experience in Japan. And he followed a long list of notable people who I had met in the course of my travels. But when I heard the news in the evening on July 7, which was already July 8 in Japan, that he had potentially been shot – it still came as a shock.
Unlike America, where a small child can practically buy an AR-15 in a gum ball machine, it is really hard to get a gun in Japan. On top of that, a politically motivated shooting is rare in post-war Japan's history. It is a world gone made for such a thing to happen in Japan.
He was not a sitting Prime Minster, but he was a scion of the conservative Liberal Democratic Party who had rehabilitated his image and was thought of fondly by the public. His death is an absolute shock in Japan, and should be for the rest of the world – even in America where public massacres take place with such frequency that we could almost use them as a measure of time.
As more information is released, it will be an interesting story to follow how the government and public reacts. Japan does not have a gun violence problem, but mental health is certainly an issue. It would be my hope that America could learn a lesson, but on this subject it seems that our society is beyond hope. If anything, it might only inspire domestic political violence.
To quote the current Japanese Prime Minister Fumio Kishida, "This attack is an act of brutality that happened during the elections—the very foundation of our democracy—and is absolutely unforgivable."