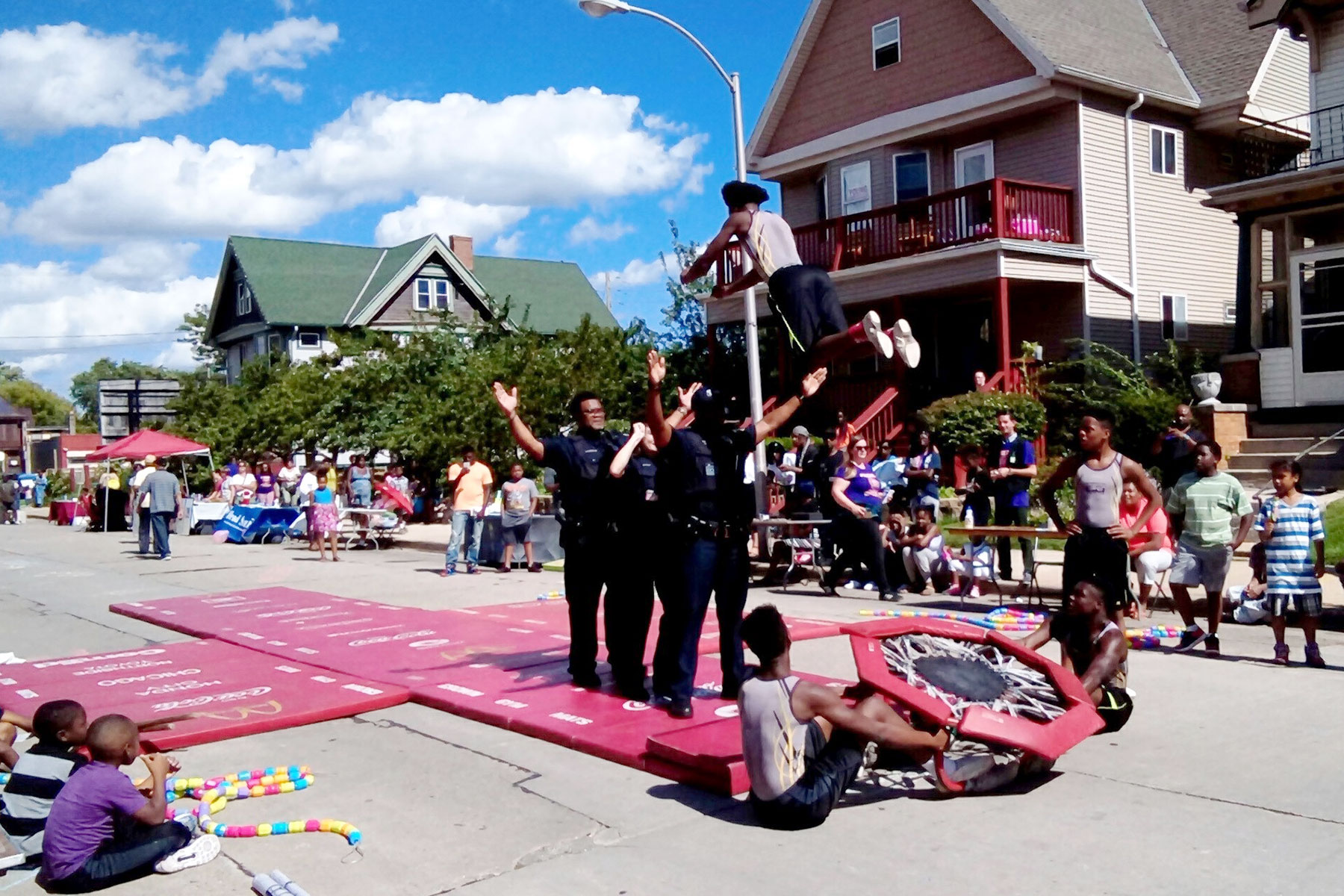 LaShawndra Vernon had experienced Walnut Way's annual Harvest Festival before, but not as the executive director of the nonprofit neighborhood organization.
Vernon watched as families and community members explored the bouncy house, food trucks, tables set up by local businesses and continuous entertainment in the middle of the block.
"It started as a way to get the neighborhood together," Vernon said about the annual Harvest Festival, which began in 2000. "It is a great way for the community to come together in an organic way."
As a former program director at United Way of Greater Milwaukee and Waukesha County, Vernon had worked with Walnut Way Conservation Corp. on various projects. Vernon took over the organization on June 13 following the retirement of co-founder Sharon Adams.
According to Vernon, programs and events such as the Harvest Festival, mindfulness yoga, health services, youth programming and the orchard outside the Walnut Way community center on the 2200 block of 17th Street have helped improve the neighborhood.
"What's important [about the orchard] is that there are no fences. People can participate in this food revolution," Vernon said. "It is my favorite part of being here. It is part of the fabric." Walnut Way grows peaches, apples and other vegetables. .
Vernon said that the neighborhood has been consistently transforming in the last 12 years. With events such as the Harvest Festival, Walnut Way has been working to turn the neighborhood into an attractive community, where community members feel welcome and engaged, she added.
Santedra Nash has been attending the Harvest Festival since she was 11 years old. Now, her grandmother still lives on the block and Nash brings her 6-year-old daughter, Ja'Shawna Jefferson, to the festival every year.
"We came back to have a fun time with the other kids," Nash said. "It brings everyone together. It helps people realize that we are better unified."
Nash said that with the implementation of Walnut Way programs and events, there has been less violence in the community.
"There have been specific problem houses in this neighborhood, some drug dealing and some violence," Milwaukee Police Department Community Liaison Officer Lyndsey Peters said. "This is a great way for us to get engaged in the community."
Sgt. Rodney Washington said that part of community policing is to blend in, participate and let people know that police officers are a part of the community as well.
Washington, Peters and officer Melvin Finkley demonstrated their commitment to the neighborhood by volunteering to be part of a Milwaukee Flyers stunt. All three officers stood in a line as flyers such as 17-year-old Dangelo Pompey jumped and tricked over them.
"I've been flipping since I was 4 years old," Pompey said. "It was a good way to get off the streets."
Entertainer Jane Carrington, who performed with a hula hoop, said this was her third year performing at the Harvest Festival.
"It's a great way to get the community together," Carrington said. "As an adult, you can remember to keep it light and have fun."