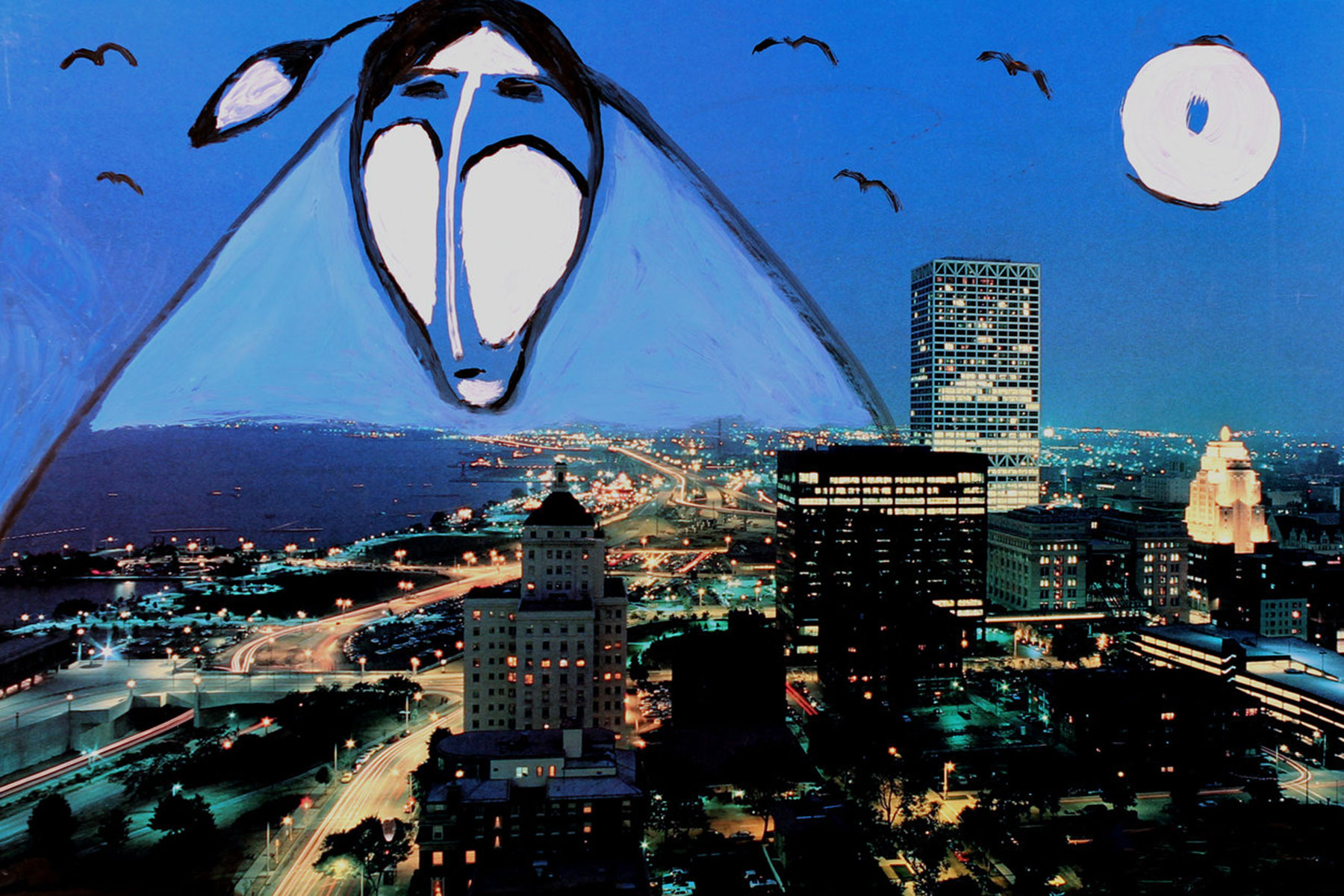 The Grove Gallery exhibit of "The Last of the Bohemians" will feature a suite of ten Native American landscape paintings from the private collection of Jimmy von Milwaukee.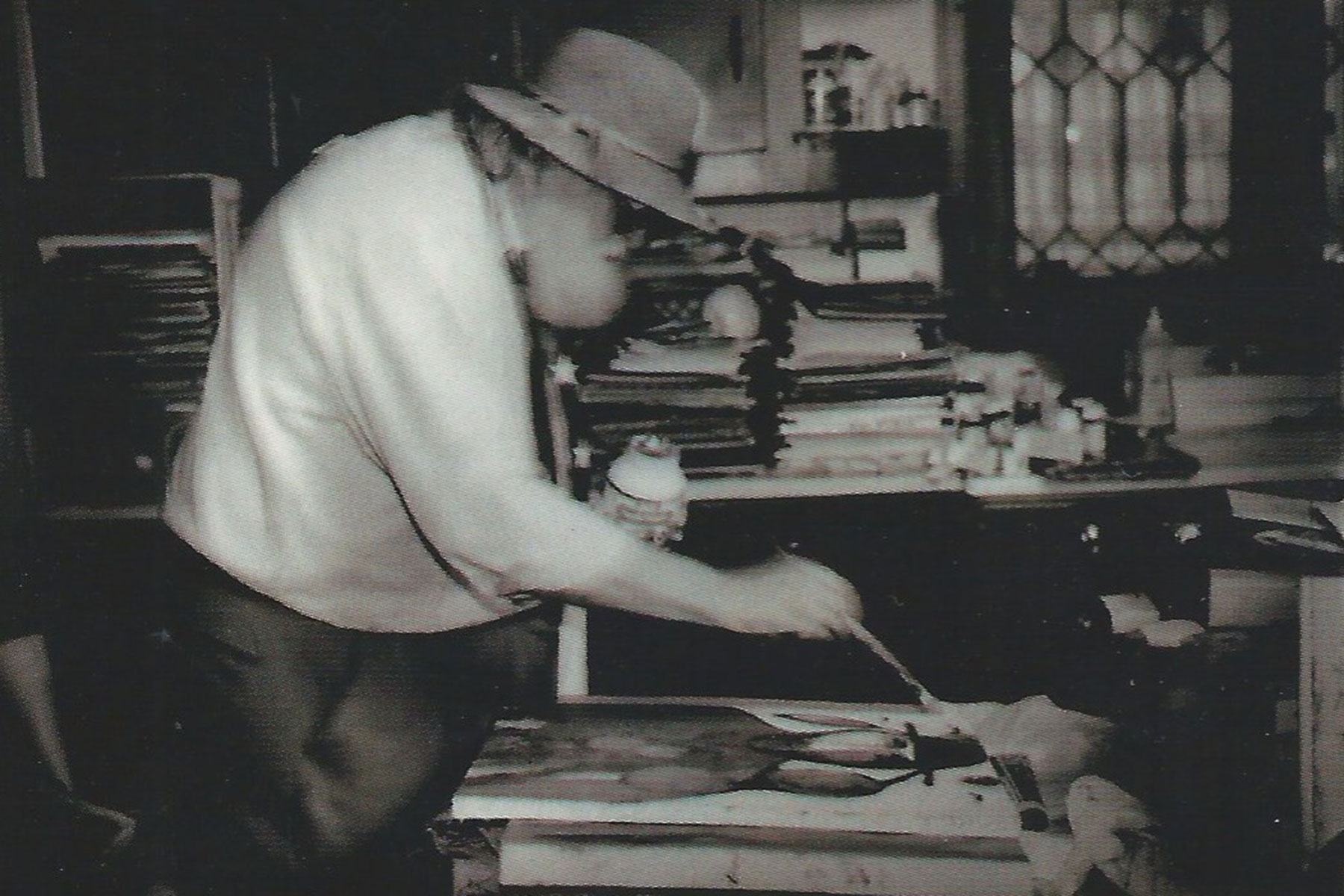 Bob Watt was a Milwaukee poet, artist, and provocateur who was considered the most published Wisconsin poet. At his passing, Watt had produced over 400 canvases. His artwork is in numerous private and public collections including Jimmy Carter Library, Hugh Hefner, Jack Nicholson, John Shimon and the Vatican.
The Last of the Bohemians showcases Watt's signature style of Native American Chiefs in repose on appropriated sofa-size commercial art landscapes. This is the first public thematic exhibition of Watt's works since his death in 2012.
In Watt's playful style, chiefs are "photo-bombs" that lurk in the background, dominate the composition, or meld into the picture like a double exposure in the wasteland of commercial kitsch.
Sampling the facial masks of modern art masters, 19th century portrait photography and the whimsical three-dimensional play of mobiles, Watt created images that are haunting totems that signify the clash of the natural and manmade world. The legacy of his art has inspired viewers to question what is and what isn't art.
Exhibit Info
Bob Watt (1925-2012) The Last of the Bohemians at Grove Gallery
Opening October 21, 2016 – 5:00 to 9:00 pm and October 22, 2016 12:00 to 4:00 pm
Grove Gallery, 832 S. 5th St., Milwaukee WI 53204