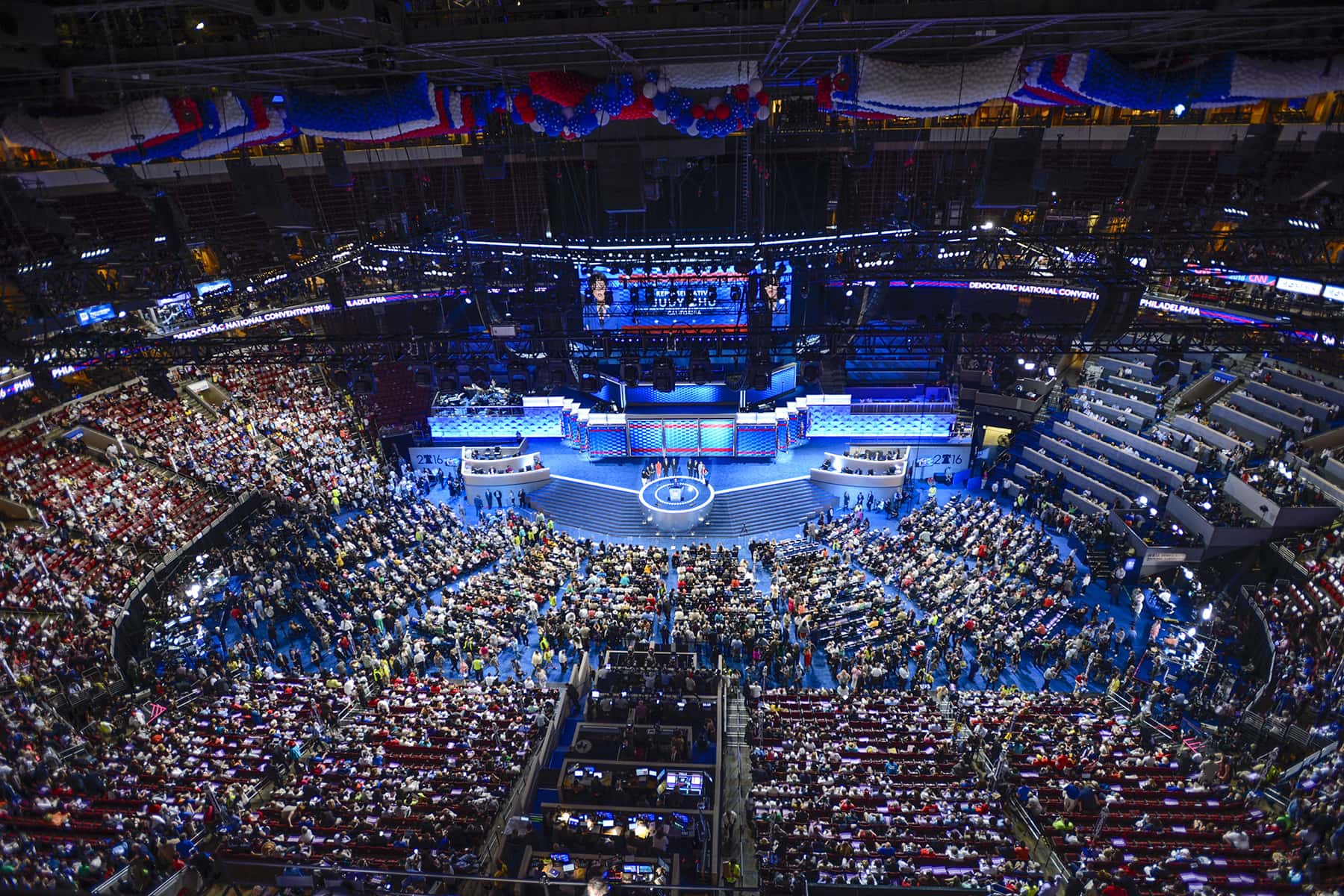 Since being chosen as the host city for the 2020 Democratic National Convention, Milwaukee's host committee has been committed to making the city as inclusive as possible.
The 2020 convention will mark the first Democratic National Convention to be hosted in a Midwest city, outside of Chicago, in the past 100 years. Liz Gilbert, president of the Milwaukee 2020 Host Committee, said the event will provide an opportunity for the region to showcase its economy and culture.
"We want to host the most accessible and intentionally inclusive DNC of our lifetime," Gilbert said on October 14 during a Greater Milwaukee Committee meeting.
Gilbert and other host committee staff gave updates on convention planning, upcoming events, volunteer opportunities and their mission to make the convention diverse and inclusive.
"Our work as the host committee will help to insure that the benefits of this historic opportunity stretch across the city impacting Milwaukeeans everywhere," Gilbert said. "And our work doesn't stop there. We want to put in place a model that will allow the growth to continue for years to come."
The convention will take place at Milwaukee's Fiserv Forum from July 13-16. The host committee expects the convention will bring 50,000 visitors to Milwaukee over the four-day event, and is expected to have a $200 million economic impact.
Gilbert said all of Milwaukee should join the host committee as they prepare to "have company." The host committee is responsible for raising $70 million between now and the convention in order to fund their work, including the 2,000 events they expect to put on.
Gilbert said the committee wants businesses or individuals that want to host an event during the convention to look beyond downtown and find areas outside of the convention to gather.
"Two-thousand events is quite a few events," Gilbert said. "We want to use every opportunity that we can to showcase venues outside of the immediate downtown area. Whether it is a coffee shop, a restaurant, a hotel lobby. We want to say here is every possible venue that somebody can be in that week … and promote those just as much as we will promote some of the more obvious venues."
The committee has already hosted one event that brought previous convention host committees together to discuss the impacts of hosting a convention. Gilbert announced three more upcoming events during the meeting on OCTOBER 14. The first will be a summit next month focusing on promoting diverse partnerships in the city.
The second event will take place in February and will bring local, regional and national leaders to the area to discuss how to grow rural areas outside of major cities. The third event will be in the spring and will bring civic leaders together to talk about volunteerism.
Gilbert also mentioned a new program specifically for DNC volunteers called "The Building Our Future" program. According to Gilbert, it's the first of its kind and allows eligible volunteers to be compensated for time spent in training and working the convention. Funds might cover missed days of work, housing, and travel expenses. The host committee has to recruit and train 15,000 volunteers before July of next year.
Neisha Blandin, Milwaukee 2020 Host Committee's vice president of engagement and opportunity, said the committee wants to remove the financial barrier to services and civic engagement.
"We believe every citizen should have an equal opportunity and access to be a part of this convention and we know that not everyone is able to do that," Blandin said. "We want to make participation more accessible and that's what we hope to do with 'Building Our Future.'"
The Milwaukee 2020 Host Committee is double the size of Philadelphia's host committee and is primarily run by women. The group hope to bring more diversity to the committee in the next few months.
Democratic National Convention
Donate: Wisconsin Public Radio