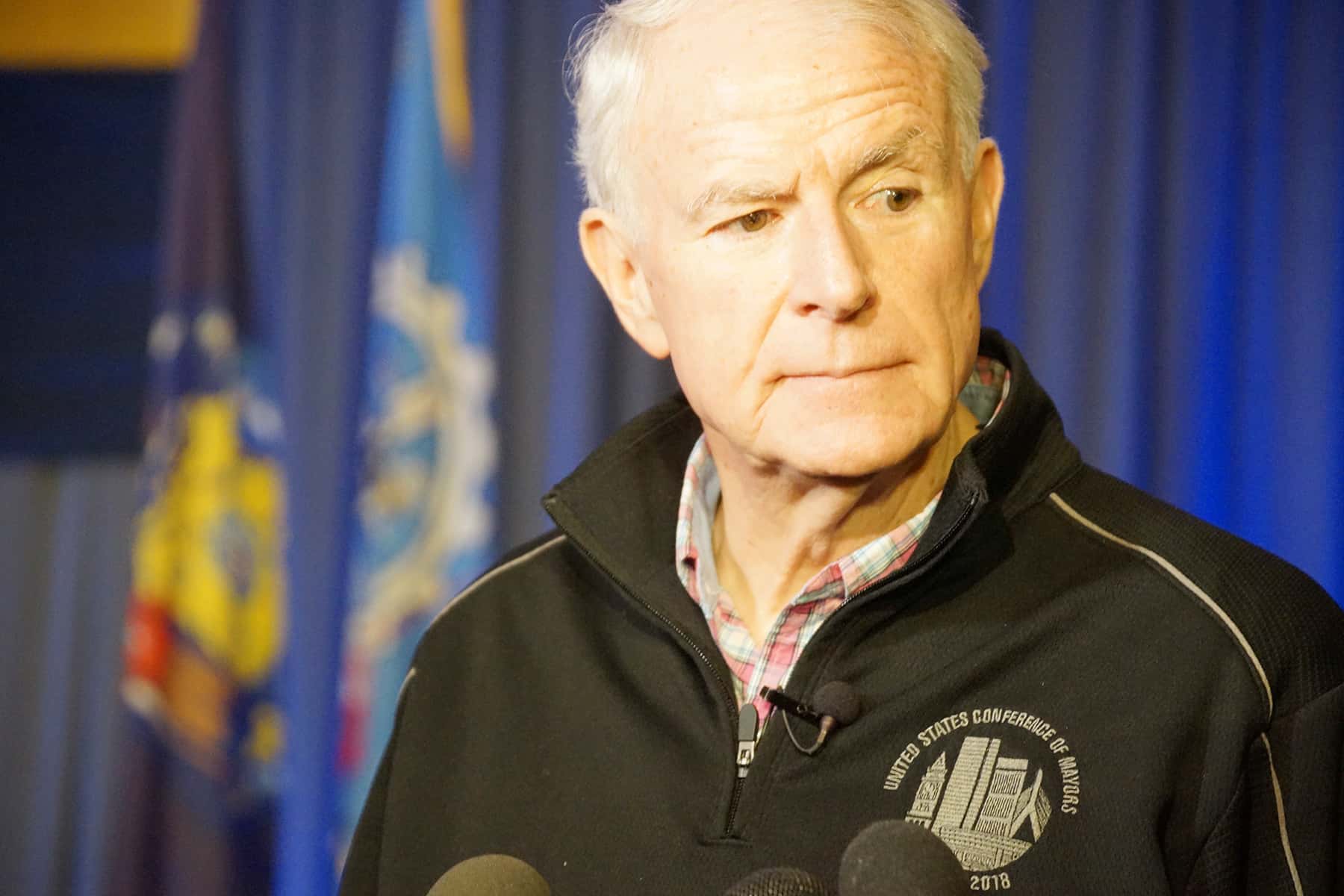 Mayor Tom Barrett called a bill passed on May 12 by the state Senate that requires the Fire and Police Commission to add members selected by the police and fire unions "a vicious attack on local government."
"It's a complete misnomer to call it 'police reform,' because it is a direct shot at local government," said Barrett, referring to Senate Bill 117, which also requires union representatives sit on a disciplinary appeals panel for firefighters and officers.
Senate Bill 117, one of seven measures the Senate passed, also bans the use of chokeholds except in life-threatening situations, requires more data collection, and adds protection for whistleblowers.
The bills include several requirements for the fire and police commissions in Milwaukee and Madison, including mandated training and new hiring and oversight protocols for chiefs.
"This is clearly state interference in local affairs and driven by the Milwaukee Police Association," Barrett said before the bills were passed. The proposals go next to the state Assembly.
Others, including the Common Council and ACLU of Wisconsin, also have expressed concern over the police union appointing a member to a commission charged with police oversight. Senators Lena Taylor and Van H. Wanggaard, who co-sponsored the police reform bills, spoke about Senate Bill 117 during a virtual event hosted Monday by the Milwaukee Press Club.
Wanggaard, who was the first former police officer in the City of Racine to serve on its fire and police commission, said he faced opposition at first but was gradually accepted by other members. He said there are good reasons to have those groups represented.
"The idea is to have somebody that has a background in that field, whether it be police or fire, that can bring to the table an understanding as to why things happen and to know whether someone is giving the whole story or not, too."
Wanggaard added that individuals would have to be five years removed from their department, and that the unions would provide a group of five individuals for the mayor to choose from. Taylor said she did not fully agree with the union having five choices, preferring that African American and Latinx communities make that choice.
It's "going to help to have a board that is more informed about what people are experiencing on the front lines of law enforcement," said Taylor, who was the only Democrat to support the bill, which passed by a vote of 22-11.
The Milwaukee Police Association and the Fire and Police Commission have been at odds over the firing of former police chief Alfonso Morales and, more recently, over the commission's vote to ban chokeholds in all circumstances, including life-threatening situations.
When asked whether adding a union representative to the Fire and Police Commission could cause division, Taylor responded that the group already struggles to find consensus on some issues.
"Our Fire and Police Commission can't agree on a police chief," she said. "I don't think it will make things more divided in any way. Hopefully, it will help people have the conversations so that we can find a center."
Senate Bill 117 also expands the commission from seven to nine members, changes the rules for filling vacancies and bar commissioners from staying on once their term has expired, as has been the case in the past. Barrett said the bill is just an attempt by police unions to control decisions on policing that should be made locally.
"Here we are nationally, where there are cries and concerns about interference by police unions on disciplinary actions, and this would require for a police representative to be involved in each decision," he said. "It's a vicious attack on local government."