Lex Allen kicks off Bay View's outdoor concert series with Chill on the Hill performance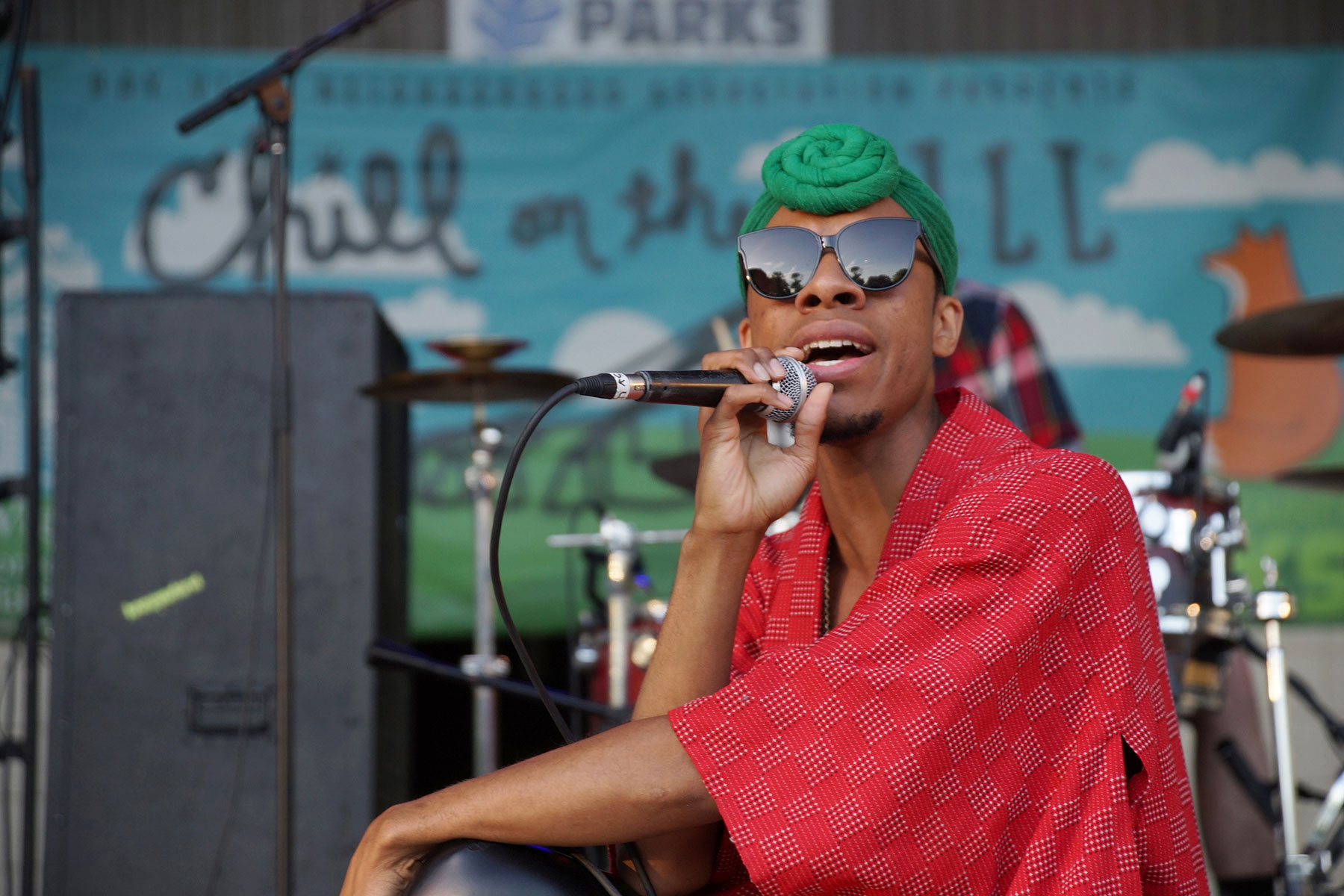 The Bay View Neighborhood Association, in partnership with the Milwaukee County Parks, began its 14th season of Chill on the Hill on June 5 with a performance by Lex Allen.
While Milwaukee has no shortage of outdoor music events in the summer, Chill on the Hill is special for Bay View residents. The Tuesday night concert series at the Humboldt Park Bandshell draws neighbors from across the street and all parts of the city.
"Our Talent Team has worked hard to stick to our philosophy of bringing original music and local musicians to perform for our Bay View neighbors. We'll have rising stars, well-loved acts, a world music evening, and our fan favorite, Milwaukee Symphony Orchestra, who recently spent a week in Residency in Bay View. Our line up has a great variety and will offer something for everyone," said Patty Pritchard Thompson, Bay View Neighborhood Association President and Executive Producer of Chill on the Hill. "There is no better place to be on a summer Tuesday than on the Hill at Humboldt Park."
For the start of the 2018 season, Lex Allen headlined with his signature emotionally-inspired performance. A rising star with local roots and a graduate of Bay View High School, Lex has a soulful voice. His style blends funk, soul, and pop influences into a velvety groove. Bay View High and Parkside Middle School Drumlines started the event with their traditional opening night appearance.
Chill on the Hill will also feature a special Friday night show for the 50th Anniversary Tour of Kids from Wisconsin on June 22. The concert series continues through August 28.
The Bay View Neighborhood Association is an all volunteer organization that works year round to produce experiences that meet the mission of "Connecting Neighbors for a Better Bay View."
This collection of images highlight the community gathered for the June 5 concert and moments from Allen's performance.
Complete 2018 Chill On The Hill Schedule
All shows begin at 6:00 p.m. at Humboldt Park, 3000 S Howell Ave, Milwaukee, WI 53207
JUN 05: Lex Allen with Bay View and Parkside Drum Line
JUN 12: Bandoleer Bacall and Moth Light with The Watchbirds
JUN 19: Mortgage Freeman and Telethon with Bum Alum
JUN 22 (A special Friday-night Chill): Kids from Wisconsin with "Realize Your Dream" Workshop
JUN 26: American Legion Band
JUL 03: Milwaukee Symphony Orchestra
JUL 10: Surgeons in Heat and B-Free with Amanda Huff
JUL 17 (World Music Night): Stas Venglevski, ¡paLABra!, and Sindoolaa
JUL 24 (Humboldt Hustle 5K Run): Hot and Dirty Brass Band and They GuanUs with Milwaukee Rep Theater highlights from "In the Heights"
JUL 31: Camel Tow Truck and The Unheard Of with Two and A Half Stars
AUG 07 (Kids & Family Night): The Trojan Horses and Negative/Positive with Half Glass Full and Daley Debutantes Baton and Drum Corp
AUG 14: Xposed 4Heads and The Quilz with Kinsella Irish School of Irish Dance
AUG 21: Who's Your Daddy Trio and Matchstick with Beto y Azul
AUG 28: Zach Pietrini and Mike Mangione & the Kin with Trapper Schoepp