Demonstrators pause outside police headquarters to hold "Black Lives Matter" candlelight vigil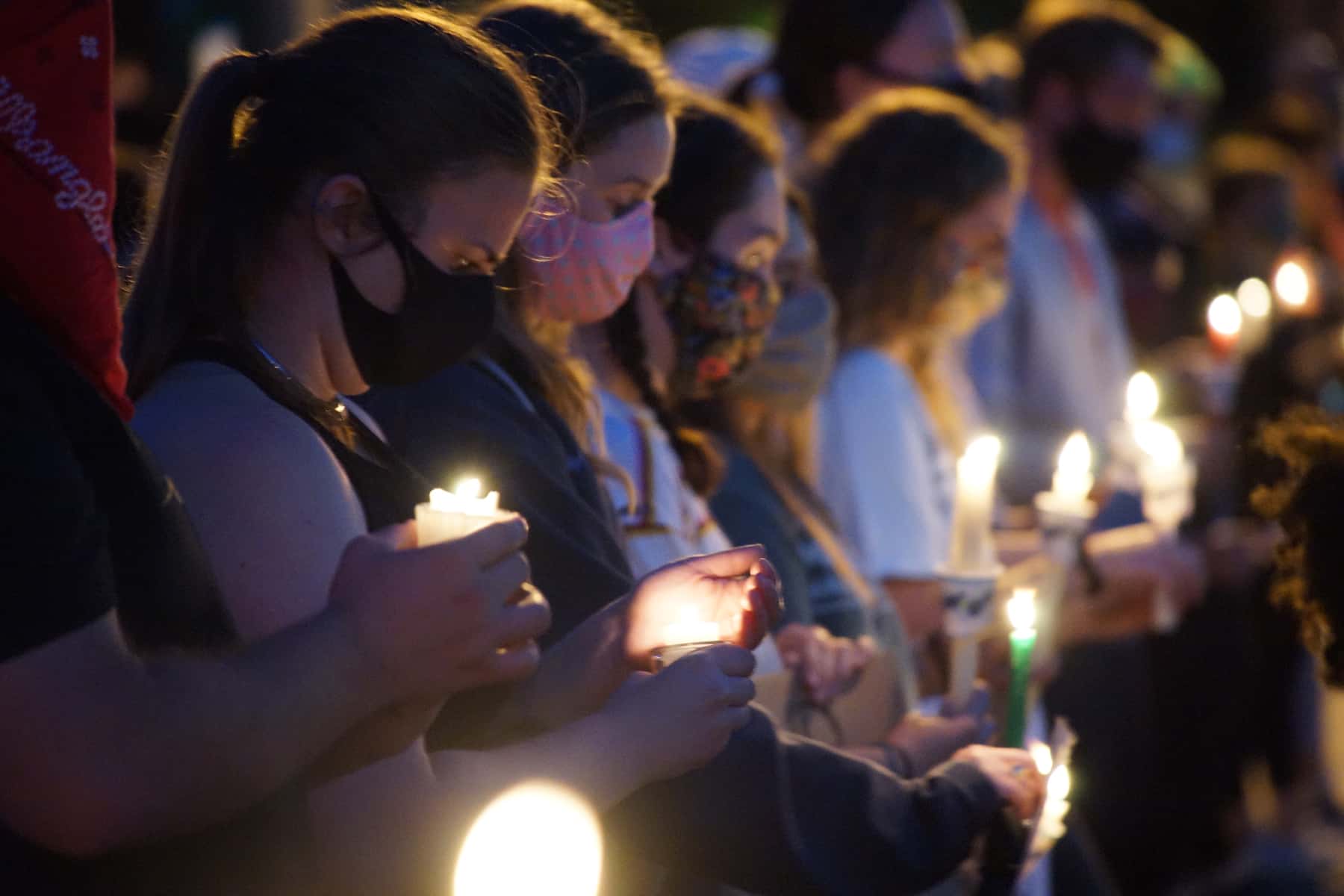 After eleven days of marching across Milwaukee in protest over the unlawful death of George Floyd by Minnesota police, demonstrators took a brief pause on June 8 to hold a memorial gathering on the doorstep of the Milwaukee Police Department's (MPD) Administration building.
The Black Lives Matter candlelight vigil was organized as an opportunity for members of the public to come together and express support for black men in the community who were killed due to police violence – simply because of their skin color.
Several speakers also shared their personal journeys and hardships from police brutality during the event, while offering words of encouragement and methods for navigating the institutional racism that people of color experience daily.
"Tonight was about healing. Tonight was about making sure that people get to reflect on everybody's stories, to reflect on the people's names, to reflect on everything's that going on," said Solana Patterson Ramos, an event organizer.
As MPD officers watched the peaceful vigil from a distance, the crowd of a couple hundred stood quietly in the street as the sky's light faded. When darkness had finally fallen, candles were lit and participants joined in expressing a hope for the near future that would see the nation live up to its Constitutional promise of equal justice for all.