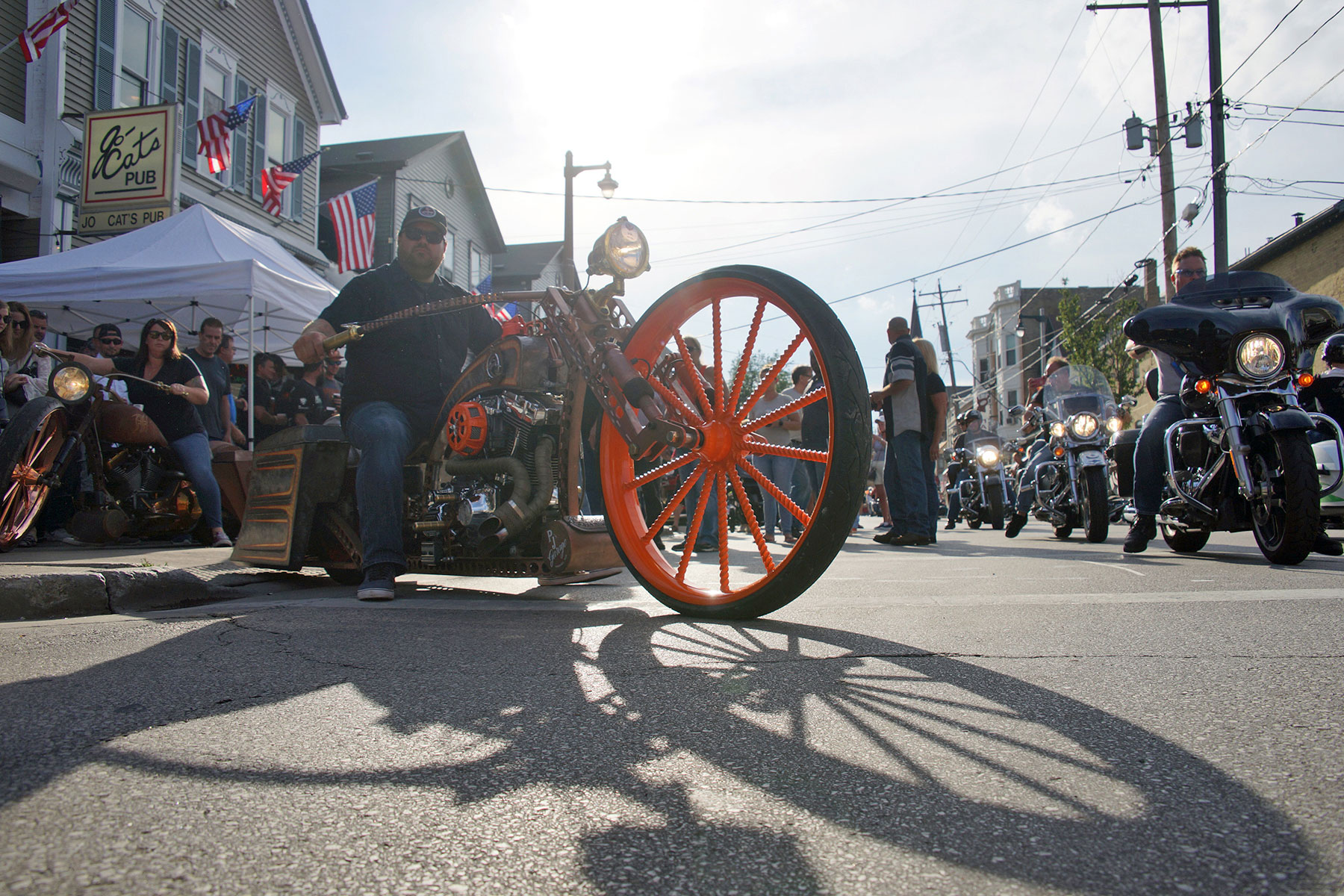 As part of the Brady Street Experience announced by Alderman Nik Kovac, the iconic neighborhood thoroughfare was closed to car traffic from August 31 to September 1 to allow for "Bike-Only" parking in celebration of Harley-Davidson's 115th Anniversary.
From Van Buren Street to Farwell Avenue, along both sides of Brady Street, hundreds of Harley-Davidson motorcycles were parked engine to engine. Organized by the Brady Street Business Improvement District (BID #11), the event and entertainment was specifically geared to riding enthusiasts.
Block parties began at mid-day on August 31, and continued up to the doorstep of Labor Day. The eight-block stretch of Brady Street, or mini-Sturgis as it is known, was transformed into a playground for adults that included drinks, dining, and music. The street location was pivotal for its proximity to the Harley Owners Group (HOG) 35th annual Moto Carnival at Veterans Park and competition racing on sand at Bradford Beach.
These images share some of the afternoon activities during the Brady Street Experience, as Harley-Davidson riders from around the world returned to where their motorcycles have been manufactured for the past 115 years in Milwaukee.