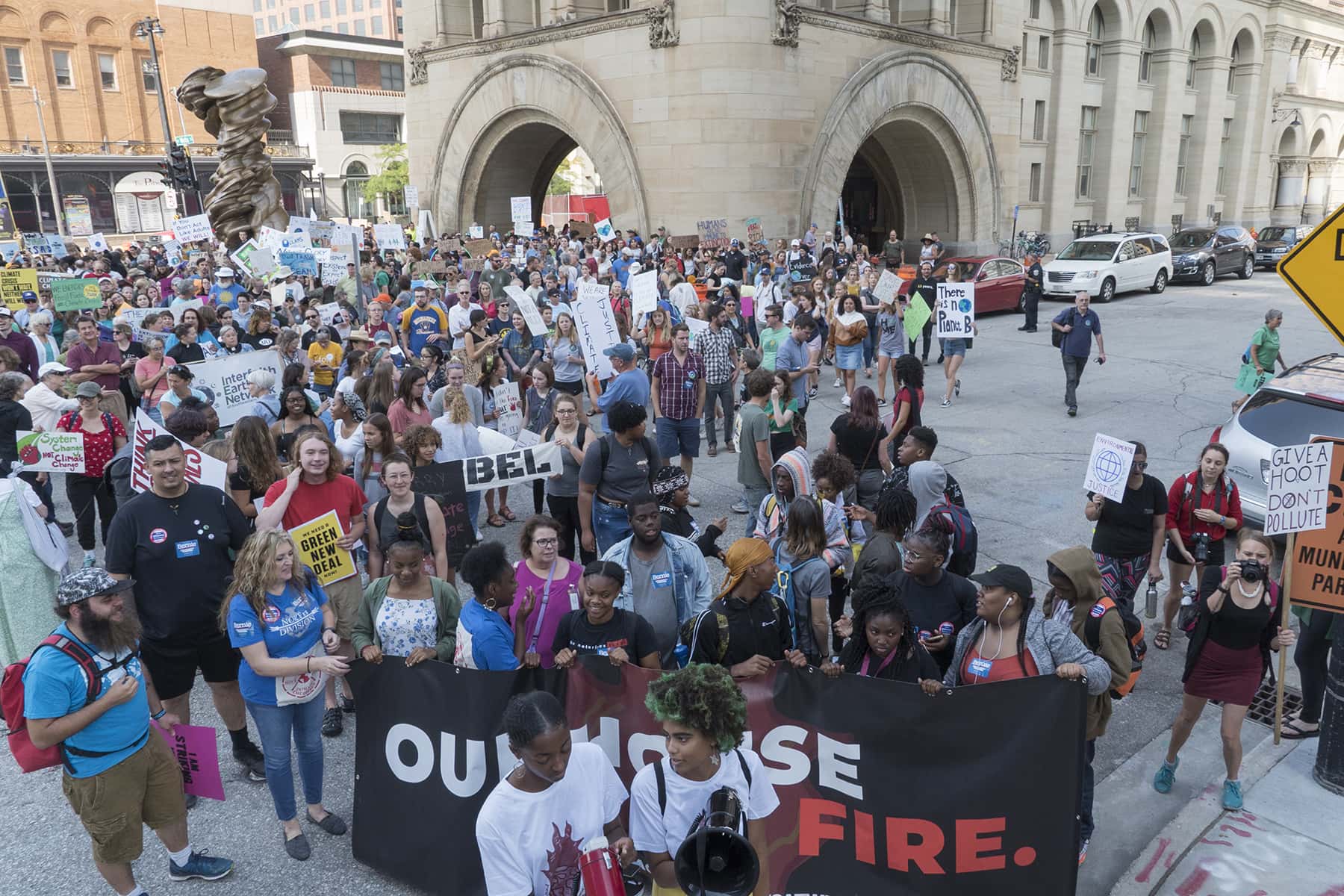 Milwaukee youth afraid for their future joined the international protest along with 130 countries on September 20, urging world leaders to tackle climate change and insisting that the warming world could not wait any longer.
Based on the "School Strike for Climate" started by Swedish schoolgirl, Greta Thunberg, Milwaukee's participation in the Global Climate Strike saw hundreds of students skip class and assemble at Milwaukee City Hall, before marching three miles to North Point Park.
"Our world as we know it will no longer exist if we continue down the trajectory that we're going. Something must be done," said Katie Eder, Milwaukee native and Executive Director of Future Coalition. "Elected officials and world leaders have shown us that they do not yet have the courage to take the action necessary to save the planet on their own. And so we must show them. We must tell why it's important. The solutions are out there. There is still time to do something. There is still time to fix what we've broken. But we must act now."
Youth across Wisconsin, thousands of striking students called on elected officials to take action on the climate. According to 350.org, over 4 million people took part in the collective demonstrations worldwide, with more than 800 strikes estimated in the United States.