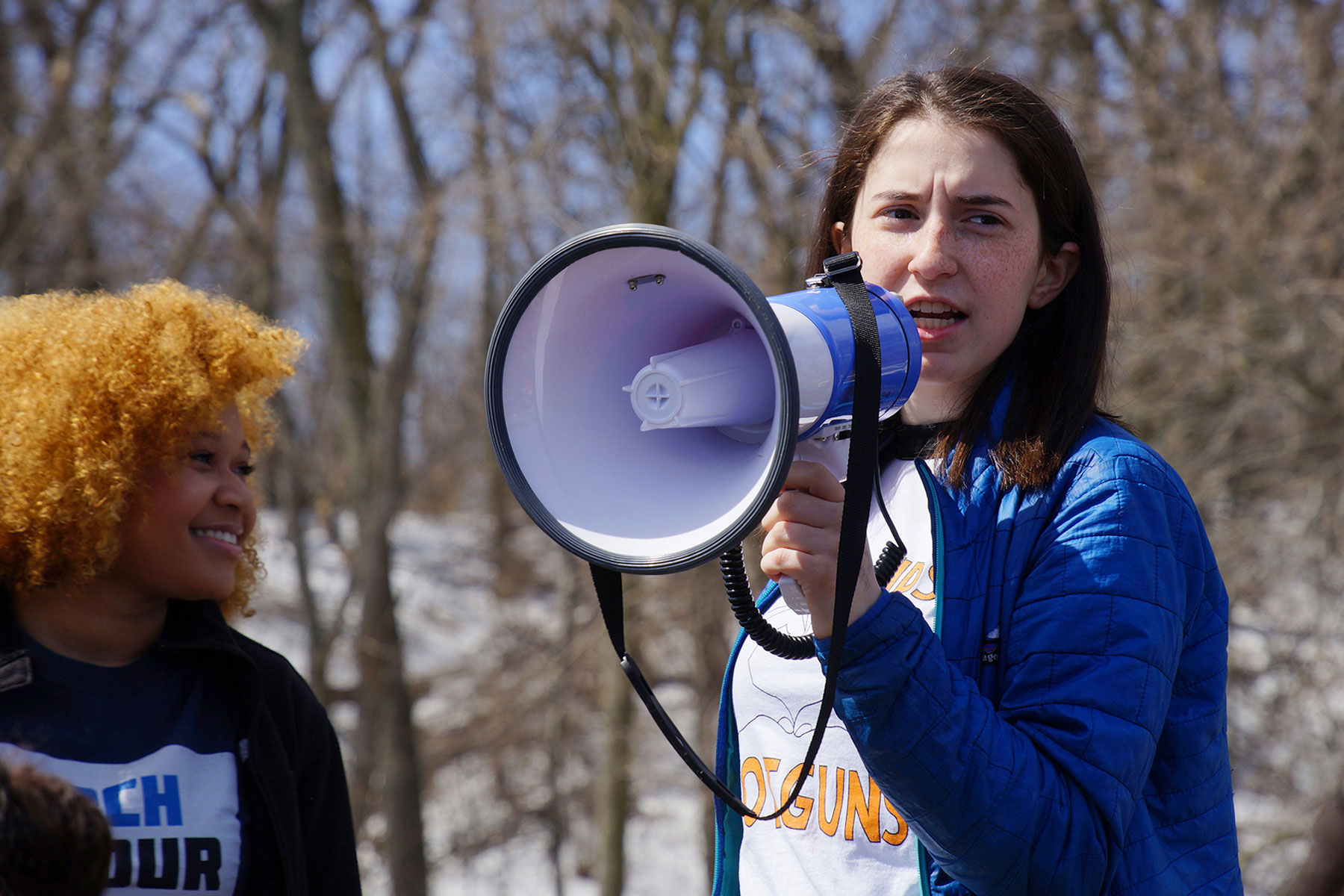 Before graduating in 2018 from Shorewood High School, Katie Eder had already founded two social impact groups, Kids Tales and 50 Miles More. Now at age 19, she has relocated to Los Angeles were co-founded The Future Coalition, which organizes young people around climate change and other issues.
Eder's idea for Future Coalition grew out of her involvement in 50 Miles More. She was part of the group who marched 50 miles from Madison to Janesville, hometown of then-House Speaker Paul Ryan, over four days in April 2018 to advocate for gun reform.
"After we completed 50 Miles More, we launched a campaign to do 49 more marches in all 50 states. That experience launched us onto the national stage for taking on gun violence issues," said Eder. "Then we realized there were all these really great youth organizations doing amazing work. But nobody was talking to each other or really knew each other. So We started the Future Coalition to provide resources that traditionally have only been available to adult-led organizations."
As Executive Director of Future Coalition, Eder has forged alliances with other youth-led organizations across the country to form a national network and community for young people. The goal is to make the future a better, safer, and more just place for everyone. The Intergovernmental Panel on Climate Change (IPCC) report release by the U.N. last November stated that the planet only has until 2030 to change its trajectory, before the effects of the climate crisis are irreversible.
"And adults aren't taking action. Our elected officials, our world leaders, they don't seem to be treating this like the emergency that it is," said Eder. "And so, we have to show them. We have to tell them that they need to do something."
This is the third international climate strike organized by students. The youth backlash comes over growing frustration with the Trump administration, hand-in-hand with fossil fuel executives, and their campaign of climate denial and policy rollbacks.
The leadership gap has inspired young people to step forward and demand action as America faces extreme heat waves, hurricanes, floods, and wildfires. The movement is focused on bringing political pressure to officials in office, by demanding economic transformation that works for a sustainable, healthy, and livable future.
"I feel very grateful and lucky to be able to have the opportunity to be a part of this movement and to help create space for collaboration for youth-funded organizers across the country," Eder added. "We understand this is a pivotal crossroads, and that we must put our differences aside to come together. This is a fight for our futures, and time is running out."