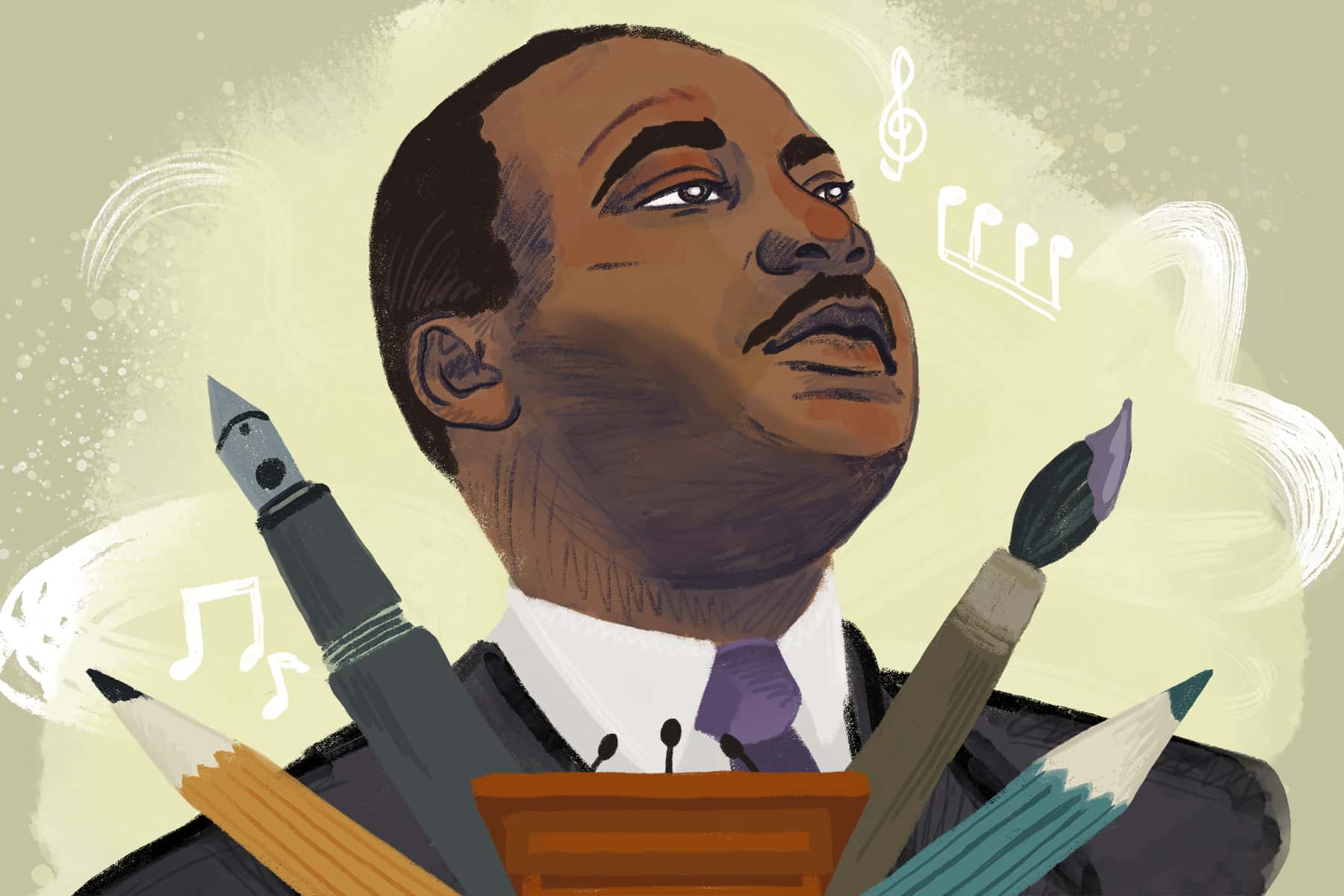 The MLK Steering Committee for Milwaukee recently announced that the 35th Annual Dr. Martin Luther King, Jr. Birthday Celebration will be held on Sunday, January 20, 2019 at the Marcus Center for the Performing Arts.
Details have not been released yet, but the program will include a memorial tribute to Sandra Parks. The 13-year-old was fatally struck by a bullet in her home on November 19. Parks placed third in the 33rd annual MLK Day writing contest.
The theme that year was "We Shall Overcome," and 6th grader wrote about overcoming the violence in her neighborhood. Her essay spoke to the fact that "we are in a state of chaos. In the city in which I live, I hear and see examples of chaos almost everyday. Little children are victims of senseless gun vioIence." Parks would become a victim of that vioIence.
The 2019 program will begin at 1:00 pm in Uihlein Hall and highlight local youth who interpreted Dr. King's works through art, speech, and writing contests. Honorary Co-Chairs will be Mayor Tom Barrett, County Executive Chris Abele, and Marcus Center board member Jerome M. Janzer.
The only cities that have celebrated Dr. King's Birthday annually since 1984 are Atlanta and Milwaukee. The theme for this year's program is "Celebrating The Legacy for 35 Years."
Young people who are involved in the performing arts will also be highlighted as they salute Dr. King's legacy through music, dance, and song. This year's performers include Hmong American Friendship Association Girls, The Milwaukee Flyers Tumbling Team, and Salam School.
New for 2019 will be a performance by the Majestic Community Choir. The group is a 30-voiced mixed choir, under the direction of founder and director Joe. V. Nathaniel, that presents a program of rich and soulful gospel music for which they are well-known.
The event concludes with the Paulette Y. Copeland Reception at 3:00 pm. Admission to the event, as well as the reception, is free and open to the community.
Mallori Taylor
34th Annual Dr. Martin Luther King, Jr. Birthday Celebration
33rd Annual Dr. Martin Luther King, Jr. Birthday Celebration
32nd Annual Dr. Martin Luther King, Jr. Birthday Celebration